UTV Mirror Analysis: The Best Polaris Ranger Mirrors On The Market
Mar 24th 2019
Polaris Ranger Rear View Mirror and Side Mirror Buyers Guide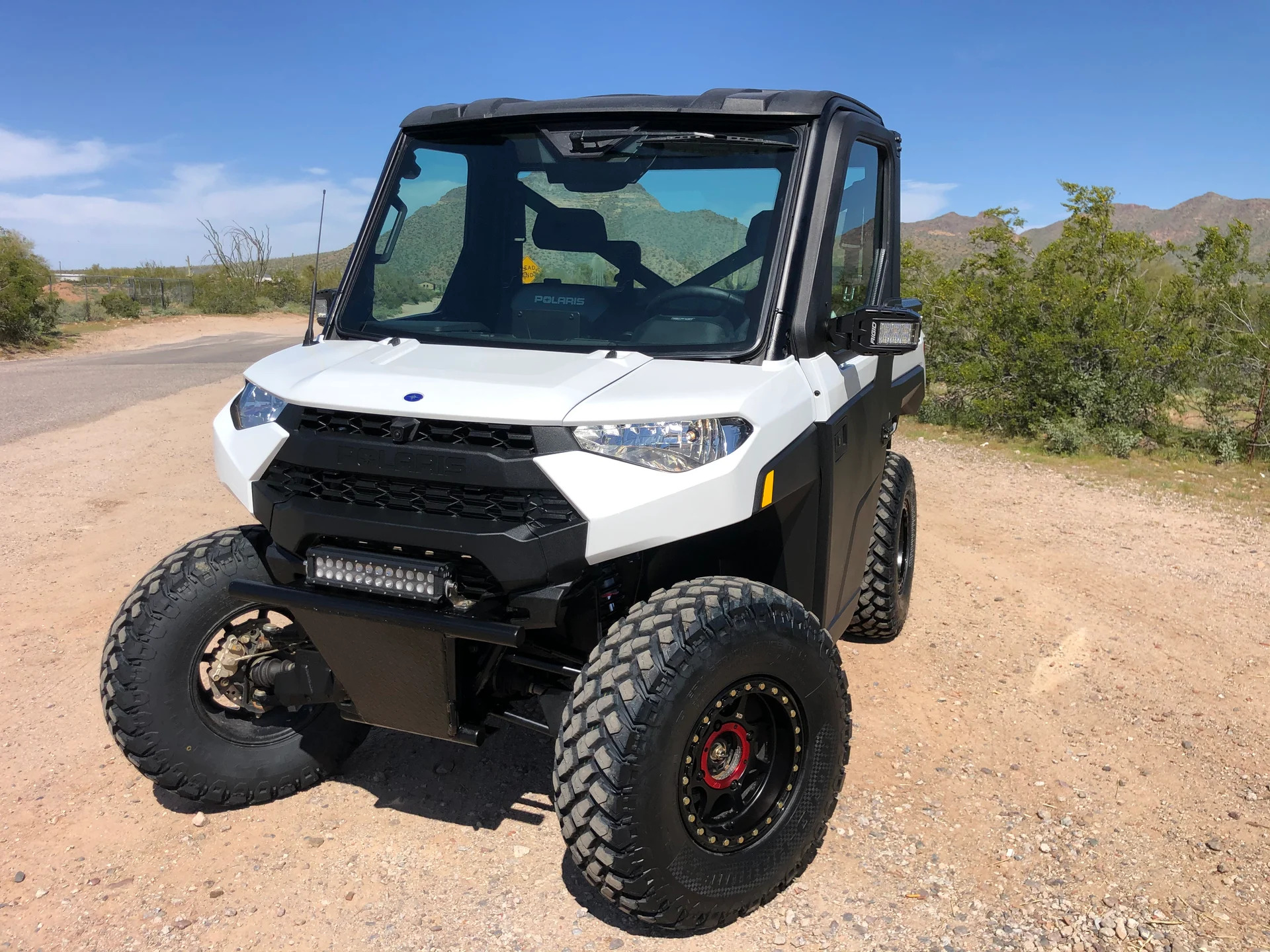 The ability to see behind you when driving is extremely useful. And while you can turn your head around or invest in a rear view camera, the latter is prohibitively expensive while the former is a literal pain in the neck. So what's the solution? Polaris Ranger Mirrors. Be it a set of side UTV mirrors or a suction-mounted rear view mirror, there is no better way to keep tabs on your convoy, to watch your six, or to monitor your pull-behind trailer than through the use of Polaris Ranger mirrors. But which mirrors should you get for your Ranger, Ranger 800, or Ranger 1000 XP? We'll tell you our best pics!
Polaris Ranger Side Mirrors
Seizmik UTV Mirrors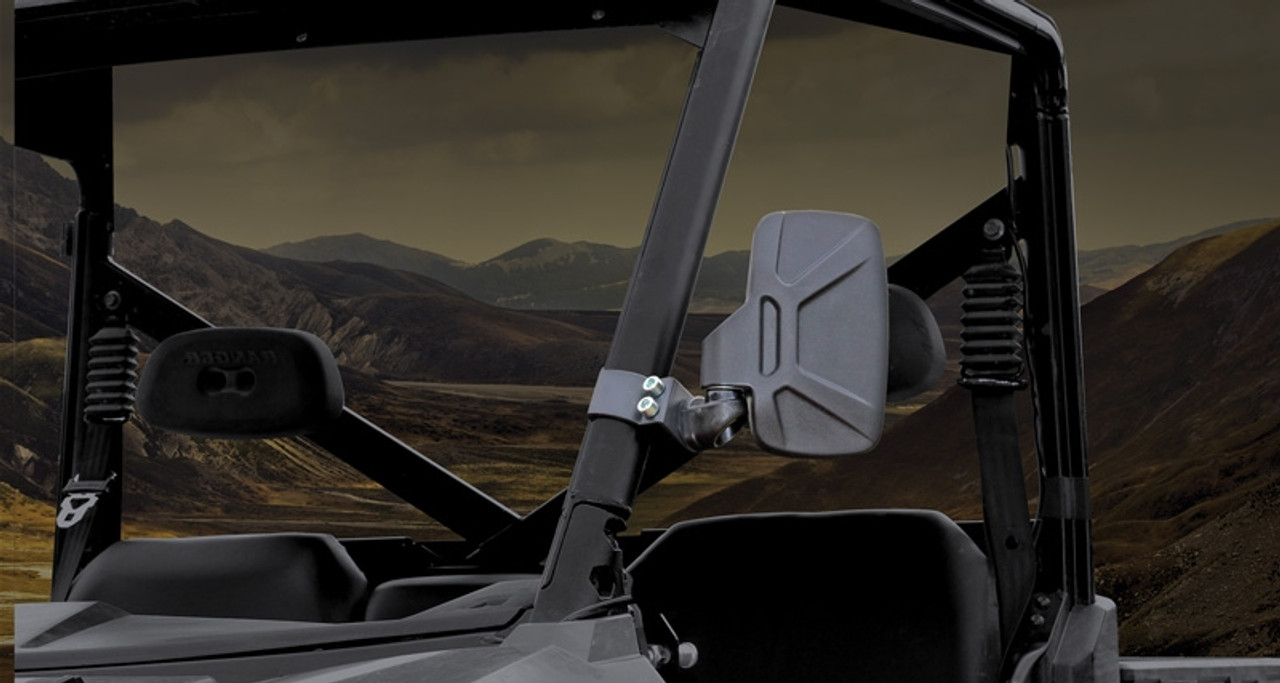 There are quite a few players in the aftermarket Polaris Ranger side mirror scene. We've seen EMP large mirrors being run on the 2019 1k Crew Ranger, and have to admit that they look good. They are bigger and more vertical than other mirrors out there, kind of like a towing mirror. The only issue we see with EMP Polaris Ranger mirrors is that they are not protected under a lifetime warranty on the glass, which costs around $25 or so for a replacement. Koplin has some good side mirrors for the Polaris Ranger as well, but the majority of the riders we've talked to prefer Seizmik mirrors.
Some side-by-side owners will tell you not to waste your time on Polaris Ranger mirrors, as everything will break eventually, and Polaris Ranger side mirrors are no different. But with Seizmik side mirrors, you get a lifetime warranty! Similar to Infinite Offroad's rock lights with a 25-year warranty, Seizmik truly stands behind their products. Seizmik guarantees 100% unlimited replacements for life on all their Polaris Ranger mirror products. It doesn't matter how you break your Seizmik mirror, if it gets broken, they will replace it. If you had too many adult beverages thanks to your huge Polaris Ranger cooler and woke up to find a mirror busted half way off in the morning with no recollection of how it happened, don't worry, it's covered. If you have to trailer your Polaris Ranger backwards and forgot to fold the mirrors in, have oversize tires on your truck, and didn't realize that the big bang sound you heard at 85mph was a rock hitting your rig's driver-side mirror, it's covered… no questions asked. Just Seizmik them a quick picture of the broken mirror and a new one will be en route post haste.
Seizmik mirrors don't affect the windshield gasket either, and they even work with full hard doors and zip-up soft doors. Some people like the look of Pursuit mirrors, but for many riders, the high price just isn't worth it.
Rigid Industries UTV Mirrors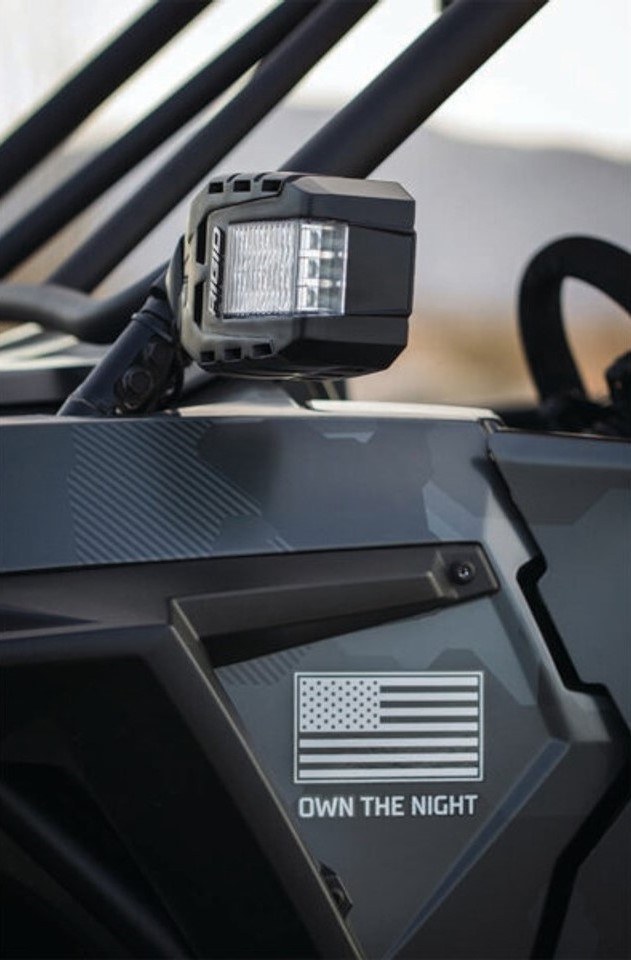 If you want something different than Seizmik mirrors for your Polaris Ranger, then Rigid Industries is probably your next best bet. Their Reflect Lamp mirror set has built-in off-road LED lights as well as amber turn indicator bulbs. They aren't too difficult to install either. You don't mount Rigid mirrors directly on the plastic panel of the door, but rather, you use the existing holes on the steel door frame to mount them. You then run the wires inside the door frame through the grommet on the top back corner of the door. Once everything is fixed and connected, you'll have a three-in-one Polaris Ranger accessory for better visibility when cornering, easy views to the rear, and simple turn signaling capabilities.
Polaris Ranger Rear View Mirrors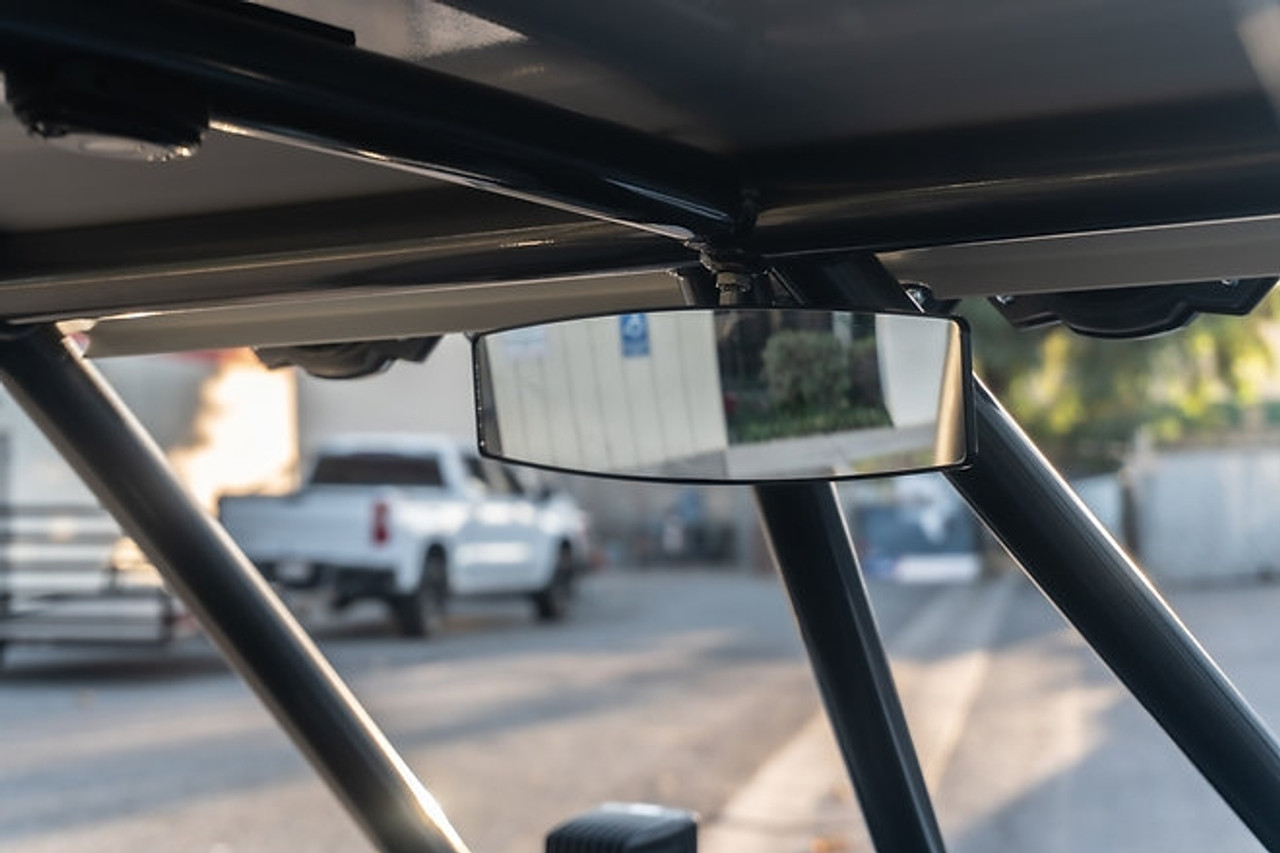 If you have good side mirrors, you may not even need a cab-mounted rear view mirror. But because they are relatively cheap, many riders choose to get Polaris Ranger rear view mirrors anyways. Like with their side mirrors, the Polaris-branded rear-view mirrors are overpriced and underwhelming. Many aftermarket rear view mirrors can be clamped directly to the frame, and work with both stock and aftermarket Polaris Ranger roofs and windshields. And if you do have an aftermarket windshield on your Ranger, you can get rear view mirrors that mount using suction cups and can stick anywhere along the surface of your windshield.
The UTV part maker Extreme Meal Products makes a good overhead mirror, and many other accessory manufacturers create cutting-edge rear view mirrors for the Polaris Ranger as well. Companies like ATV TEK make dual-blindspot rearview mirrors, while firms such as SuperATV offer adjustable three-panel rear view mirrors for the Polaris Ranger. If you want a Polaris Ranger rear view mirror with a built-in dome light, we have the Halo mirror. Or if you would prefer a wide-angle convex rear view mirror, we have those as well. But regardless of the Polaris Ranger mirror, mirror kit, or mirror package that you're after -- be it a panoramic rear view mirror for a large field of vision or a flat mirror so that the objects in the mirrors are exactly as they appear -- we have the perfect Polaris Ranger mirror products for you at Everything Polaris Ranger!