Modifications To The Polaris Ranger: Why, How And Where
Dec 1st 2019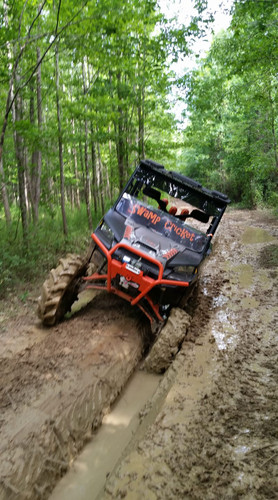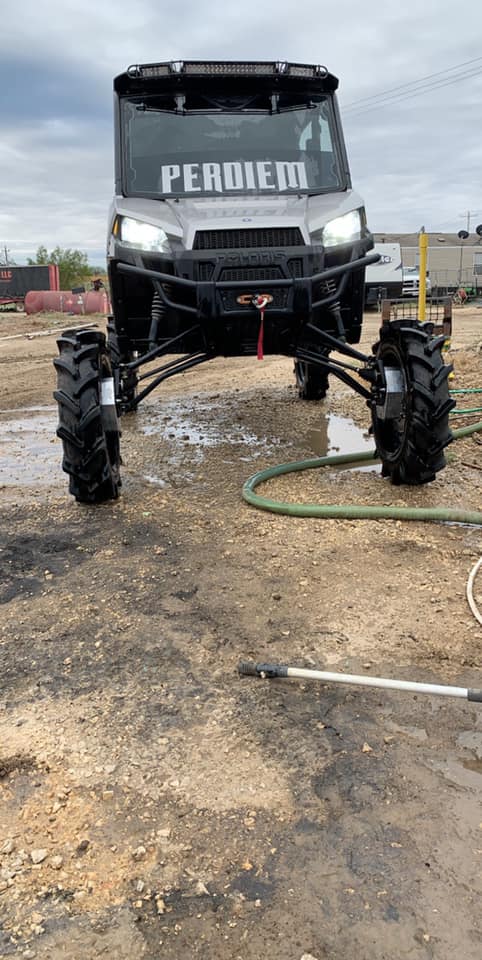 If you're new to the UTV scene, you might be overwhelmed by the amount of aftermarket upgrades and modification options available for the Polaris Ranger and Polaris General. It doesn't matter where you go, be it UTV events, OHV parks, or popular off-roading trails, you're almost guaranteed to see modified Polaris Rangers out there ripping it up. Some Rangers have simple mods, while others are completely decked out and bad to the bone with extensive accessory upgrades and Polaris Ranger modifications. But why? If you're not sure about aftermarket parts, accessories, or Polaris Ranger modifications and you're wanting to know more, keep reading. Today, we're going to talk about why people modify their Polaris Rangers, what these aftermarket modifications actually do for the machine, and which mod options are best for what reasons.
Modding The Polaris Ranger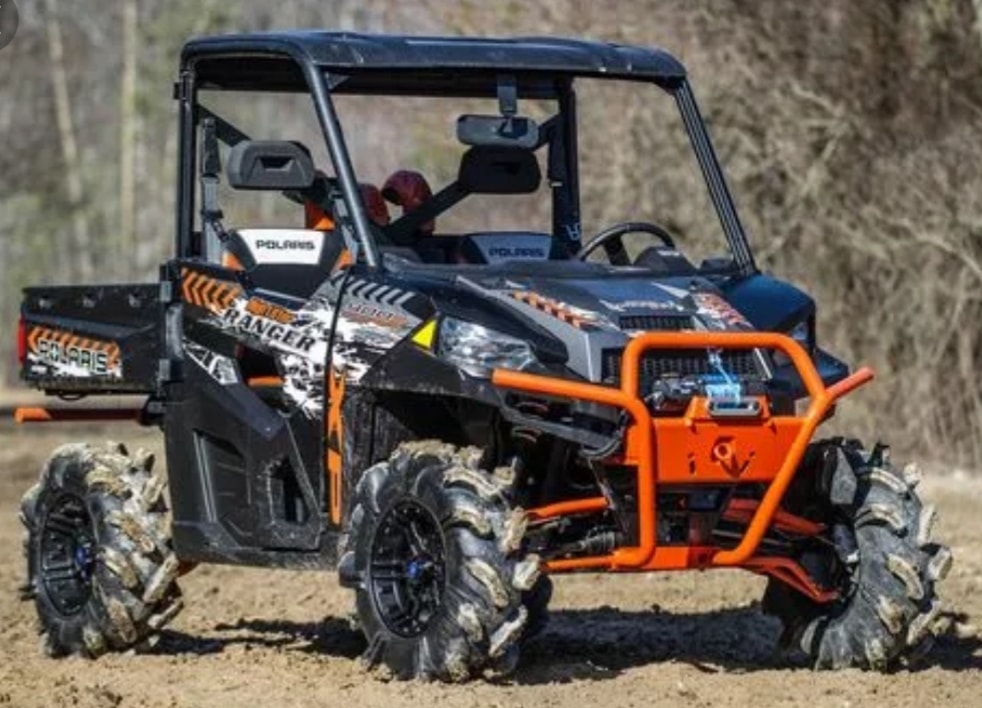 A lot of people have asked us over the years if Polaris Ranger modifications actually enhance the vehicle's performance. Sure some mods are mostly for show and that "wow factor", and i's definitely a dude thing to want the biggest and baddest ride in town. But there are few (if any) aftermarket accessories for the Polaris Ranger that aren't good for something, and each accessory has its place and function.
When deciding on specific accessories and Polaris Ranger modifications, the right parts, equipment, components, and mods will depend on what you use your machine for. If you use your Polaris Ranger Mid-Size 570 for yard work, farm work, and hunting, off-road accessories like windshields and roofs are nice, but not necessary. If you plan on blazing new trails, hill climbing, and rock crawling with your 4x4 Ranger machine, almost everything on it will need to be upgraded. But let's not get ahead of ourselfs here, because some riders would disagree about the necessity of a roof or windshield for a farm Ranger… especially the roof. Polaris Ranger seats can double as solar collectors in the summer, making them dang near scalding to the touch. Sit down with only shorts on and you're bound to get burnt. With a Polaris Ranger hard roof or shade top, however, your seats will never burn your butt or lower back.
The Polaris Ranger Vs The RZR
If all sorts of Polaris Ranger modifications are required to turn your rig into an ultimate off-roading beast, you might just want to go with a sport-style machine like the Polaris RZR instead. When compared to the Polaris RZR on a purely performance basis, the Polaris Ranger does appear to be a little more clumsy… that is, bone stock, straight from the factory without any Polaris Ranger modifications, add-ons, or upgrades. That being said, Polaris Rangers are plenty stable for mudding, and you can definitely build a nicely-performing rig that is capable of off-roading but can still get work done. Because when it boils down to it, an RZR can never outwork a Ranger. Besides, it's hard to fit a big ol' cooler in an RZR… but surely there's a mod for that too!
Riders who want three seats but don't want the four-seat RZR wheelbase may also opt for a Ranger instead of an RZR. And people who hunt, ranch, farm, or need a vehicle with more cargo space typically get Rangers and then add what they want later for a work / play machine that fits their needs. Factor in the price differences and it's no wonder why so many individuals in the market for side-by-sides go with a Polaris Ranger. And if you want to specialize your rig for a faster Polaris Ranger, a Polaris Ranger with more clearance, or a farm-specific Polaris Ranger, we have the Polaris Ranger modifications at Everything Polaris Ranger to make it happen!
Other Reasons For Modifying The Polaris Ranger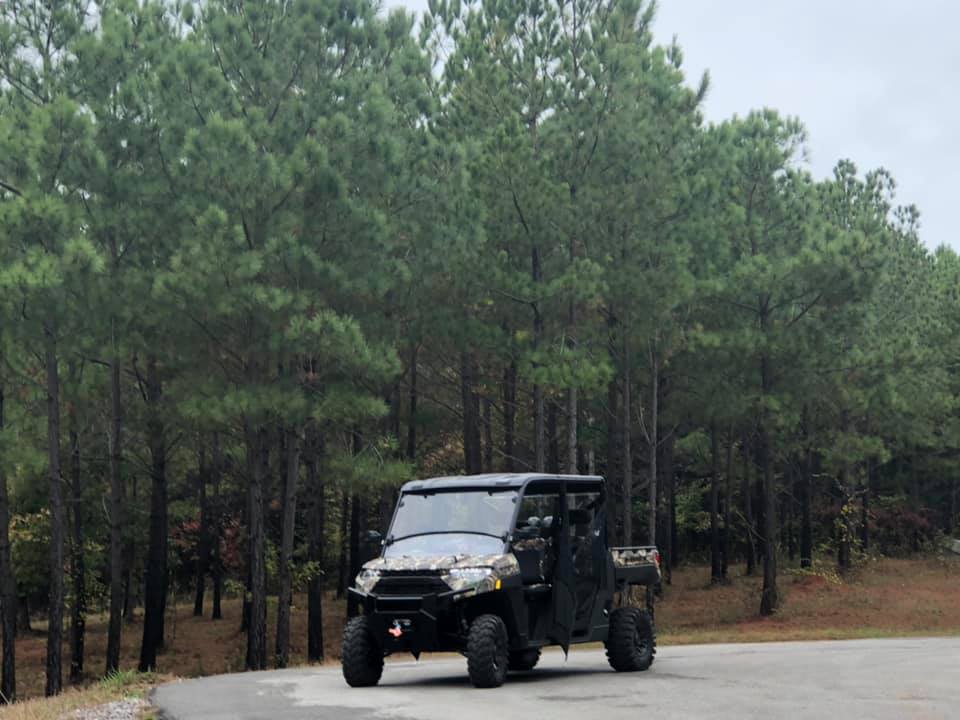 Undoubtably, a lot of the Polaris Ranger modifications you'll see are done for a certain look or aesthetic appeal. Appearances aside, however, many riders get their new Ranger machine, and before getting home, decide on at least a few few mods to have done; but there's a clear distinction between modifications done for aesthetics, and ones that provide practical, real-life, value.
Things like roofs, doors, and windshields are typically added for safety and rider comfort, while accessories like Polaris Ranger winches are invested in by riders who want to be ever-prepared for any eventuality. Swapping out the tires and wheels may also prove beneficial depending on the terrain over which you ride. For example, if most of the miles put on your machine are down the highway to and from your deer lease, the stock tires won't last long and can be easily damaged on the rocks, stumps, and bumps you'll likely encounter during commutes. If, on the other hand, you get a super-durable 8-ply tire setup, you might also need clutch work done to handle the added weight.
Going too big with your tires and wheels can also bring additional complications aside from Polaris Ranger clutching issues, as room becomes problematic and rubbing may occur. For this, Polaris Ranger lift kits as well as wheel spacers can help riders maximize their tire size.
Closing Thoughts
There are many guys and gals that just want to have things a little cooler, a little bigger, or a little more unique on their Polaris Ranger. Add the frustration of getting stuck, the fear of missing out, and the inability to go where you want and the reasons why riders pursue Polaris Ranger modifications become clear. One might argue that thousands upon thousands of dollars are spent to create a vehicle that would be easily outperformed by an old Jeep — which comes with a heated cab, AC, and is street legal — but that's clearly a flawed argument. Whether it be for work, exploration, family fun, or generating cool stories, a stock Polaris Ranger is great, but a modified Polaris Ranger is even better!