Should You Buy the Full-Size Polaris Ranger?
Feb 15th 2022
If you're on the market for a rugged new workhorse (the Full-Size Polaris Ranger) then you're likely wondering what the ups and downs of ownership could possibly be.
That is why you're here, right?
Because you're not alone. All of us off-road enthusiasts tend to do at least a small amount of research before dropping our hard earned cash on something. Let alone dropping that cash on something on the more expensive side like a new side-by-side. And just like with any motorized vehicle, there are bound to be some cons and a fair amount of pros for prospective owners of a Full-Size Polaris Ranger.
Today we will cover a few of the top pro's and con's for the Full-Size Polaris Ranger, and do some of the research heavy lifting for you.
Sound good? Let's get to it!
What's Working for the Full-Size Ranger?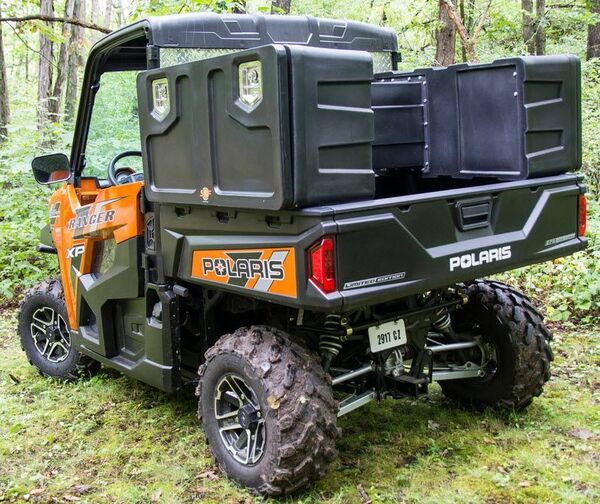 The list of positive notes from owners of this full-sized beast go on and on. But the first pro that stuck out was concerning the size of the UTV. The full-size is noticeably shorter than the Crew trims, and many other 1000cc side-by-sides. This to some may seem like a downside, but it is in fact a huge plus! The slightly smaller dimensions of the Full-Size Ranger make it not only more nimble, but help it to fit where the larger UTV's cannot.
The shorter length of the Full-Size Ranger means it takes up less space in your garage or yard. Not to mention being able to transport it via smaller trailers, or even some larger truck beds with ease.
While on the subject of size and space, the Full-Size Polaris Ranger also has a bed box dimension of 36.5 x 54 x 11.5 inches and an 800 pound weight limit. Not far off from the Ranger Crew 1000 bed box specs of 36.75 x 54.25 x 12.5 inches and a 1000 pound weight limit, meaning you still have tons of space to carry everything you need to take your Polaris Ranger overlanding and camping!
With tons of available Polaris Ranger bed and tailgate accessories, you can stretch that space even further too.
Just in case that cargo space isn't enough, the Full-Size Polaris Ranger also touts a towing capacity of 1,500+ pounds at the starting price of around $12,000, and a whopping 2,500 pound capacity when you move up to the Full-Size Ranger 1000!
Not bad, right?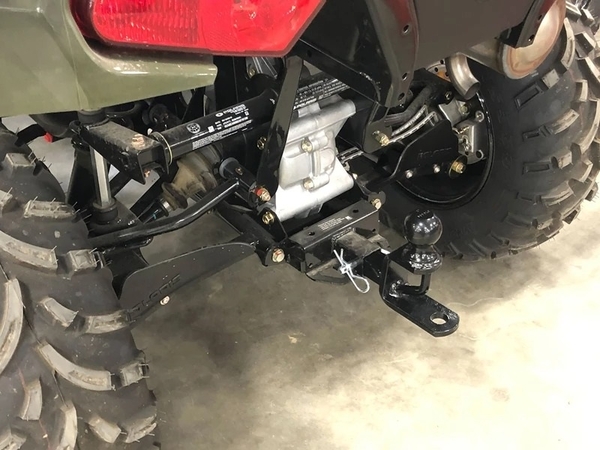 So What Isn't Working, Then?
With the obvious upsides of owning the Full-Size Polaris Ranger instead of a larger Ranger Crew trim out of the way, let's dive in to a few con's of this UTV.
We talked a good bit about the size of the full-size models being a huge upside earlier. But there are some who will actually find the larger size of it a hinderance. Compared to smaller offerings from Polaris such as the super fast and agile Polaris RZR or Ranger SP 570, there will be some definite drawbacks.
Finding trails that can safely accommodate a 60+ inch width of a Ranger 1000 will be tough. And believe it or not, there will be trails you come across that will ban that size completely. So in addition to the smaller UTV's being more nimble around tight corners and trails, you'll find yourself able to ride them in more places compared to a full-size Ranger 1000.
Full-Size Polaris Ranger Seats
Unlike the Crew models and above, the Full-Size Polaris Ranger seats can fit a maximum of three adults. And if those adults are anywhere near my size, then I'd wager it will only comfortably fit two. Whereas the Ranger Crew can fit up to four adults comfortably knocking elbows.
Just imagine trying to fit mom, dad and the kids (remember to grab a Polaris Ranger Mini Bucket Seat for kids under 8!) into the three seater… it is a disaster waiting to happen!
Ground Clearance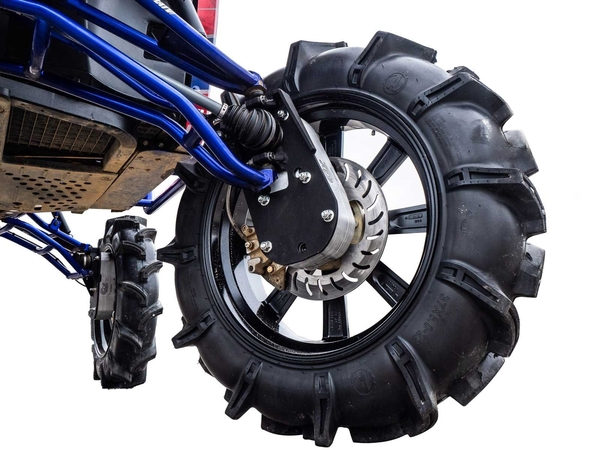 Many owners that frequent rocky trails, or areas with fallen trees and logs cite ground clearance as a complaint. Thankfully this issue can be easily fixed with a Polaris Ranger lift kit, but the method we prefer is setting yourself up with a Polaris Ranger portal gear lift, replacement A-Arms, and larger/wider Polaris Ranger tires. This setup will get you all of the ground clearance, as well as a wider and more stable stance, thereby allowing you to traverse any terrain with confidence!
Key Takeaways
With the pros outweighing the cons, at least to us, one thing is abundantly clear: the Full-Size Polaris Ranger is a great decision for your new side-by-side!
The amount of customizability options for this UTV are out of this world.
Need better Polaris Ranger shocks and springs after beating yours to death on the trails? Easy.
Want a cure for your battery going dead after a long camping trip? We've got a Dual Battery Kit with your name on it!
Even something as simple as adding a Polaris Ranger tow hitch to your build so that you can haul anything around the property is super simple.
The Full-Size Ranger couldn't be a better option for you, and we hope this guide helps in your decision!