How Wide is Your Polaris Ranger?
Jan 30th 2022
We all tend to do copious amounts of research when it comes to buying our very own Polaris Ranger.
But one very important piece of info is often glossed over: Width. The physical dimensions of your Ranger are all important, but the width of your UTV can be more important than you know.
So before you go out and drop a bundle of your hard-earned cash on a brand new Polaris Ranger, lets unpack the different widths and dimensions available, as well as why they're so important to your final decision!
What is your Polaris Ranger Width?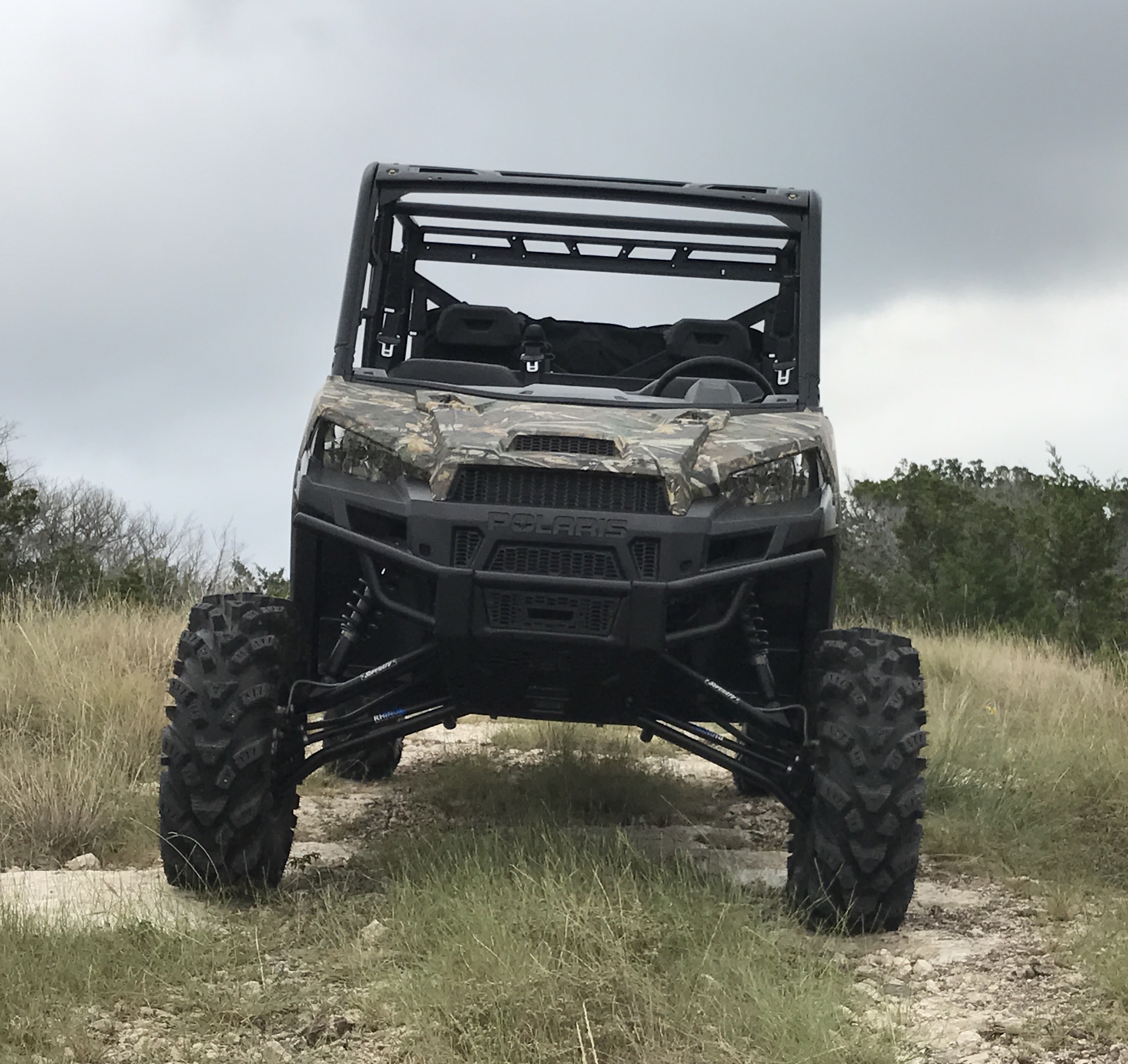 Lets start with some common Ranger models as well as their width and dimensions: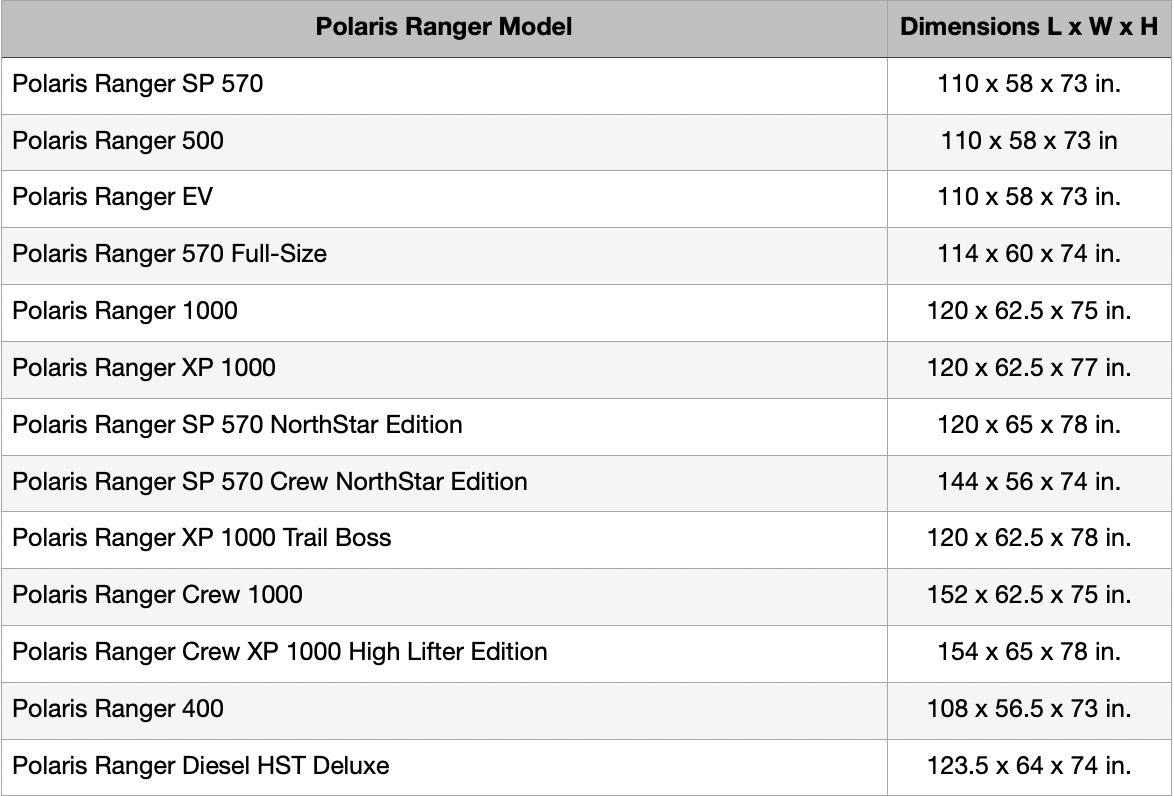 As you can see, there are many, many different models in the Polaris Ranger family, and this list isn't even all of them! Not to mention the fact that they all tend to vary greatly in dimension when compared to each other.
But why is your Polaris Ranger Width Important?
To answer that, let us first outline some of the the most common uses for the Ranger, and how its width factors into that scenario:
Transporting the UTV via trailer
Trails with UTV Size Restrictions
Trails with UTV Width Restrictions
Whether you're out on a popular game trail, or headed through BLM land for a camping trip, you're bound to run into a trail that has restrictions at some point. But what does that even mean?
Well, at the trailhead you will usually find a sign with important information for the trail you are about to embark on. Info such as if it is family or pet friendly, whether or not horses are allowed etc. will be prominently displayed.
The info you will be looking for, however, will be UTV width restriction dimensions.
As the table above will show you, Polaris Ranger width varies quite a bit. From as small as 56in, and as wide as the beastly 65in Polaris Ranger Crew XP 1000 High Lifter Edition. Although the nearly 10in difference between these two UTV's may not seem like a huge difference, out on a tight trail it will be the difference between a comfortable ride down the trail or the branches, brush and rocks fighting back!
The environment to the left and right of the trail can be damaged, leaving debris behind for other riders if your Ranger is too wide for it. Not to mention the excessive damage you can cause to the UTV, and even yourself.
Just make sure to research the trail ahead of time, as you can usually find this info online. Don't be caught traveling all the way to a new trail, only to find it is a 50in trail and your UTV can't fit on one under 60 inches. And if you happen to live in Arkansas, check out our blog post with the Top UTV trails, ATV trails and ORV Trails to be had!
Transporting your Polaris Ranger Via Trailer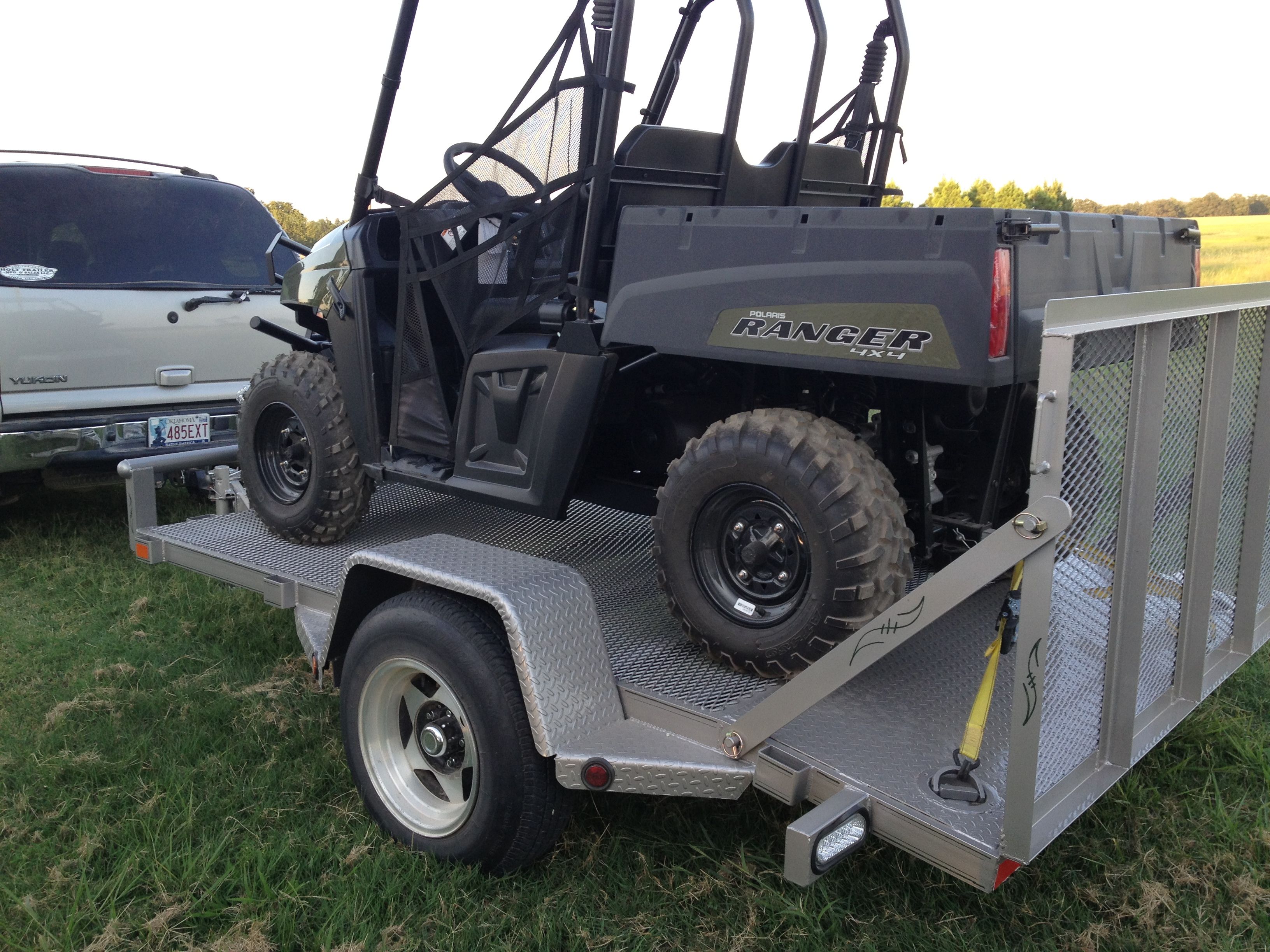 Getting you and your Polaris Ranger to the trail, campsite or job site via trailer is by far the most common method.
Most Ranger's are not yet street legal, although they can easily be made street legal with the right Polaris Ranger Street Legal Kit, so towing them on a trailer is the next best option. But what if your trailer sitting in the back yard won't fit your new 65in wide Polaris Ranger SP 570 NorthStar Edition?
Do you just buy a new trailer? Because those aren't exactly cheap either.
Sounds like you might have been better off researching the width and dimensions of the Ranger you had in mind before purchasing it, right? It only takes a quick search of the dimensions, and then take a tape measure to your trailer and sort things out!
Overlanding with your Polaris Ranger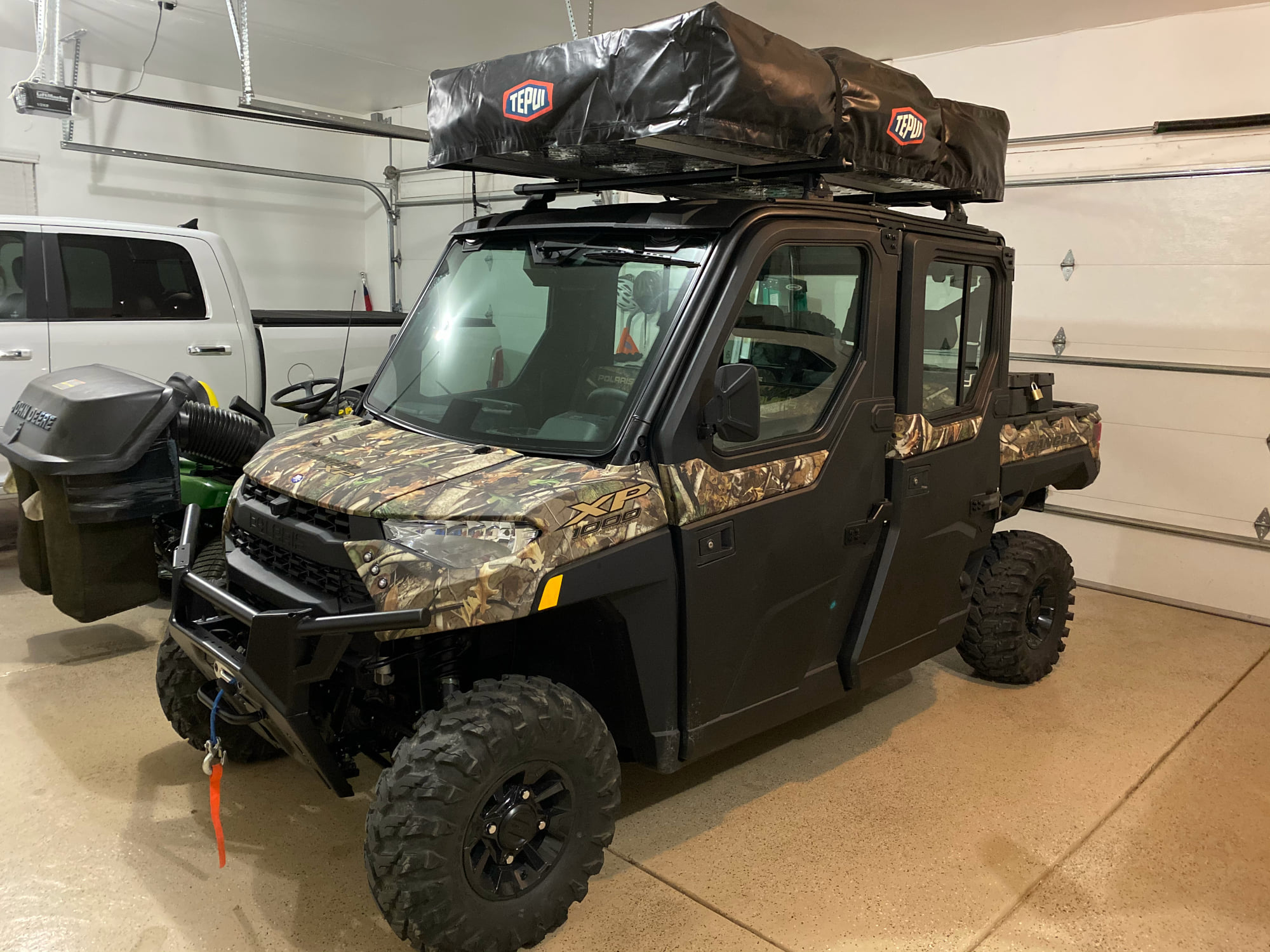 As Overlanding becomes more and more popular in the off-road and UTV communities, the Ranger is quickly becoming a go-to for the activity. And since you never know where exactly where a Polaris Ranger Overlanding and camping trip will take you, or what terrain you will encounter, one point becomes all too evident:
Width Matters.
Whether fitting down tight trails, or crossing the most bumpy, uneven terrain you can imagine, the width of your Ranger is going to make all the difference.
Covering ground with fallen trees or logs can be done much easier with a wider stance on your Ranger. The same can be said for traveling over large, loose rocks to get back to the trail. All of this means that even the stock suspension on a Polaris Ranger may not be enough to efficiently, and comfortably traverse the terrain at hand.
So how can you make the Polaris Ranger wider?
Polaris Ranger Portal Lift Kits and Tracks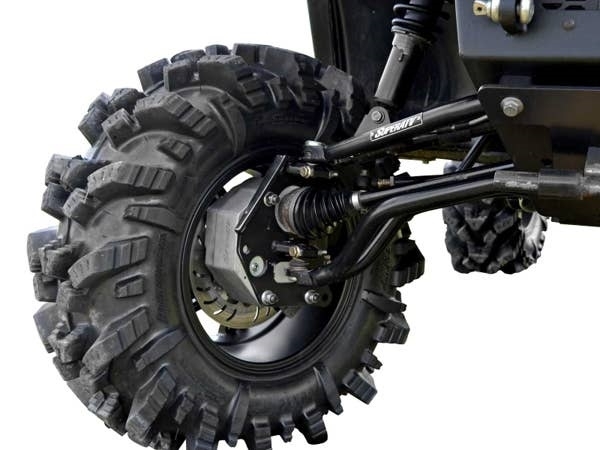 Aside from taking the easy way out with Polaris Ranger Wheel Spacers (which can sometimes add unnecessary stress to the axles, CV Boots and drive train), there are other, better methods to increase the Ranger's stance.
A Polaris Ranger Long-travel axle kit will increase the total width from tire to tire on your Ranger. These, paired with a proper Polaris Ranger A-Arm Kit and larger, wider Polaris Ranger tires and wheels will take your UTV from beast to monster width status! And a Polaris Ranger Portal Gear Lift setup will give you not only added width and ground clearance, but will also help to balance out the torque needed to keep your side-by-side rolling with the power and confidence to conquer every trail.

Choosing tires and wheels for your UTV can be intimidating, so check out our Buyers Guide to Factory Specs For The Polaris Ranger And Polaris General Tire Size, Wheel Size, Wheel Offset, And Bolt Pattern so you are well-versed and ready to make a decision!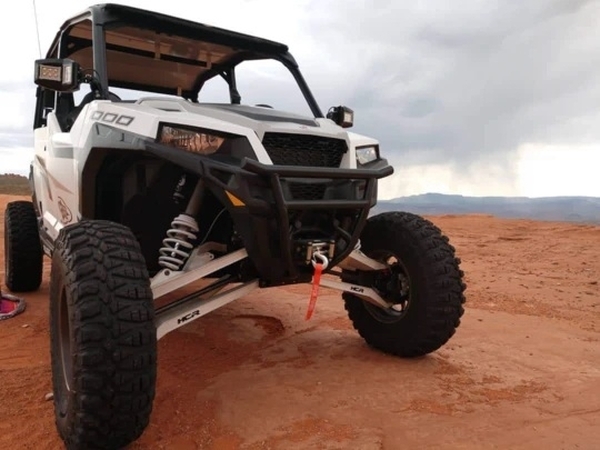 Lastly, for our snow-treading families out there: Tracks come to the rescue!
If you ever wanted to own a tank, and let's be honest, the thought has crossed everyone's mind at some point, then adding Polaris Ranger Tracks to your build wish list are the next best thing. Installing in just a few hours, a set of Tracks will ensure your Ranger eats up any snow or muddy terrain with ease.
Just as before, though, always make sure the stance you will end up with will fit down the trails you frequent and the trailer you intend to transport your Polaris Ranger there with. We've done our best to make the process as easy as possible here at Everything Polaris Ranger, so take a look around while you're here!