​Top UTV Trails, ATV Trails, And ORV Trails In Arkansas
Oct 30th 2021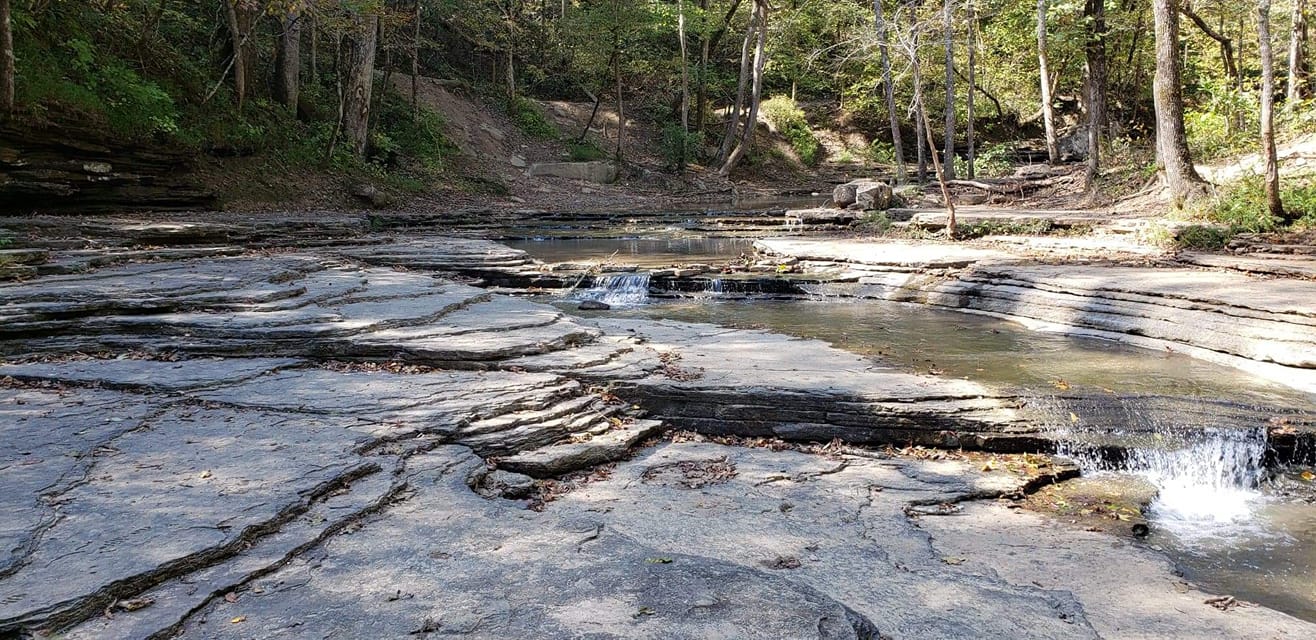 There's no shortage of top-tier riding destinations in Arkansas. Be it an Arkansas ORV park that'll send you home with that Arkansas buckshot mud up to the dash of your rig, or an OHV trail network with a mix of rocks, wooded trails, and rice-field mud, the UTV trails in Arkansas provide a little something to suit all kinds of riders with any level of skill. If you've got a sport side-by-side and are looking to test it's capabilities, Arkansas is full of technical trails, fast-pace trails, and steep / rocky trails. Or if you've got a stock utility side-by-side and aren't too keen on beating the dog meat out of it, Arkansas is also replete with scenic logging roads, dirt paths, and mellow trails that are gradual and pose few obstacles. Whatever kind of riding you enjoy most and regardless of your capabilities behind the wheel, Arkansas is a state with loads to offer those who come for an unmatched off-road experience. From Byrds and Mt. Magazine to Sugar Creek and Poteau Mountain, here are the top UTV / ATV trails in the state of Arkansas!
Mill Creek OHV Trail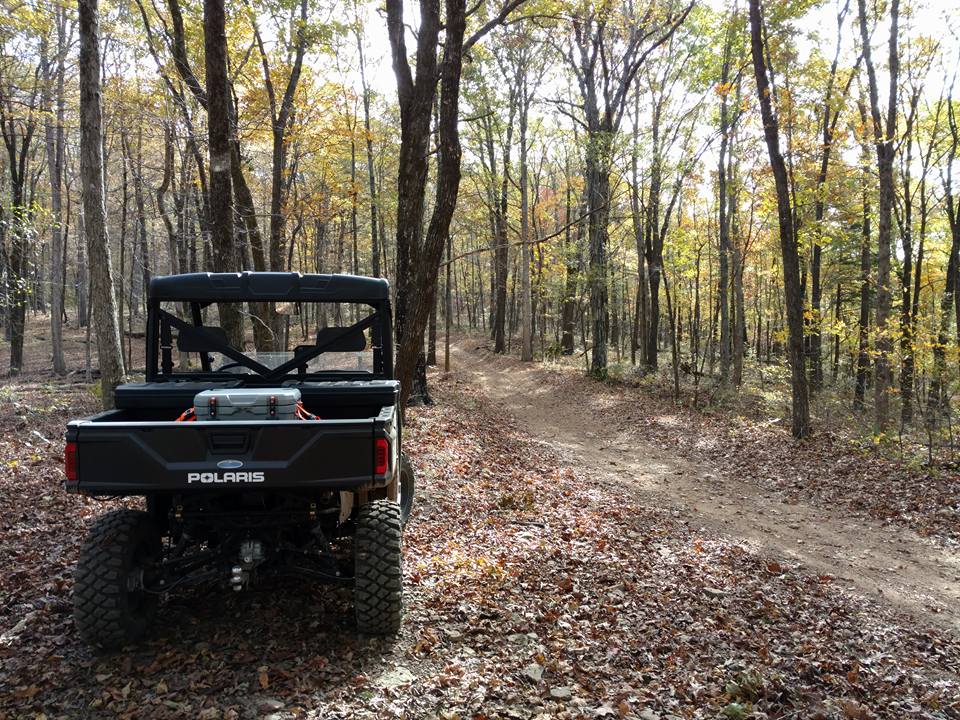 One of the best places to ride an ATV or UTV in Arkansas is on the Mill Creek OHV Trail Network within St. Francis National Forest. There are several UTV trails in the Mill Creek system, including green UTV trails, yellow UTV trails, and red UTV trails. You can access most of the trails via Hwy 23, and although this is a blacktop road, you are allowed to ride on it without the usual street legal accessories in order to go from one trail to another.
Taking Hwy 23 north to either the west section or east section of Fly Gap Rd will put you within close proximity to an extensive trail network that winds its way up, down, and around the Ozark National Forest. There's no shortage of scenic views on the Mill Creek Trail network, which stretches through hardwood forests, past rocky outcroppings, and over streams of crystal-clear mountain spring water!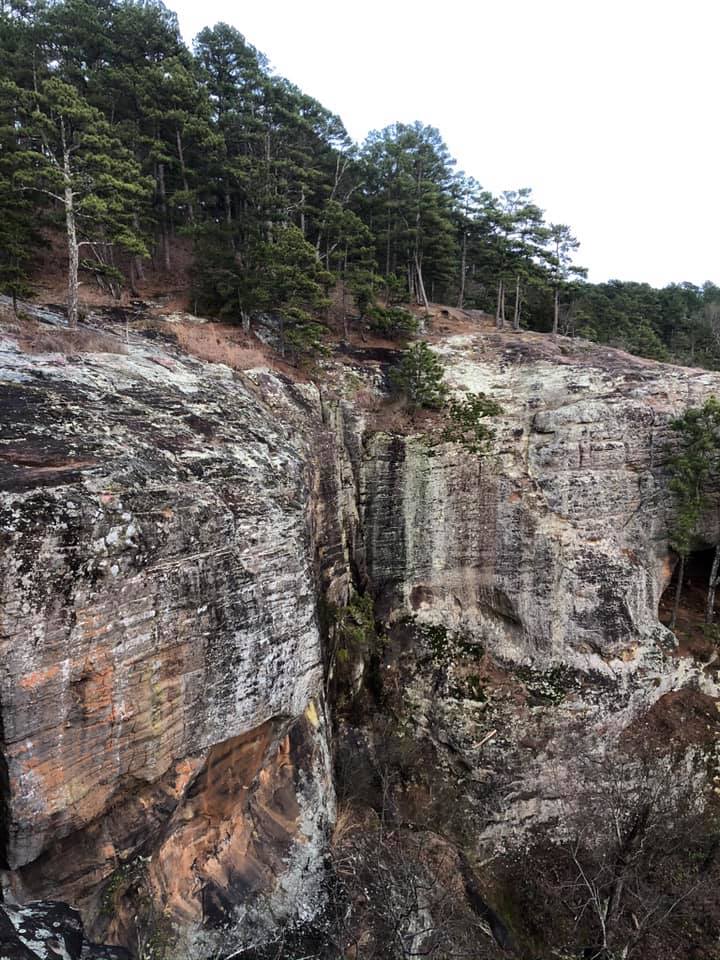 As far as difficulty ratings go, Mill Creek offers for everyone to enjoy. Although you can access most areas with a standard Utility Terrain Vehicle like the Polaris Ranger, the Ranger Full-Size, or the Ranger Crew, there are more technical trails that might require a sport side-by-side such as the Polaris RZR to traverse. There are also various loops on the Mill Creek OHV Trail Network with shortcuts along the way; so if you get tired after a couple dozen miles and want to call it for the day, you can loop back to the trailhead before you become overly fatigued!
Nearby to the Mill Creek trails are the White Rock Mountain Recreation Area, Shores Lake Recreation Area, and Mulberry Mountain and Mulberry River. Mulberry Mountain offers camping, cabins, and lodges where you can rest between rides, as well as amazing trails, nice pull-through spots, and plenty of shade. You can ride down to the rope swing and swimming hole on the Mulberry River if it's warm, then head out exploring to find things like historic cabins, old cemeteries with Civil-War-era graves, and more waterfalls than you could ever hope to shower under!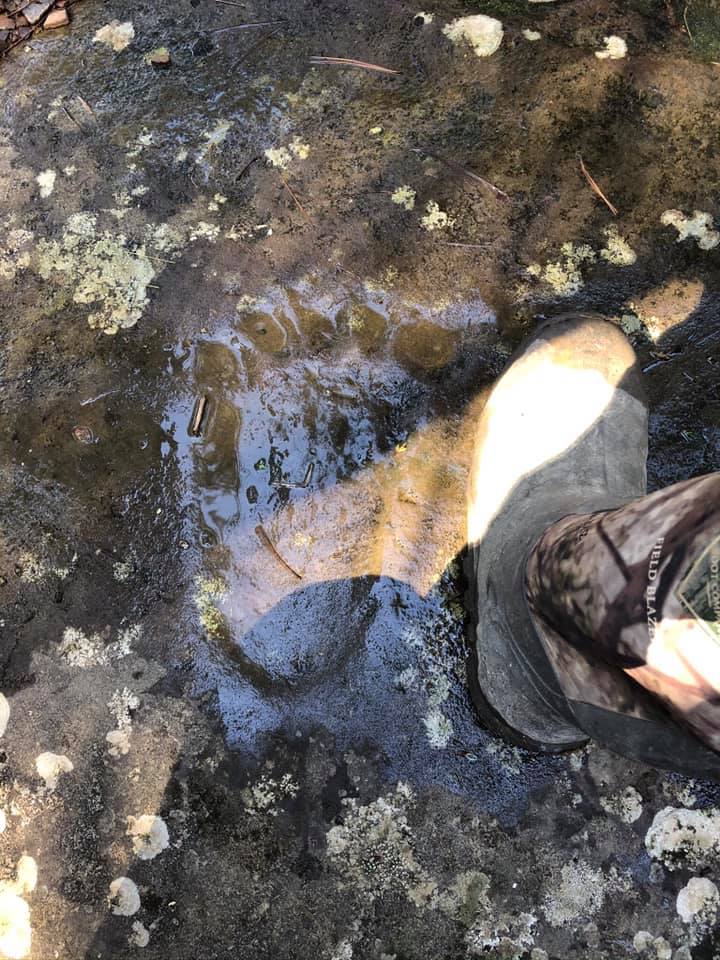 Most of the trails at Mulberry are well-maintained and easy to ride. While there are some trails that require a bit of little rock crawling, there's nothing super dangerous that you can't handle in a Polaris Ranger. If you're an average rider that doesn't want to go hard and break things, there are more than enough great spots to enjoy around Mulberry Mountain, with a good 4-6 days worth of sights to see!
Wolf Pen Gap Trail Complex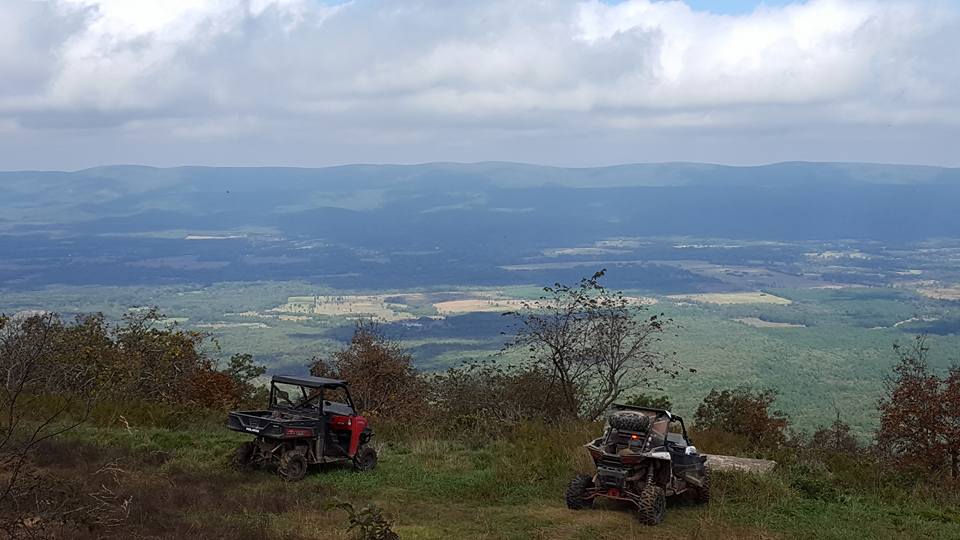 The Wolf Pen Gap Trail Complex in Arkansas' Ouachita National Forest is best accessed via the city of Mena. From Mean, you take Hwy 8 to the east for around ten miles or so until you hit Polk County Rd. 61, on which you then travel for roughly 3.5 miles and turn right once you see the sign for the North Trailhead. You can explore Wolf Pen Gap for days and not see everything, and there's a trail system just to the north if you're wanting somewhere new to try.
Like Mill Creek, Wolf Pen Gap has something for riders of all skill sets. If you're after some technical trails that lead up high-mountain vistas, you can find them at Wolf Pen Gap. Or if you'd rather take things easy and enjoy mild trails through pine forests, Wolf Pen Gap has those as well. For water access, Gap Creek and Board Camp Creek are both nearby. And make sure you don't miss the famous 2-footed oak tree, the Little Missouri Falls, Childers Gap, Slate Wall, McClean Overlook, and the abandoned cabin down towards the bottom of the hill!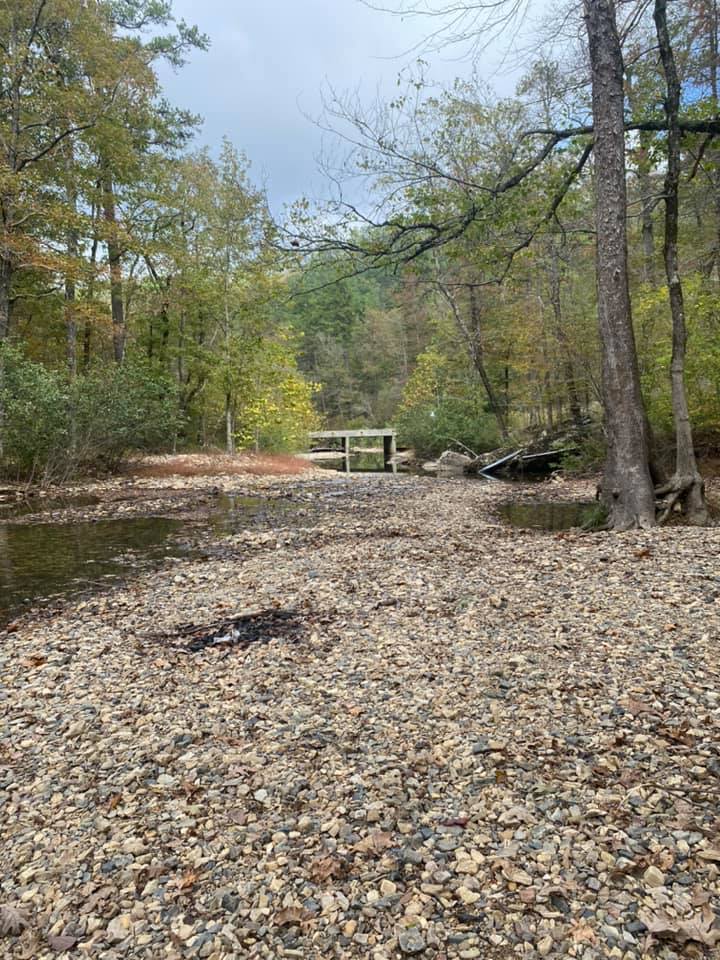 No permits are required to ride at Wolf Pen Gap, but it can get a bit dusty at times, so make sure to bring your goggles and bandanas. Furthermore, because there's very little cell service there, make sure to buy a map, download a GPS trail map of the area, and pack tools / gear such as tire plug kits, jump starters, and air compressors to use if things don't go as expected.
Although Wolf Pen is a nice place to relax and take in the scenery, it can become a bit crowded during the busy season. So if you want to get away from everyone, the Billy Creek trail system isn't too far from Mena, and it's not as well-known as the other areas in Wolf Pen Gap, so there's usually few other folks out there.
Fourche Mountain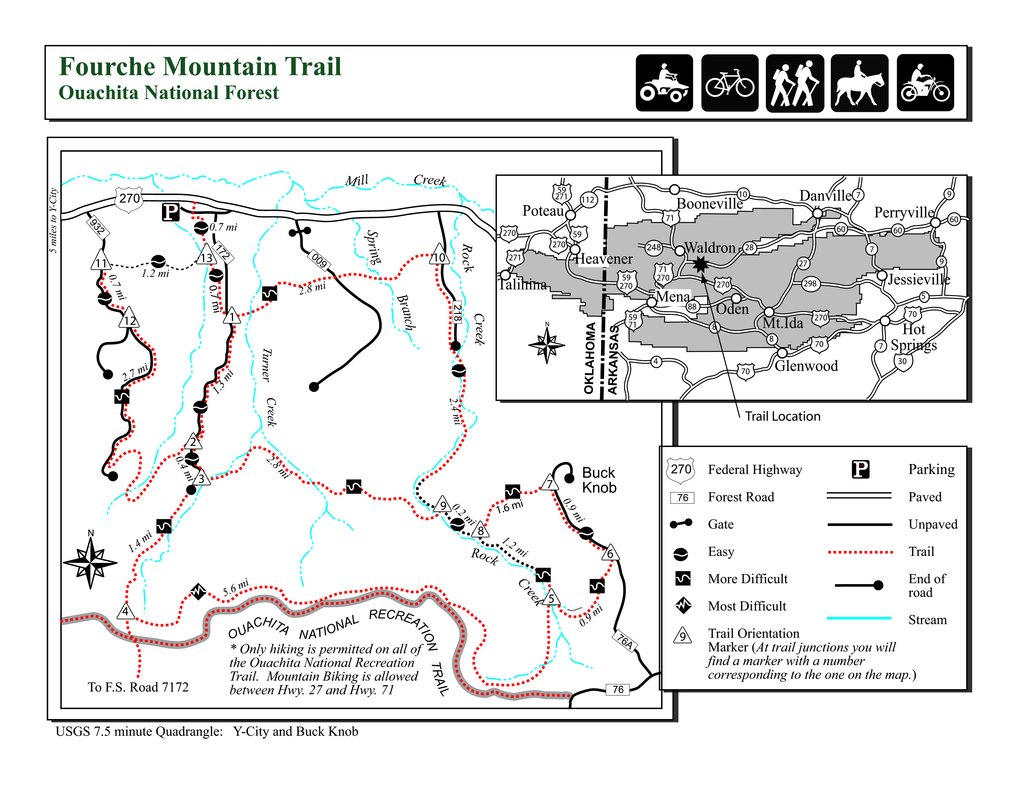 Located just north of Wolf Pen Gap and Mena is Fourche Mountain and the Fourche Mountain Trail. The locals will tell you that the Fourche Mountain trail is super technical and rough, and that's true in a few spots. But overall, the hardest trail on the map wouldn't even be a blue trail at a place like Hatfield McCoy or Ride Royal Blue. Depending on your UTV, it can get a bit dicey for sure, but if you've upgraded your suspension, installed a lift kit, or replaced your stock tires with larger aftermarket tires, you should be just fine as 99% of the trail ranges from easy to slightly moderate.
Hot Springs ORV Park / Superlift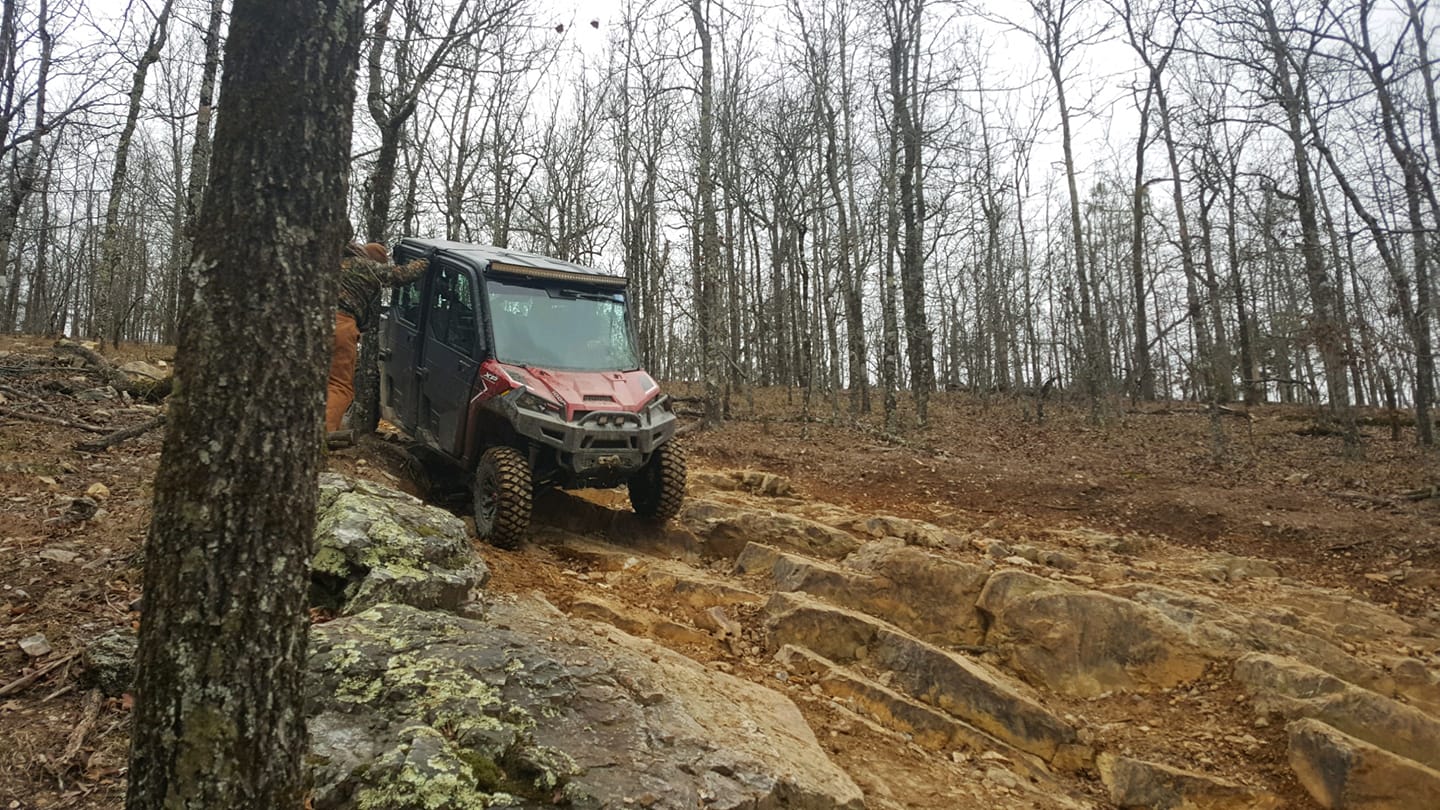 About an hour and a half from Mena and Fourche Mountain is the town of Hot Springs, where you can find both Hot Springs Mountain and the Hot springs ORV Park. The most infamous trail to run within the Hot Springs ORV park is the Snake trail, but with over 1,200 acres of territory and a vast maze of OHV trails for quads, UTVs, dirt bikes, and bicycles, there's no scarcity of areas to explore at and around Hot Springs ORV Park.
Moccasin Gap And The Big Piney Area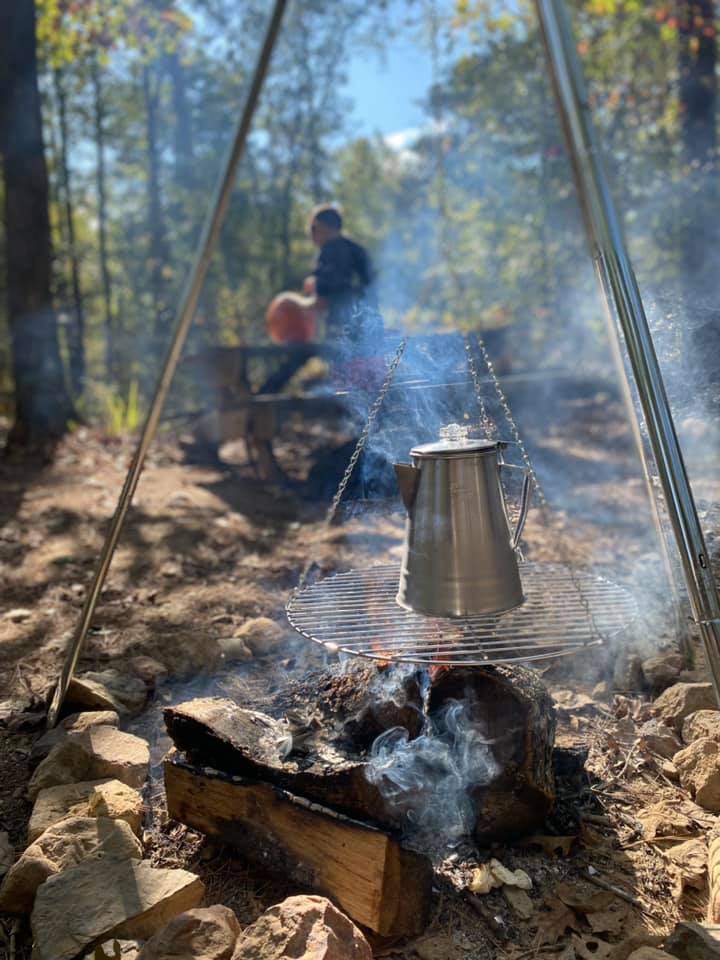 Like Mill Creek, the Moccasin Gap Recreation area is also located inside the St. Francis National Forest. Within the trail network is the Steve Mill Falls Loop -- which is a perfect route for beginners and great for viewing waterfalls -- that links up with the Gap Hollow Loop and the Black Oak Ridge Loop. The longest loop in the Moccasin Gap systeem is the High Mountain Loop. This loop is full of amazing sights, overlooks, and natural splendor, and consists of a mixture of logging roads, closed dirt roads, and off-road trails.
Mack's Pines is a privately owned and operated trail network / campground in the area where you can pay to park / ride. You have the option for day trips, you can stay in a rental on Treat Road -- which is part of the Moccasin Gap Trail network -- or you can camp out at the low water bridge!
Buckhorn OHV Trail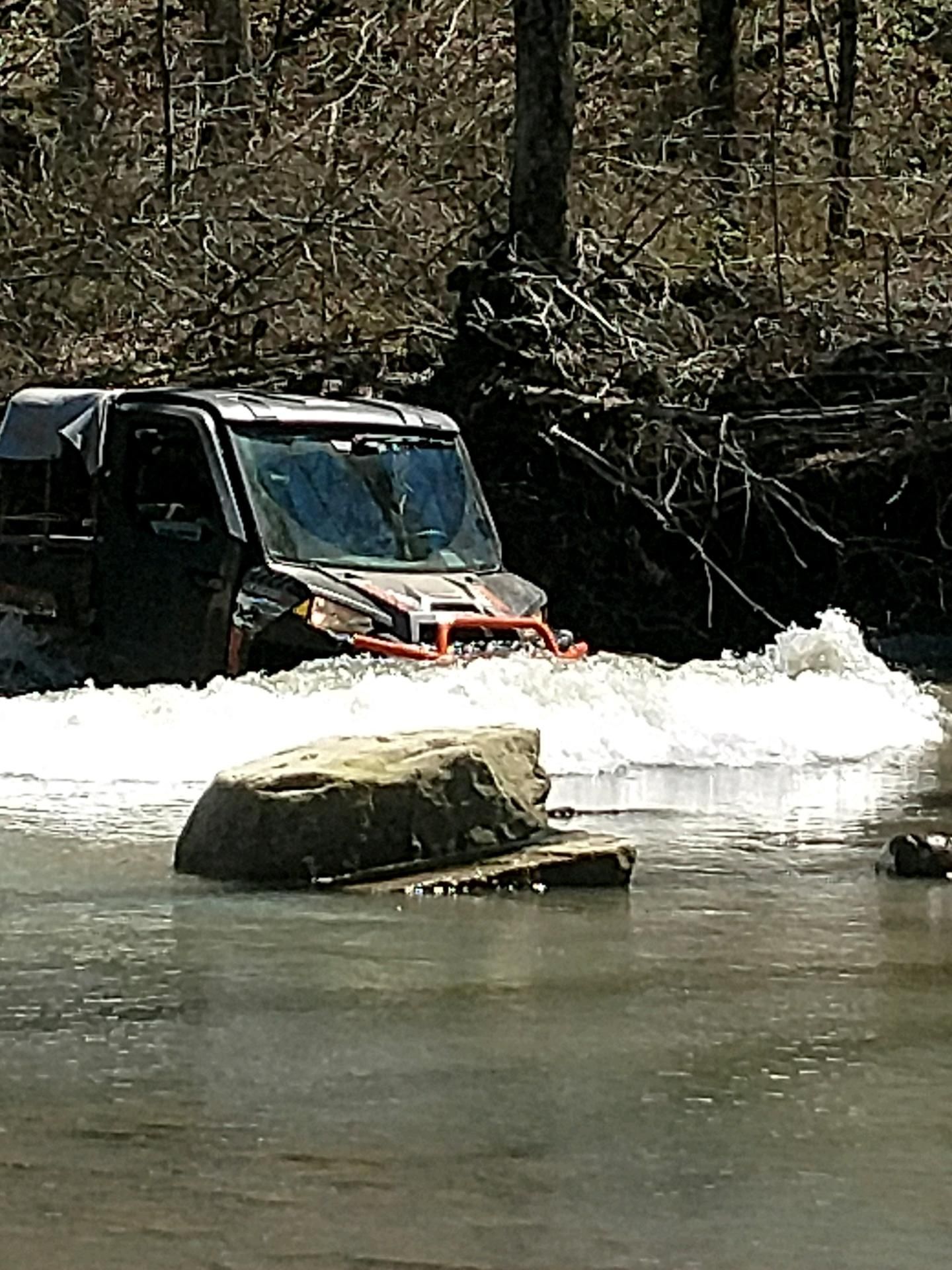 In the vicinity of Mill Creek and Moccasin Gap is the Buckhorn Trail. All three of the aforementioned areas require a 3-dollar fee to use, but the Forest Service roads and trails can be ridden on for free -- just make sure you stay on the legal trails. Points of interest along the Buckhorn Trail System include places like Tombstone Hill, the Devil's Kettle, Ben Doodle Falls, and the Lee Creek Overlook.
Wilderness Rider Buffalo Ranch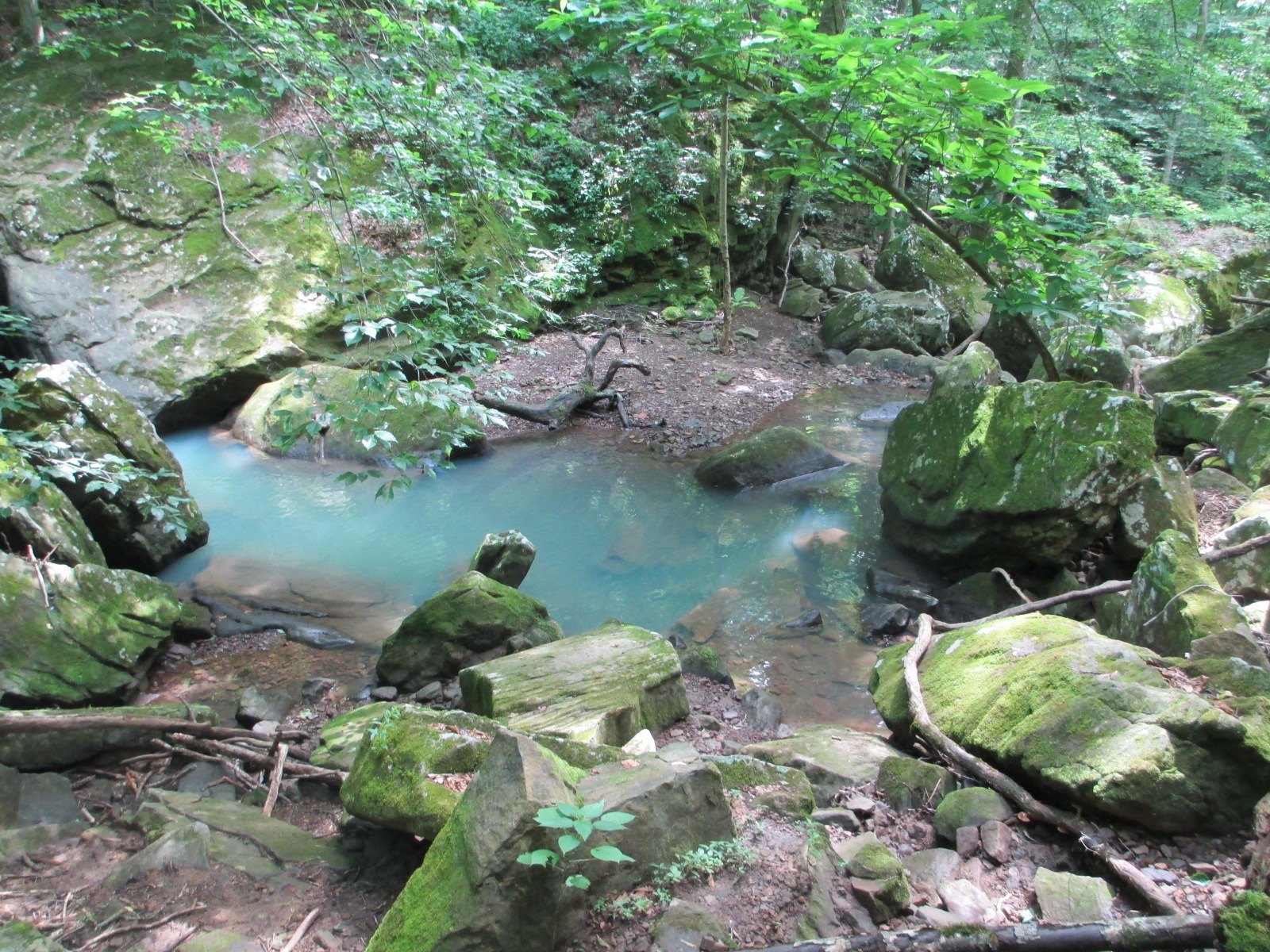 The Wilderness Rider Buffalo Ranch and Adventure Park is located in North-West Arkansas, providing off-roaders with both a great place to ride as well as side-by-side rentals for those who don't yet own a UTV. Getting there via County Rd. 9 is the best access point, otherwise the roads can be a bit rough -- especially for vehicles hauling trailers. For great times, abundant trails, and beautiful scenery, the Wilderness Rider Buffalo Ranch near Ponca and Jasper Arkansas is a can't-miss destination!
Hillarosa ATV Park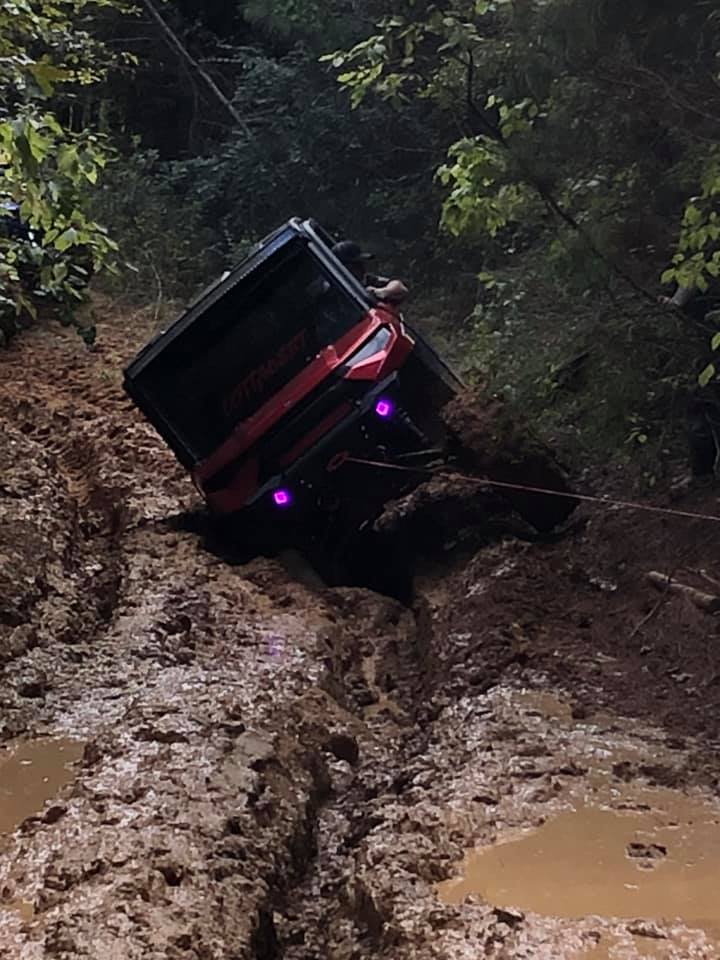 Whether you go there to attend the Hillarosa Mud Bog or you go there for a live event with concerts, drag races, and other UTV-related activities, the Hillarosa ATV Park in Blevins Arkansas is a place where fun is never on backorder. Hillarosa Park is where the High Lifter Mud Nationals were held in 2021, and they host other events like Muddin For The Military, Fall Bogs, and Back-To-School Bashes!
Carter Off-Road Park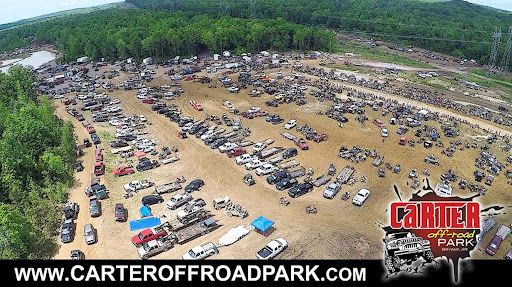 Few places allow you to test the limits of your machine like Carter Off-Road Park. The area boasts over 1,000 acres filled with countless obstacle courses, trails, hill climbs, and mud pits. You can plan a trip during one of their many events to partake in activities like tug-of-war contests, bounty holes, scavenger hunts, and poker runs, or you can show up for a night or two during non-event times to enjoy the great outdoors during the day, and relax in their treehouse cabins, huts, or castle rooms at night!
Final Thoughts On The Top ATV / UTV Trails In Arkansas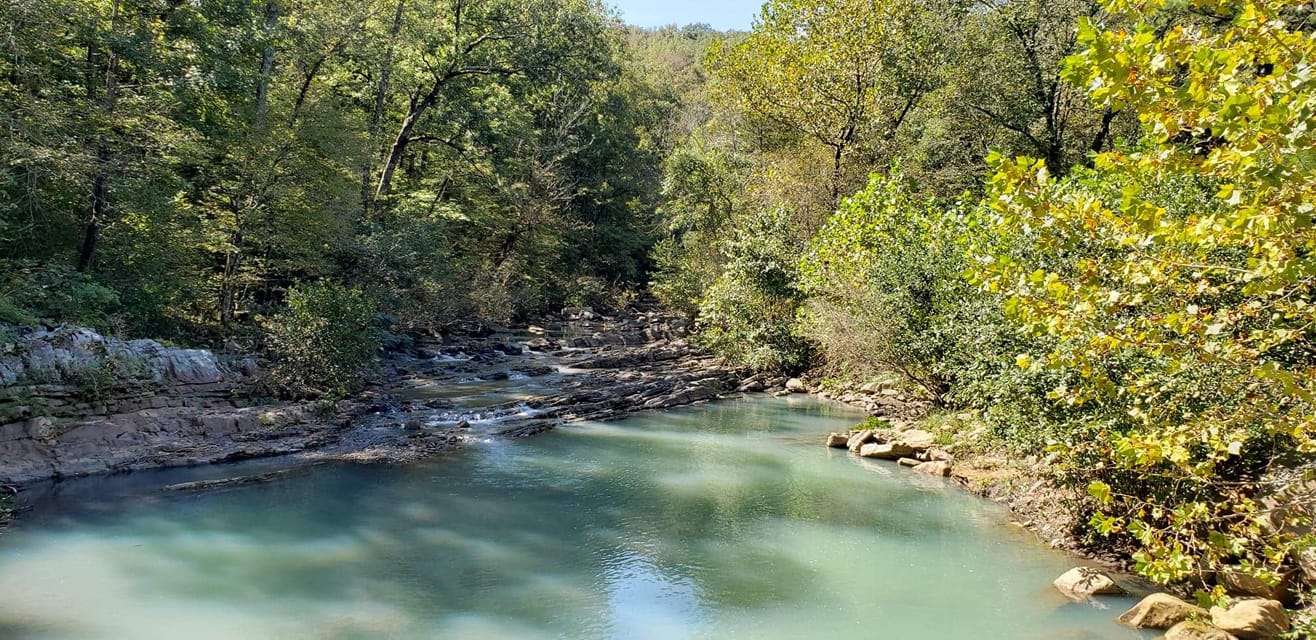 If you're located in Southern Missouri, Eastern Oklahoma, or Western Mississippi / Tennessee, it's definitely worth your while to check out the top UTV trails in Arkansas. The Ozark mountains have plenty to offer in terms of rock crawling, trail riding, and outdoor recreation for the entire family. Come for a day trip, or stay for multiple weeks, because with ample amounts of beauty and natural richness, the top UTV trails in Arkansas rival those found anywhere else on Earth!