What's New With The 2023 Polaris Ranger Lineup?
Aug 3rd 2022
Polaris touts its 2023 Ranger lineup as "groundbreaking", the perfect vehicle platform for farmers, hunters, and trial riders alike. They market their Ranger machines as both work vehicles and recreational vehicles, emphasizing things like durability, versatility, and mobility. But how does the 2023 Polaris Ranger UTV lineup really stack up? Furthermore, how have the latest Polaris utility side-by-sides changed since 2022? We answer these questions and more in this blog about the 2023 Polaris Ranger lineup!
New And Updated Polaris Ranger Editions, Models, And Trim Packages For 2023
The biggest and most discussed topic surrounding Polaris' 2023 Ranger release is the introduction of the all-electric 2023 Polaris Ranger Kinetic. We went into detail on the 2023 Polaris Ranger Kinetic in our blog section, so if you're interested in learning more about electric-powered UTVs like the Kinetic, click the link above to check it out!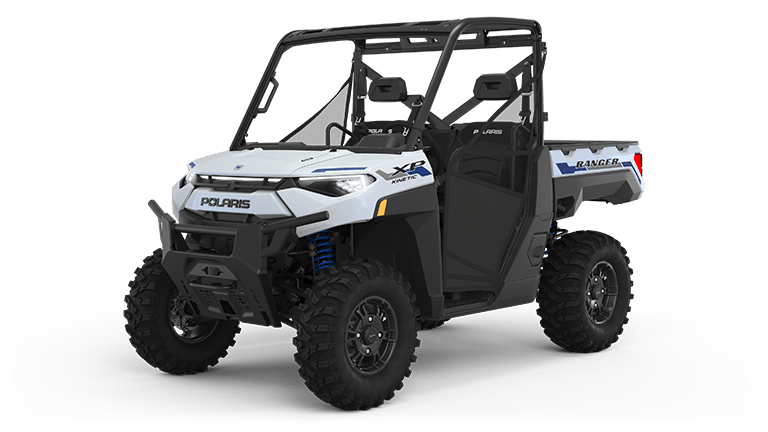 Another new model release from Polaris is the 2023 Polaris General XP 1000 Sport. The 2023 Polaris General XP 1000 Sport has the same engine size, ground clearance, width, and payload capacity as the 2023 Polaris General XP 1000 Premium and the 2023 Polaris General XP 1000 Ultimate, but the latter vehicles come decked out with factory audio systems and in-cab electronics. With Ride Command, the 2023 General XP 1000 Ultimate gives users the ability to navigate effortlessly and ride in large groups using built-in GPS. And with a full-blown Rockford Fosgate sound system, the 2023 General Ultimate comes ready to rock!
In addition to the 2023 General Sport and Kinetic, the 2023 Polaris Ranger XP 1000 NorthStar Edition Trail Boss is another new / updated trim model. Unlike the 2023 Polaris Ranger XP 1000 NorthStar Edition Ultimate, the Trail Boss includes a full EBS engine braking system for active control during steep descents. The 2023 NorthStar Trail Boss also comes from the factory with arched a-arms and Nivomat Self-Leveling Suspension. If you're not a fan of the Ghost White color with red accents, you've got a few more color options with the Ultimate such as Super Graphite with Lime accents, Metallic Azure, Smoke, and Camo. The suspension system on each machine is different as well. While the 2023 Trail Boss NorthStar utilizes independent arched lower-arms for the front and rear, the 2023 Ultimate NorthStar comes with dual a-arms – both systems providing ten inches of front / rear travel.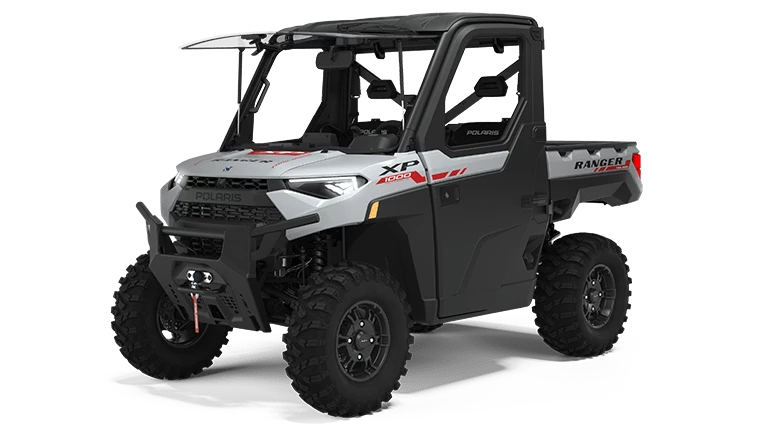 2023 Polaris Ranger Comparisons
On the low-cost side of things, Polaris offers the 2023 Polaris Ranger SP 570, the 2023 Polaris Ranger 570 Full-Size, and the 2023 Polaris Ranger 1000 (costing $11,600, $12,499, and $16,499 respectively). The 2023 SP 570 and the 2023 570 Full-Size can both generate 44hp, and both use strut-style front suspension. The 2023 Ranger 1000, on the other hand, puts out over 60 horsepower, and is made with dual a-arm front suspension.
For riders aiming to have more passenger capacity, the 2023 Polaris Ranger Crew 1000 Premium, the 2023 Polaris Ranger SP 570 Premium, and the 2023 Polaris Ranger Crew SP will not disappoint. At just under $13,500, the standard 2023 Ranger Crew SP is the cheapest of the 4-door options, but it doesn't include the more "luxurious" touches like LED high/low beam headlights, the Polaris Pulse Electric System, and aluminum rims.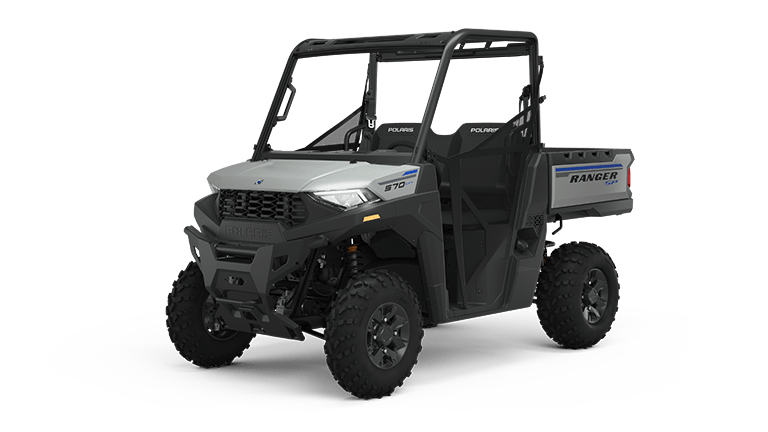 Due to various issues including recalls and safety malfunctions, Polaris discontinued the youth-size Polaris ACE 150. In its place, however, is the new 2023 Polaris Ranger 150 EFI. Although it's not as fast or as furious as the Polaris RZR 200, the 2023 Polaris Ranger 150 EFI is still a great rig for kids. It comes throttled down with an adjustable speed limiting device so you can control how fast your little ones drive, and it includes other safety accessories like seat belts, helmets, door nets and Youth Ride Control software that allows for geofencing and a password-protected starter. Simply pop in the included training DVD, drop a few nuggets of off-road wisdom, and let em' rip it up till their heart's content knowing that you're the one who's actually in control!
Although the 2023 Polaris Ranger Kinetic is hyped up and making waves, the other vehicles in Polaris' 2023 Ranger lineup deserve a little attention as well. Because let's face it, there are instances when gas-powered engines are still required. And until battery technology surpasses the range of internal combustion engines, there will always be a place for a compact, affordable, and reliable work / leisure machine like the standard gas-driven Polaris Ranger!