Weighing In On The Dimensions Of The Polaris Ranger Lineup: Weight, Height, Width, And Length
Mar 29th 2021
Despite what your wife or girlfriend has told you, size does matter. And in the off-road world, there are myriad ways in which the size of your Polaris Ranger will affect the desired outcome. You obviously want your Ranger to be big enough to carry both supplies and passengers, otherwise you would have gotten an ACE or a Polaris RS1. Yet for some applications, the mammoth Polaris Ranger Crew 1000 -- which comes from the factory at just over 12.6 feet long and 5.2 feet wide -- may be too large and lumbering to navigate narrow trails and technical terrain. Although there are aftermarket modifications you can make to alter the weight, height, width, and length of your Polaris Ranger UTV, starting off with an edition / model that best matches your wants, desires, and needs is a smart thing to do. But if it's unclear to you how the various Polaris Ranger dimensions and sizes affect the safety, durability, performance, and practicality of your side-by-side, we're about to unpack everything you need to know about the Polaris Ranger weight, Polaris Ranger width, Polaris Ranger height, and Polaris Ranger length to identify how the Polaris Ranger dimensions interplay with the terrain, the aftermarket accessories you've installed, and your idiosyncratic driving style!
Polaris Ranger Dimensions: Weight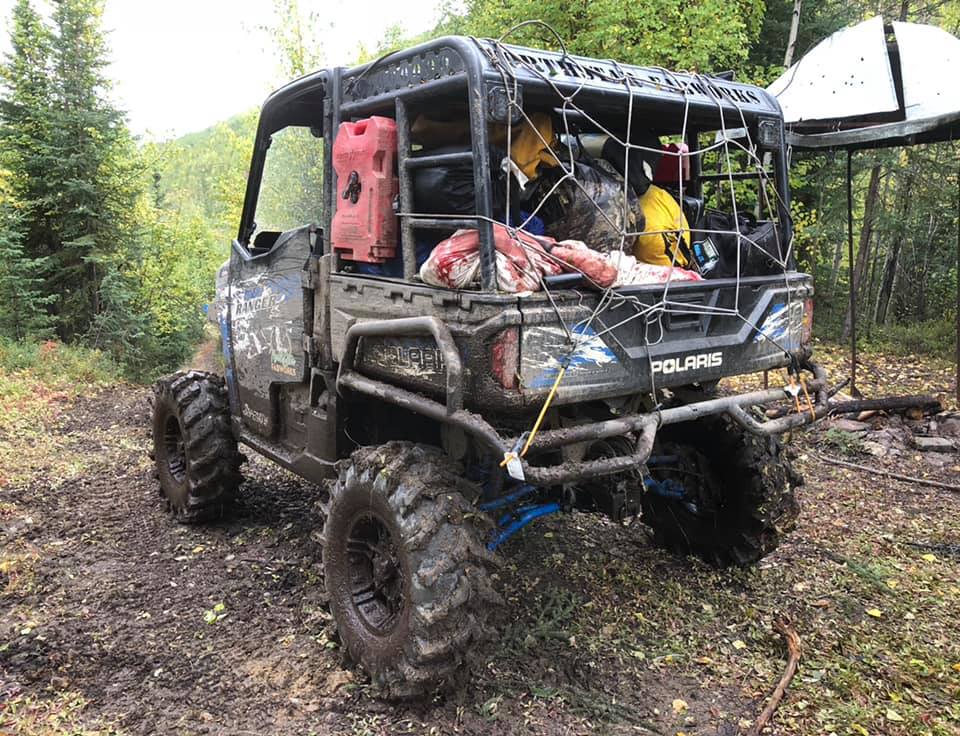 Although it's not a length measurement, weight is an integral aspect of the Polaris Ranger dimensions. The estimated dry weight of the lightest Ranger edition (the Polaris Ranger 150 EFI) is 673 pounds. On the other end of the spectrum, the Polaris Ranger Crew 1000 weighs in at 1,786 pounds from the factory. If you're like most riders, however, you've probably either considered, or followed through on, purchasing aftermarket accessories to enhance the overall functionality and versatility of your Polaris Ranger. It usually starts small, with thinks like rearview mirrors, tow hitch receivers, or off-road coolers. But as you ride, you'll begin to notice the benefits that other aftermarket Polaris Ranger accessories might provide. And as you continue to load up on gear, tools, supplies, and accessories, the weight of your Ranger will continue to grow; causing the suspension to compress and the chassis to squat. Even without a Polaris Ranger cargo rack onto which you've mounted a spare tire, a fuel pack, and a rifle scabbard, if the bed of your rig is stuffed to the brim, you'll still experience a bit of sagging.
Those with the Trail Boss edition of the Polaris Ranger XP 1000 will notice that their machine self-levels when it detects hefty load onboard. But if you don't have the Trail Boss Ranger model, some stiffer shocks, HD springs, or rubber inserts that stiffen the stock springs can be installed for a better ride quality and proper load management. Polaris Ranger 814 Shocks, for example, come with coils and can bolster your suspension to handle the heaviest of freight without diminishing the plushness of your ride. Similarly, S3 springs can also be installed for ride improvements under massive loads. Front S3 Polaris Ranger springs are perfect for those who move snow with big snow plow blades, and rear S3 springs are great for those with overloaded cargo beds. Aside from S3 springs, 814 shocks, and setups like Nivomat self-leveling shocks, you can also try repositioning your stock Polaris Ranger shocks to the outside mounting location on the frame!
Polaris Ranger Dimensions: Height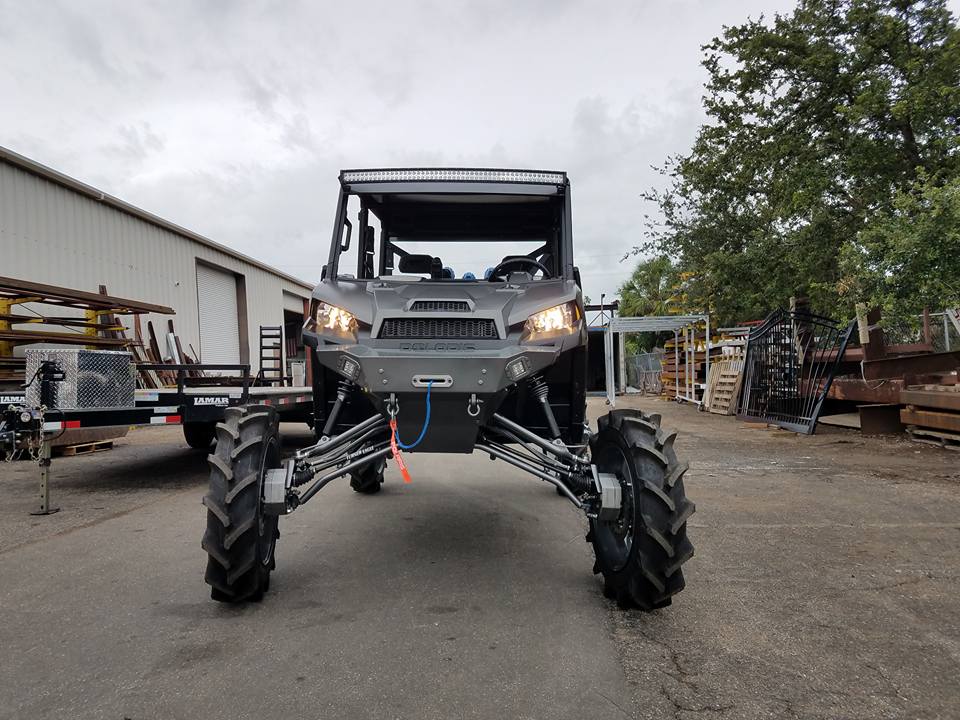 Excluding the Polaris Ranger 150 EFI -- which sits at 58" tall -- the stock height of all other Polaris Ranger models spans between 73 inches and 79.5 inches. Most Rangers, however, don't remain the same height for long. With the popularity of lift kits, large wheels, roofs, and other height-increasing aftermarket accessories, a good number of modified Polaris Rangers deviate from their factory height specs. Add-ons like portal gear hubs, long-travel suspension kits, and Polaris Ranger bracket lifts can easily lengthen the height of any vehicle by 2-8 inches. And while this might be great for ground clearance, it can produce negative results when it comes to overhead clearance.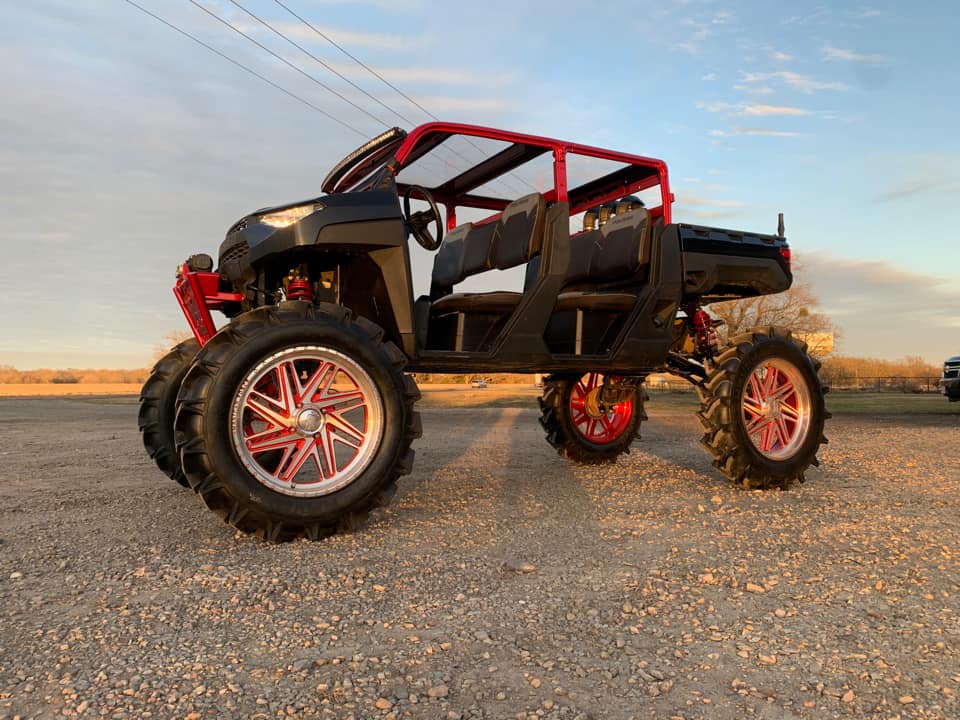 If, for example, you keep your rig inside a garage, shed, or shipping container with a fixed ceiling height, you don't want to install Polaris Ranger accessories that'll make your side-by-side too tall to fit inside. And the same goes for enclosed toy haulers and trails with low-hanging branches. If your modified Polaris Ranger is lifted too high, unintended consequences could arise. Luckily, however, there are ways to lower your Polaris Ranger without reducing its ground clearance. One such way is with a Polaris Ranger cage chop. Although chopping your Polaris Ranger cage can bring about its own issues -- such as losses in headroom and the inability to run some overhead gun racks and roof stereos -- when coupled with a Polaris Ranger seat chop, a cage chop can shorten your rig's height so that it fits where it needs to go.
Polaris Ranger Dimensions: Width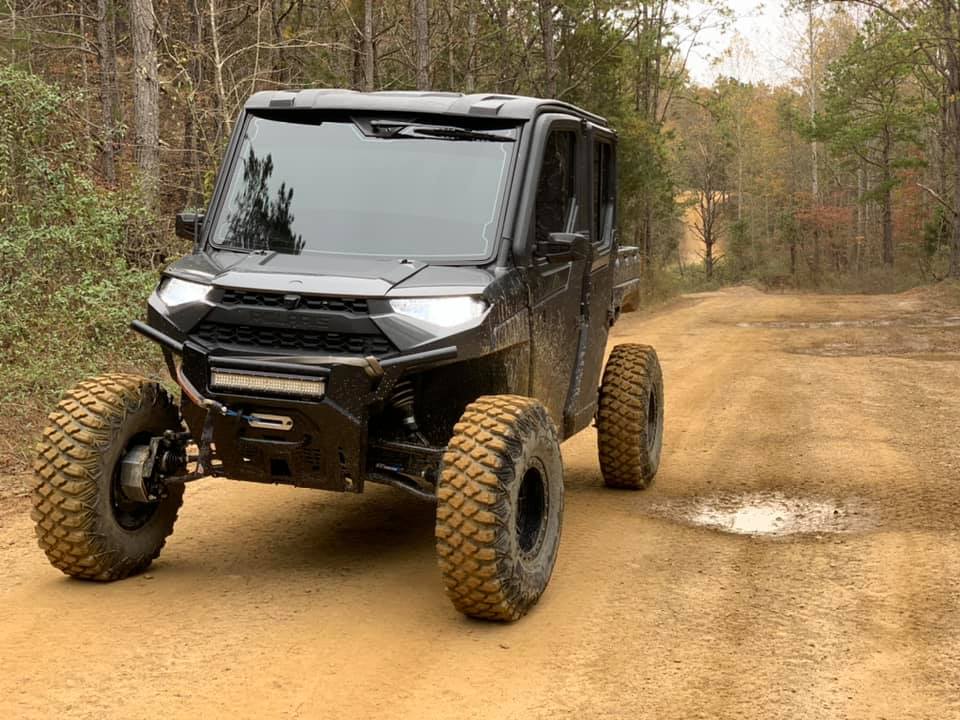 The Polaris Ranger dimensions in the width direction play a vital role in the stability of your machine. If the vehicle is too narrow, it'll be tippy and top heavy. And with the addition of 1", 1.5", or 2" Polaris Ranger wheel spacers, you can extend the wheelbase of your rig by over four inches if you so choose. But if you live in an area like New Hampshire -- which is replete with trails that have width restrictions of 65 inches -- extending your Polaris Ranger width beyond the length of a 65" gate will reduce the riding areas available to you and your widened machine.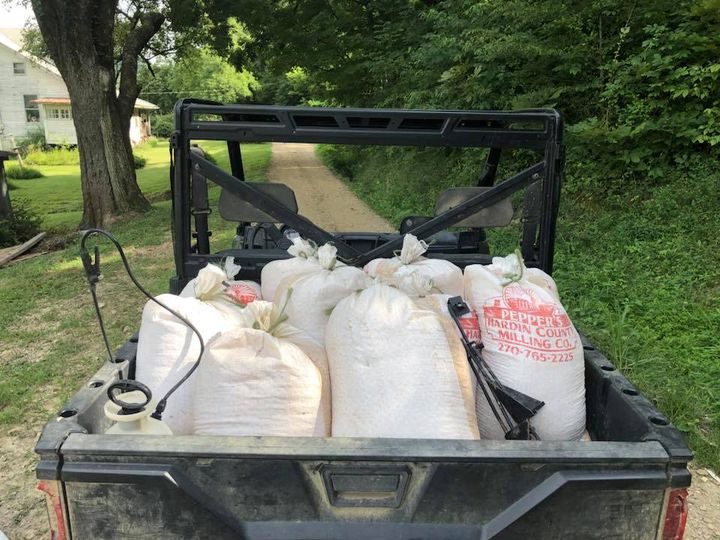 In addition to adhering to the width restrictions of specific trails -- which can range from 50" ATV trails and 60" ORV trails, to side-by-side trail systems with a 72" maximum width -- you should also consider the width of your trailer. If your bike isn't street legal, you'll have to transport it from place to place. But if it's too wide to fit on your flatbed trailer, you've got yourself a problem. Sure, you could always just buy a bigger trailer, but you might not have to if you conduct the proper due diligence before modifying the width of your Polaris Ranger.
Polaris Ranger Dimensions: Length
The bigger your Polaris Ranger is in the length direction, the more carrying capacity it will have. Be it passenger capacity with a 4-door Polaris Ranger Crew, or bed capacity with a Polaris Ranger equipped with a bed extender or hitch-mounted rack, you can only stack so much in the upward direction before you start to diminish the stability of your UTV. So for those who need as much room as possible, a 152-inch long Polaris Ranger Crew 1000, a 154-inch long Polaris Ranger Crew XP 1000 EPS High Lifter, or a 146-inch long Polaris Ranger Crew 570-6 might be the best option.
Carrying capacity alone, however, isn't the only factor to consider when comparing the lengths of different Polaris Ranger UTV models. The turning radius of the vehicle is also important. Be it when working in confined spaces, trail riding, or maneuvering around obstacles in the field, having a sharp turning radius comes in handy. On windy roads and technical trails, you don't want a long machine that turns like a school bus. But at the same time, you don't want to remove the bump stops / steering stops on your rack either (if you have them installed), lest you make it more likely for an axle shaft to pop out or a CV joint to become damaged.
Closing Remarks On Polaris Ranger Dimensions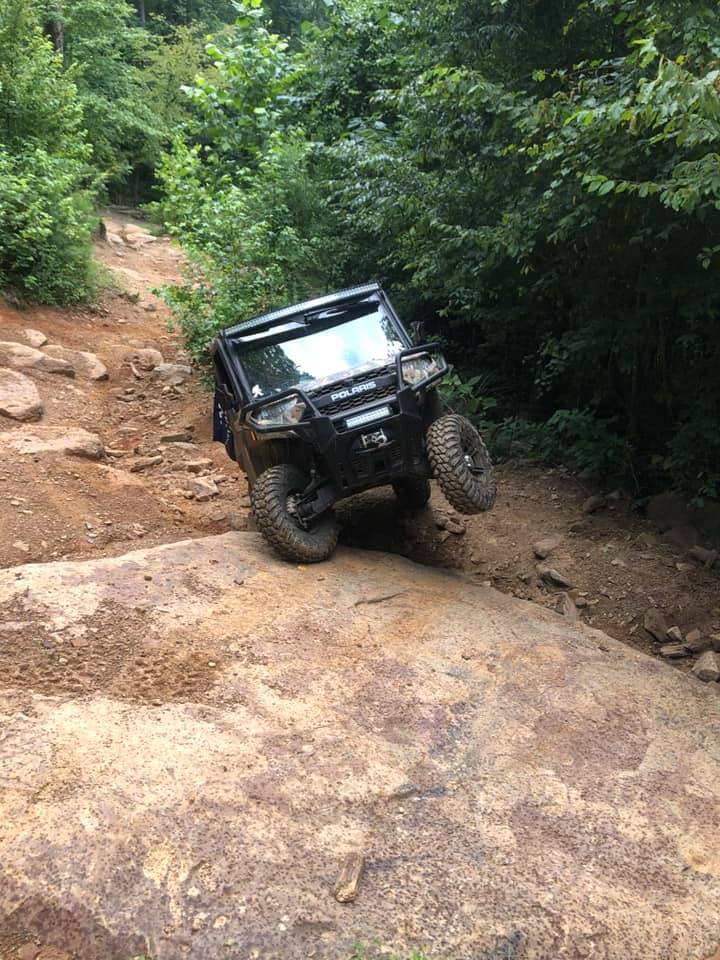 There are always pros and cons to being either big or small; and the same goes for being medium-sized. You'll never be able to do it all in your Ranger, so making sure that your vehicle is optimized for your intended uses, capabilities, and destinations is about all you can do to ensure the success of any given ride. Generally, trail riders like smaller and more nimble machines, while those who use their side-by-sides for farm work prefer big and powerful side-by-sides with the highest towing and hauling capabilities possible. While things like trail width limits and short-roofed enclosed trailers might force you to get a suitably-sized machine to fit within these parameters, there are usually workarounds that you can utilize to adjust the height, weight, length, and width of your Polaris Ranger!