Polaris Ranger Ice Fishing Accessories: How To Use Your Polaris Ranger When Ice Fishing
Jan 14th 2021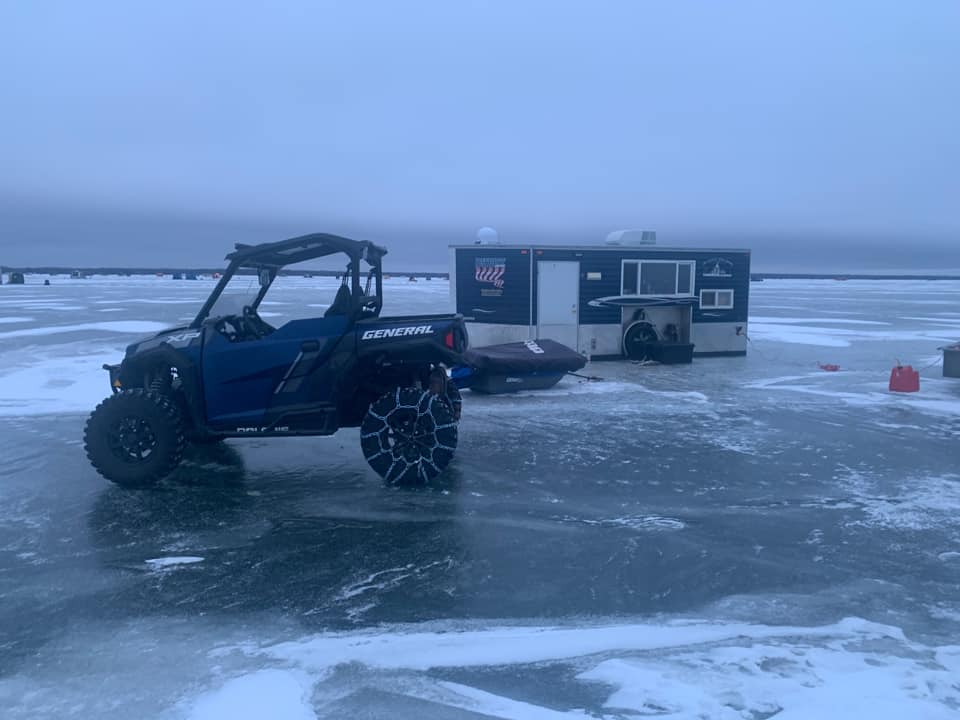 There are many things you can do with the Polaris Ranger, from hunting and soil preparation to exploring off road and trail riding. A common activity that many cold-weather Ranger owners participate in is ice fishing. And whether it's a Polaris Ranger heater to keep you warm en route to the lake, or a Polaris Ranger hitch receiver and tow ball to help you pull your ice fishing shanty, with the right Polaris Ranger ice fishing accessories, you're almost guaranteed to have a successful day angling at the lake!
Staying Safe Ice Fishing With The Polaris Ranger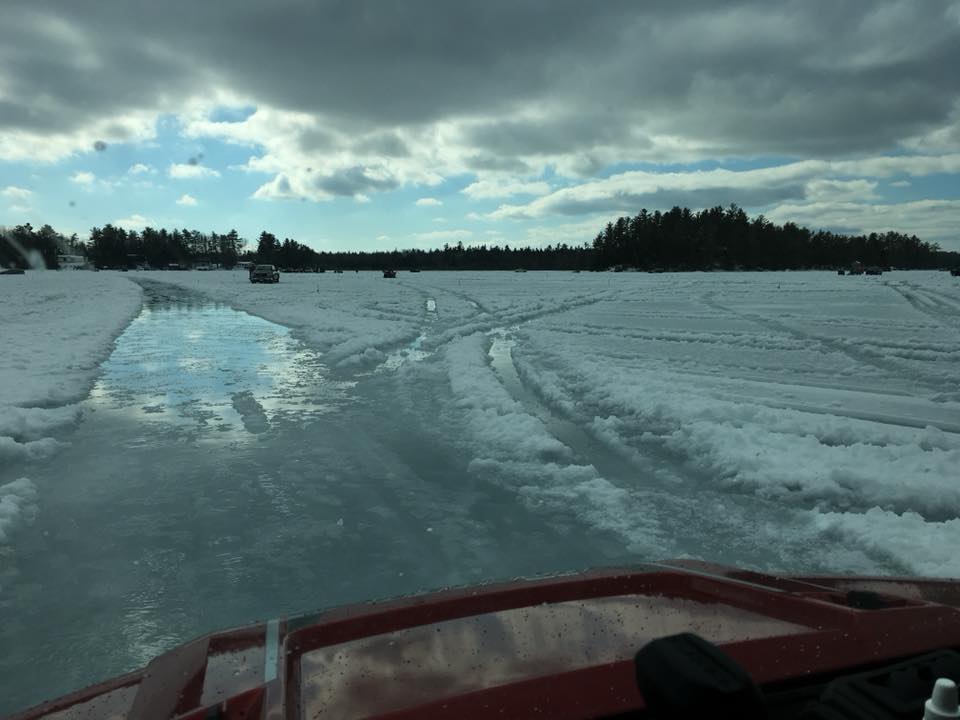 You could have all the best Polaris Ranger ice fishing accessories from ice anchors to augers, but if you ride on thin ice, you're putting your life as well as the lives of your passengers at jeopardy. Accidents on the ice can and do happen, and if you don't know what you're doing, you should definitely learn from experienced UTV ice fishermen and fisherwomen. Although 5-6 inches of clean ice -- or 8-10 inches of cloudy / slushy ice -- should be sufficient to hold the Polaris Ranger, you should always consult a certified ice thickness chart before riding your side-by-side over a frozen lake.
The Polaris Ranger NorthStar edition weighs around 2,100 pounds, so according to the charts, you should measure an ice thickness of at least 8 inches before driving on it. The United States Department of Natural Resources advises against riding a snowmobile on lakes with less than 5 inches of frozen ice, and recommends not to drive passenger cars on lakes or ponds with less than 8-12 inches of frozen ice. Some riders still don't risk riding on unexplored areas, choosing instead to walk and carry / drag their gear rather than risk driving there Polaris Rangers or Polaris Generals over ice.
In some areas, road graders run three machines abreast on ice when plowing lake roads, so you'll likely be safe if you follow their tracks. Besides, how are you supposed to move your fish houses out and over the ice without the use of a side-by-side or pickup truck? Add some Polaris Ranger tire chains or Polaris Ranger tracks to the mix and you should be good to go on the ice and snow!
Helping Your Ice-Fishing Ranger Start In Sub-Zero Temperatures
When you've been posted up on the lake since early dawn, the last thing you want is to be unable to start your machine due to cold weather. The Polaris Ranger battery you use could be adversely affected by low temperatures, and might sometimes be unable to turn over the engine when temps dip too low. So if you're worried about frigid weather affecting your machine's electrical and ignition systems, there are a few tricks, part replacements, and Polaris Ranger ice fishing accessories you can use to help your rig start up every time after sitting in the cold.
As electricity is required to start the Polaris Ranger, you never want to let the battery die. And if your vehicle struggles to fire up when it's cold, upgrading the electrical system is a good place to start. Putting a fresh UTV battery into your Ranger is advised, and Polaris Ranger batteries with more CCA & CA will make a world of difference. Alternatively, you can also run a battery tender or lithium Polaris Ranger jump starter to keep your current battery fully charged. And if all else fails, jumper cables can be used if there is another vehicle there to charge up your battery.
In addition to electrical Polaris Ranger upgrades for cold-weather applications, using the right oil and fuel in your rig can also help to optimize it for winter. Full synthetic 0W-40 oils perform great when cold fronts hit, and so does low octane 87 gasoline. So if cold-weather Polaris Ranger oils, fuels, and fluids are available to you, definitely take advantage of them to help you winterize your Polaris Ranger for ice fishing!
Must-Have Polaris Ranger Ice Fishing Accessories
While things like pull-behind ice fishing huts, portable ice fishing shanties, and specialized ice fishing Rangers with holes cut in the floorboards can and do help when you're out on the lake, big-ticket items and machine alterations like these are by no means necessary to go ice fishing. Things like ice augers, however, are pretty much compulsory. And for those, you can't go wrong with a side-by-side auger mount like the no-drill Polaris Ranger auger mount by Minn-Dakota Industries. If you have an electric auger, you might need a good power pack to keep its battery charged. And although Boost Box battery chargers are handy, you'll be better off with a cluster of deep cycle batteries and a small inverter.
For anglers who want to up their game, ice fishing sonar electronics like the Humminbird Helix 5 fish finder with preloaded lake maps by Vexilar can help you increase your catch significantly. In addition to specialized ice fishing accessories for the Polaris Ranger, you're also going to want general cold-weather accessories like a heater, tire chains, and a cab enclosure. But regardless of whether you fish through a hole that you cut in the floor of your Polaris Ranger 1000, or walk out onto the lake pulling a sled full of ice fishing gear, get the stuff you need and find all the best Polaris Ranger ice fishing accessories for a comfortable and fruitful angling experience at Everything Polaris Ranger!