​An In-depth Look at Polaris Ranger Tracks
Oct 19th 2022
There are few things funner than blazing trails over fresh powder in a tracked-out Polaris Ranger. And if you like to go ice fishing, a Polaris Rangers on tracks makes for the perfect transportation method to and from the lake with an ice hut / shanty in tow. But in addition to being awesome for wintertime recreation, Polaris Ranger snow tracks and all-terrain tracks also come in handy for riders who use their machines to move snow.
Regardless of whether you're on the hunt for some all-season Polaris Ranger tracks to creep across bogs, swamps, and muskeg, or a set of Polaris Ranger snow tracks that are longer and wider for extra flotation in deep powder, here is our Polaris Ranger track review as well as other important things you need to know about Polaris Ranger tracks, mounting Polaris Ranger tracks, and the Polaris Ranger track install process!
Polaris Ranger Track Review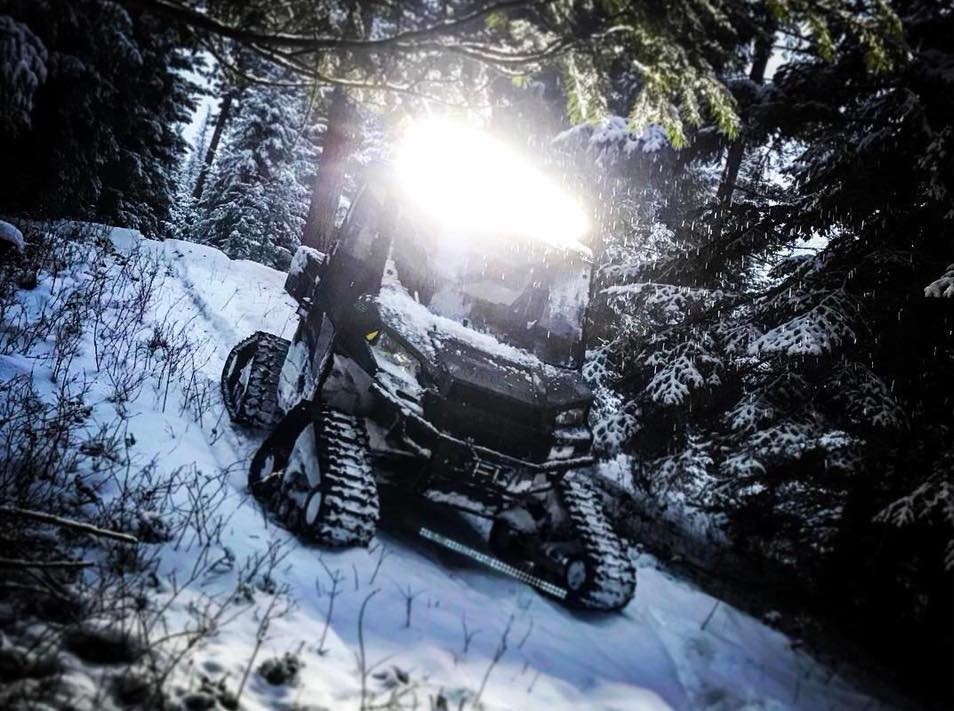 There are various brands of UTV track systems out there, and Polaris itself sells OEM track kits for the Polaris Ranger lineup as well. While Mattracks can work on the Polaris Ranger with the right mounting kit, and Duratrack Polaris Ranger tracks aren't awful either, the top contenders for makers of the best Polaris Ranger tracks are Polaris and Camso (aka Camoplast).
OEM Polaris Ranger tracks weigh more than the aftermarket Polaris Ranger tracks by Camso. On top of that, they're also more difficult to service / maintain. The bearings within the bogies that move the tracks forward and backward are often the first things to wear out, regardless of the brand. So being able to easily replace those is convenient. With the Polaris tracks, however, you need to replace the entire idler wheels, as you can't just swap in new bearings.
Now OEM Polaris Ranger tracks aren't terrible, and we've seen riders put hundreds of miles on them over several-year spans of plowing snow and riding hard in the backcountry. But one thing is for sure, and that is the drive cogs on factory Polaris Ranger tracks are thinner than those used in Camso tracks. Break one of these in the middle of no-man's land, and you'll be begging for someone to be within range of your VHF / UHF radio to come save you!
Fundamentally, Polaris is a UTV company, while Camso is first and foremost a track company. They've got decades of experience under their belt, and have upgraded their systems continually since day one. Compare the Camso tracks of 2015 to the Camso tracks of 2021 with wider bogie wheels, and you'll immediately notice a night-and-day difference between the two!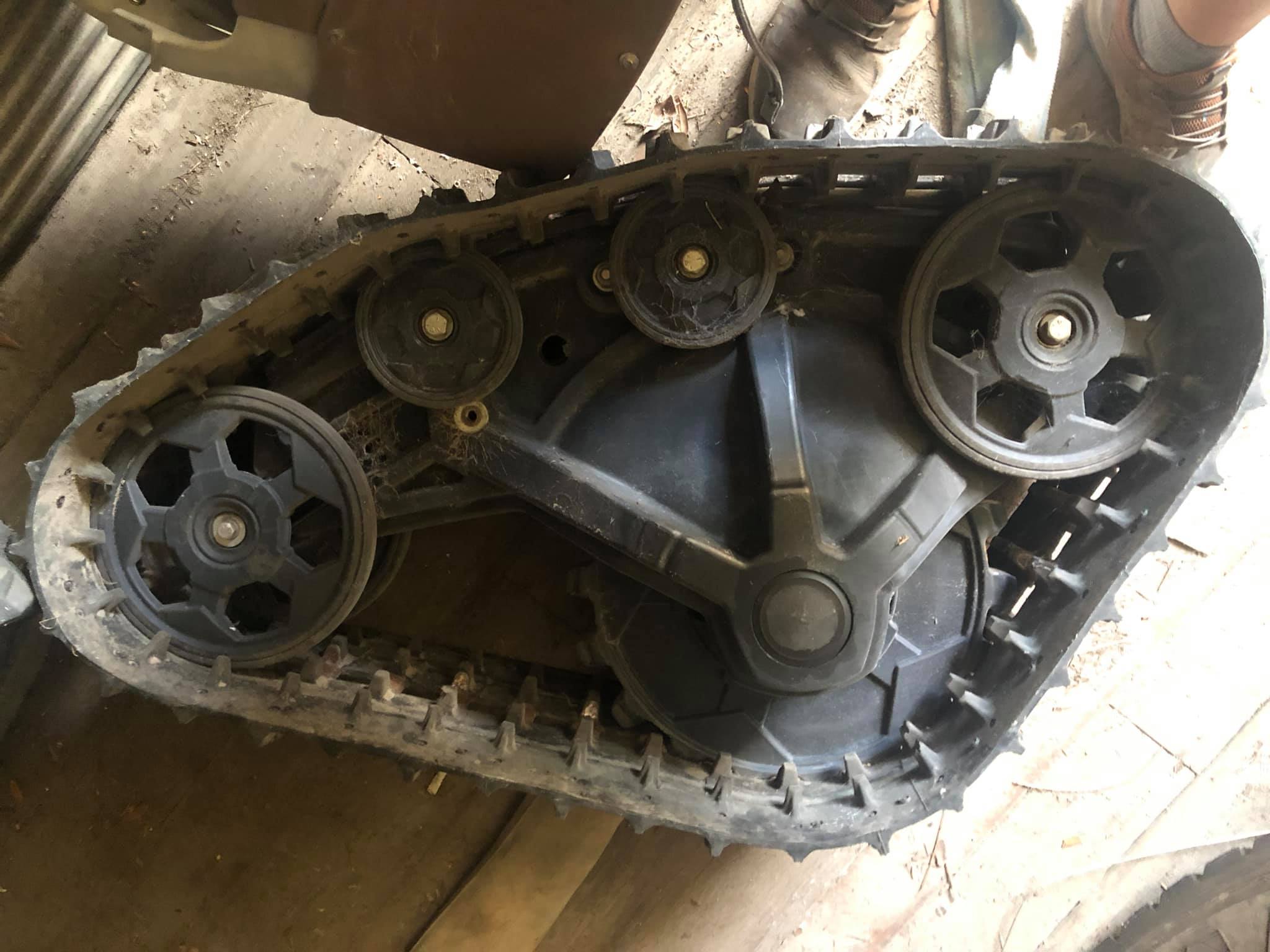 One alleged caveat to aftermarket Polaris Ranger track kits is that they will void your extended warranty. This, however, goes against the Federal Magnuson Moss Warranty Act, which states that dealers have to have unequivocal proof that the tracks caused the problem -- and this all has to be it in writing as well. Polaris Ranger dealerships will also claim that you have to let them change your oil, and that you have to use factory oil or else they won't warranty your machine. Dealers have been stung before by Polaris for making such statements in the past, and Polaris is quick to correct them once they're aware. And if you're still skeptical, simply remove the tracks and re-install the stock tires before going in for any warranty work.
For an all-around great track system that's a Jack of all trades but a master of none, Camso's Tatou 4S setup is what you're after. Between gearing, reliability, and mounting, it cannot be beat! Better systems can be found for particular types of terrain, but none are as versatile as Tatou 4S tracks!
How Fast Can You Drive A Polaris Ranger With Tracks?
The top speed of a Polaris Ranger on tracks varies based on factors such as the track brand used and the engine displacement of the specific Polaris Ranger model in question. In general, however, and in ideal conditions, you can get around 40 miles per hour in a Polaris Ranger on tracks! In deep snow, though, don't expect to go above 20MPH.
Can You Run Tracks On A Lifted Polaris Ranger?
The tracks themselves will provide you with extra ground clearance, but if your Ranger has a 2", 3", or 4" lift kit installed, can you still install tracks on it? Short answer: Yes! Most tracks bolt up just like the standard wheels do, with an additional bracket that clamps onto the lower a-arm to prevent the tracks from rotating backwards.
How Big Is A Polaris Ranger On Tracks?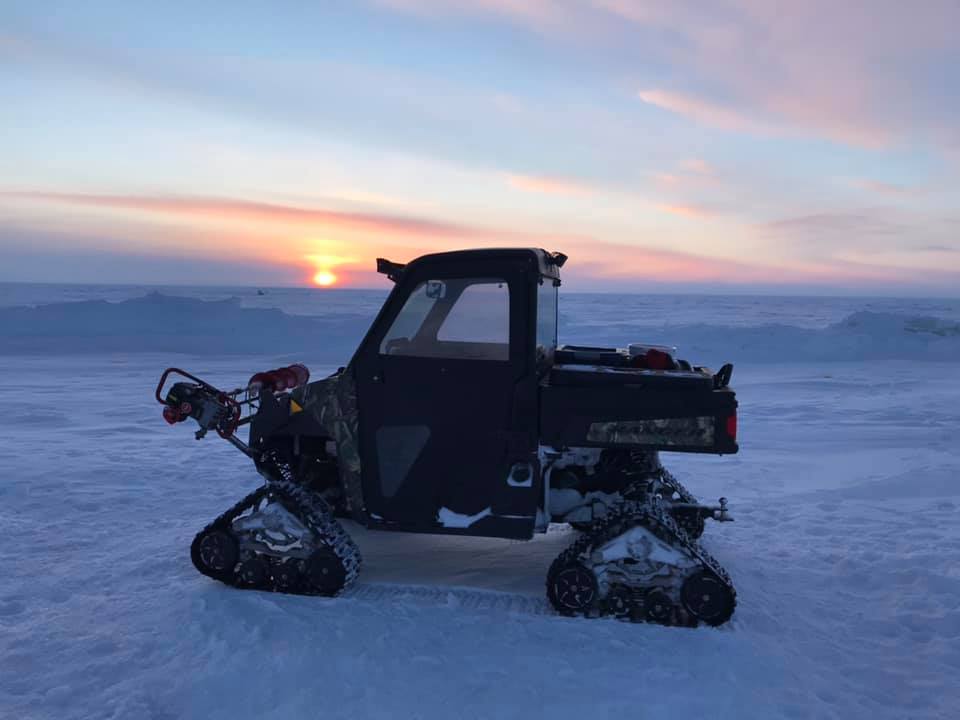 The Polaris Ranger 1000 is just a hair under 72 inches wide with tracks installed, and right around 12 feet long. The Polaris Ranger Crew is obviously longer (at around 14'6" long), and the widths will vary depending on whether your rig is a Mid-Size Ranger or a Full-Size Ranger. As far as height goes, tracks will add about 6 inches. So if you use an enclosed trailer or have a low garage as well as a roof rack on your buggy, keep this in mind before purchasing Polaris Ranger tracks!
Other Useful Upgrades For Use With Polaris Ranger Tracks
ECU Programmers:
One thing to note is that Polaris Ranger tracks do affect the vehicle's MPH and odometer readings. They reduce the gearing by 40%, so your actual mileage is 40% less than the number calculated by your odometer. To avoid racking up miles and having speed metrics that are off, plug-and-play speedometer correction devices (Speedo Healers) like the ones by Gilomen Innovations can be installed so that your ECU calculates the correct mileage / MPH.
Anti-Rotational Brackets:
If you plan on being aggressive behind the wheel with tracks installed on your Ranger, products like the TraxBrax mounting brackets are solid upgrades to the standard anti-rotational brackets -- which are known to snap in extreme conditions.
Intakes:
With the XP editions of the Polaris Ranger, the air intakes are located under the hood, which is good for UTVs on tracks. But for those who own the Polaris Ranger 1000 Premium, where the intakes are placed at the rear side of the cab, it doesn't take long for snow dust to plug them off. A quick fix for this is to disconnect the intakes before they leave the cab so that air can still get sucked in, even if the outside section gets filled with snow. UTV snorkel kits can also help with this.
Belt Temp Gauges:
In addition to relocating the intakes inside or above the cabin, you can also install a belt temperature gauge and bring a few spares along in case belt damage occurs in the field. This isn't absolutely necessary, but it is helpful for those who run their tracked-out rigs hard for long periods of time. Plus, if you've got an aftermarket clutch installed, your belt could be especially vulnerable to overheating, fraying, or snapping outright.
Final Tips For Riding With / Operating Polaris Ranger Tracks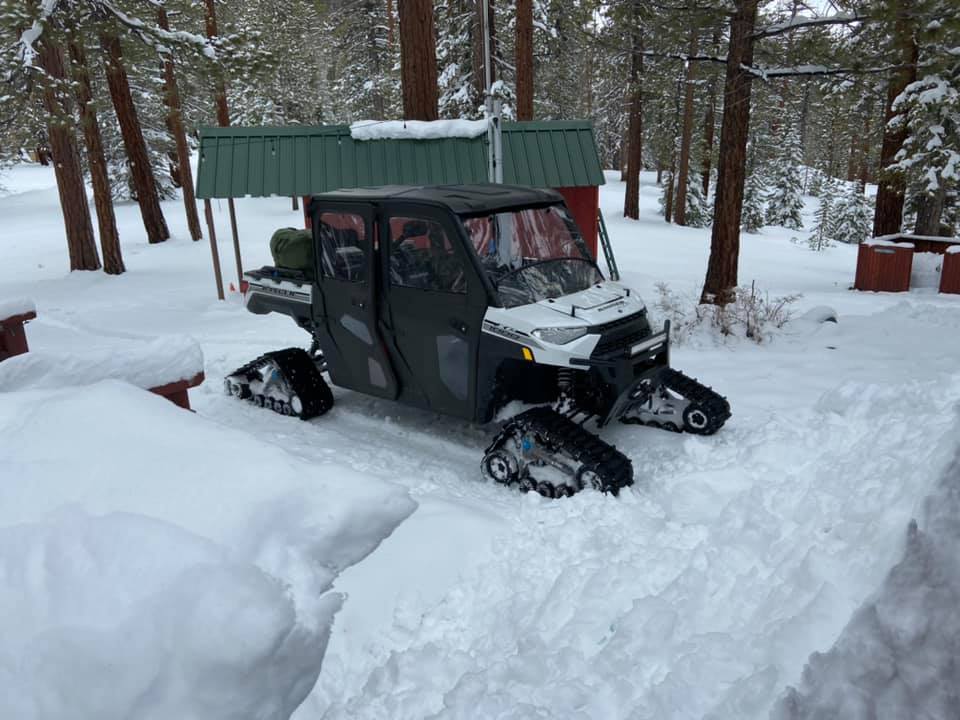 As you might expect, your snow tracks can get iced up while the vehicle is sitting idle, so breaking all that off by starting in low range before moving to high is a smart thing to do. It's also smart to have a shovel at the ready, because even the best snow machines can get stuck if the powder is deep enough!
Put 'em on, put it high, and put the pedal to the floor! You're sure to enjoy every second of every ride with Polaris Ranger tracks installed!