​Clamps, Brackets, Fasteners, Oh My! A Complete Rundown Of Polaris Ranger Mounting Accessories
Nov 30th 2021
Every aftermarket Polaris Ranger, Polaris Ranger Crew, and Polaris General accessory requires mounting hardware in some form or another. Even removable Polaris Ranger accessories like portable handheld radios, off-road coolers, and lightweight tool boxes should be clipped / strapped into place at the very least, and securely mounted with the proper clamps, brackets, and fasteners when possible. Some aftermarket Polaris Ranger accessories bolt directly onto the frame, chassis, or cage of the vehicle, while others rely on things like clamps, pop-rivets, and zip-ties. But regardless of whether you're adding convenience to your setup with Polaris Ranger tool mounts and mounts for things like guns, chainsaws, and ice augers, or expanding your bike's functionality with things like Polaris Ranger plow mounts, Polaris Ranger winch mounts, and Polaris Ranger light bar mounts, here is a complete rundown of the top Polaris Ranger mounting products and accessory mounts!
Most Popular Mounting Accessories For The Polaris Ranger
Name a product and you'll almost certainly be able to find a mount for it. Not every rider, however, is going to require things like fresh air pumper mounts, headset hangers, or on-dash GPS holders. What are in high demand though, are the following:
Polaris Ranger Winch Mounts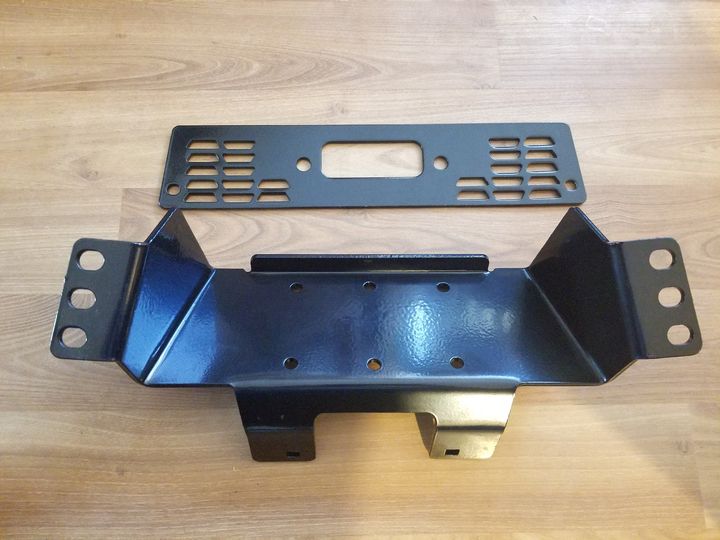 There are several types of Polaris Ranger winch mounts out there, from bumper winch mounts and hitch winch mounts to headache rack winch mounts and in-bed winch mounts. If you're wanting an easier way to drag game up and into the bed after a successful day hunting, the latter styles of Polaris Ranger winch mounts are ideal. If you're in need of a Polaris Ranger winch for self-recovery purposes, a rear winch mount is the best choice. But for both convenience and ease of use, you can't go wrong with a front-mounted Polaris Ranger winch that is positioned higher up so that it's easy to access in deep water / mud.
Polaris Ranger Spare Tire Mounts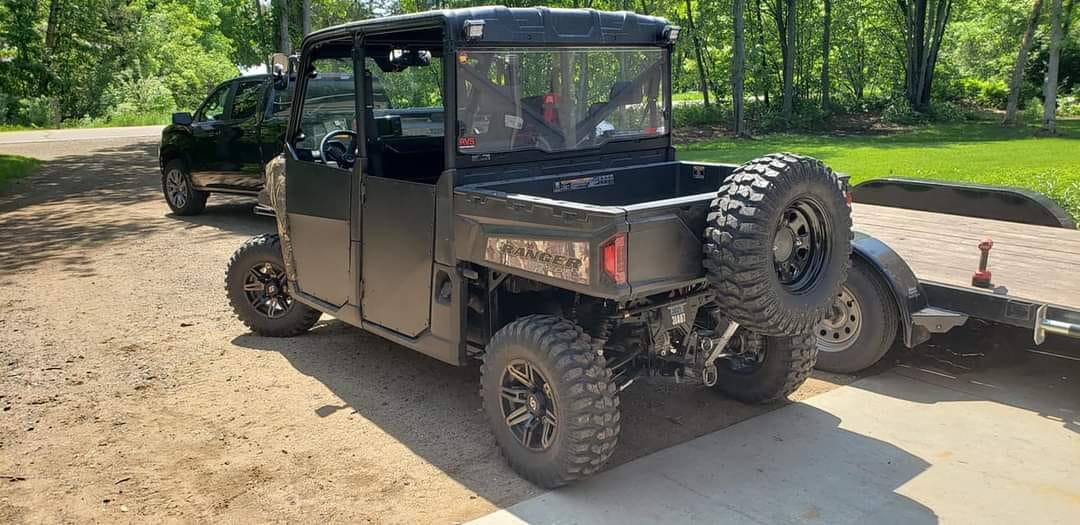 In all but the most streamlined of processes, redundancy is critical. And the best way to build redundancies into your off-road setup is through the use of spare parts and spare part mounts. You can find Polaris Ranger axle mounts to hold spare axles on the exterior section of your machine's roll cage, but axles are less susceptible to damage than the vehicle's tires and wheels. While it does make sense to bring patch kits, tire sealant, sidewall slugs, and replacement lug nuts, there are countless instances when a full-blown tire / rim replacement will be required in the field. So instead of having to pull your rig back to safety like a rickshaw driver, why not prepare yourself for any outcome with a Polaris Ranger spare tire mount, spare tire carrier, or spare tire holder?
Polaris Ranger Light Bar Mounts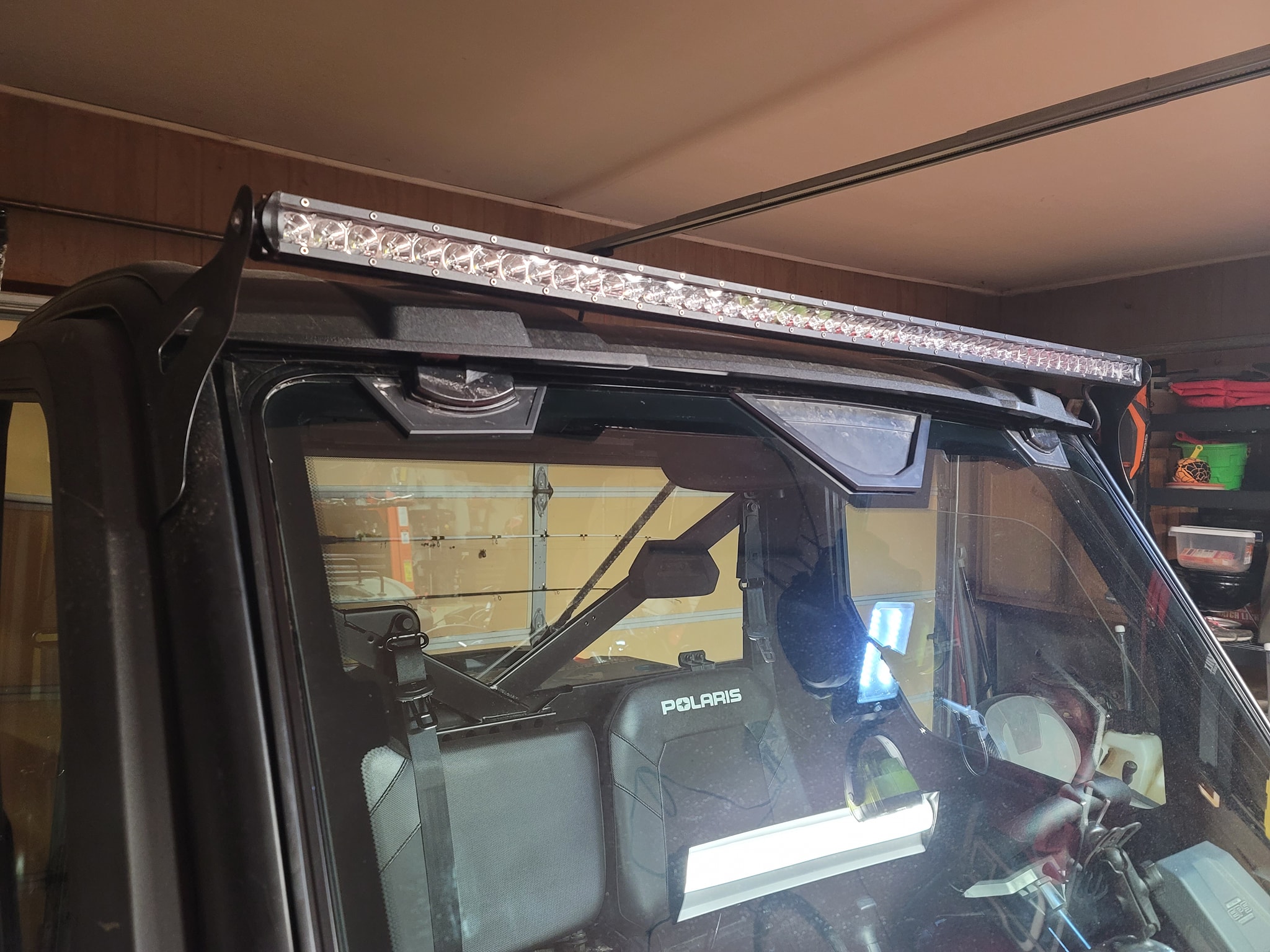 Most light bar kits for the Polaris Ranger include the requisite mounting hardware / light bar brackets to attach the product to your vehicle's roof, bumper, or roll cage. But if you're running a roof-mounted light bar in conjunction with a folding windshield, you might require some aftermarket light bar mounting brackets like the 50" LED Light Brackets by EMP or the universal Polaris Ranger Light Bar Brackets by SuperATV.
In addition to bolt-on roof brackets for both straight light bars and curved light bars, you can also get tube-clamping light bar end mounts and extended light bar end mounts for either 8mm (5/16") or 10mm (3/8") roll bars. In terms of adjustability, the Polaris Ranger LED Light Mounting Clamps by Rough Country are the absolute cream of the crop. Because they're so versatile, you can use Rough Country's tube clamps to mount lights on anything from bumpers and roof racks to bed rails and cargo baskets.
Polaris Ranger Snow Plow Mounts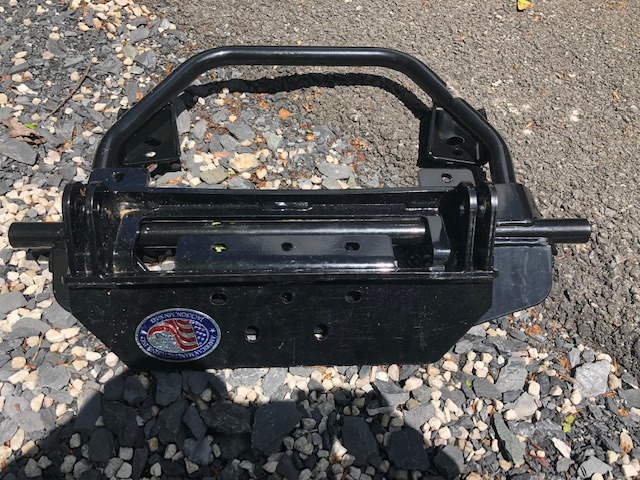 While it might be possible to mix and match plow blades, plow mounts, and push tubes from various Polaris Ranger plow makers to end up with a fully-functional Polaris Ranger snow plow system, it's much easier to simply buy a complete Polaris Ranger snow plow kit from the get-go. Should things get gnarly and you end up bending your plow mount, it is sometimes possible to exchange old plow mounts with replacement Polaris Ranger snow plow mounts -- like the ones by Kolpin. In most cases, though, you'll want a brand-specific plow mount made by the same company that manufactured your plow blade and push tube.
Polaris Ranger License Plate Mounts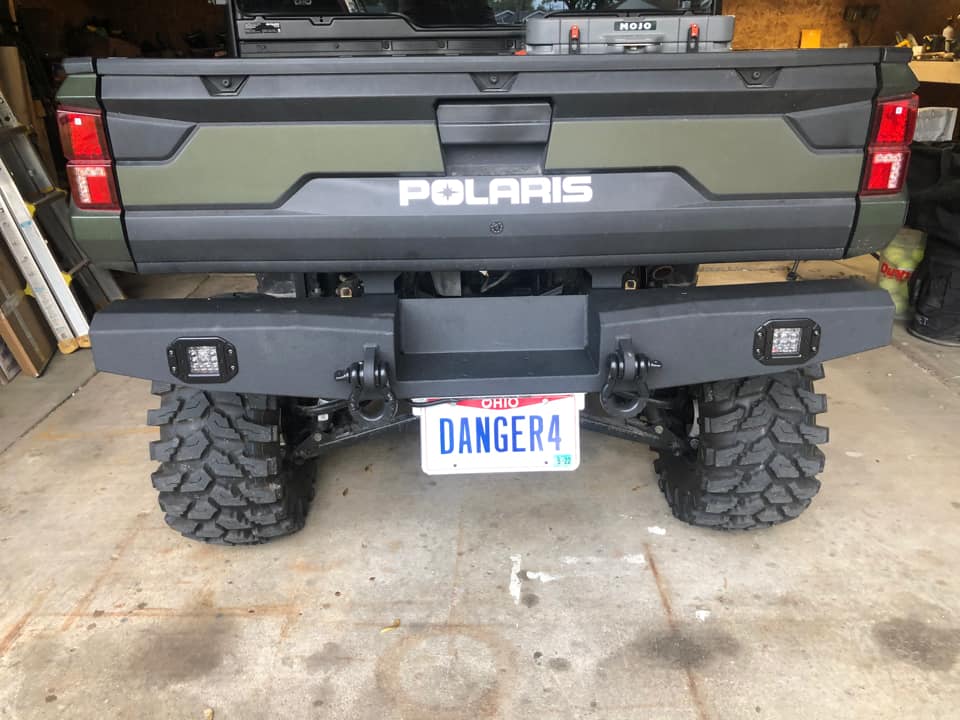 Be it a Polaris Ranger number plate like the ones by RT Pro, a standard Polaris Ranger license plate bracket, or a lighted Polaris Ranger license plate holder like the ones by SuperATV, if you ride on-road with your off-road rig, you'll need to get it registered and display your state-issued license plate at all times -- among other things. Homemade Polaris Ranger license plate mounts can be sketchy to say the least, which is why experienced riders trust their license plates with products by firms like Custom Dynamics, Axia Alloys, and Klock Works.
Polaris Ranger Flag Mounts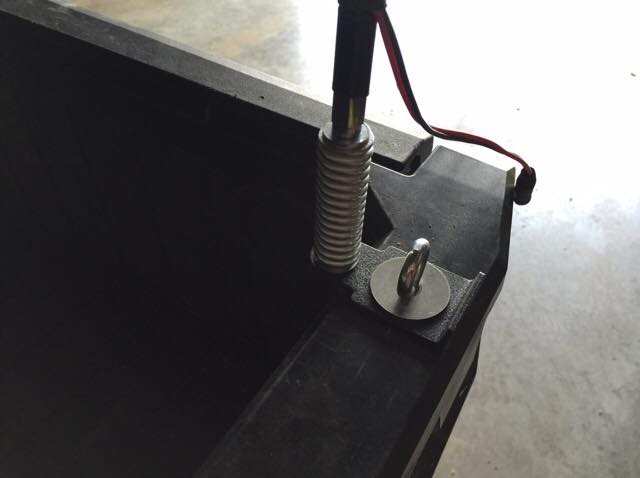 In addition to running safety flags that help others see / notice your vehicle on uneven terrain, you might also want to run a state flag, a flag from your alma mater, or the timeless American flag on your bike; and the best way to do this is with the right Polaris Ranger flag mounts! The off-road firm ModQuad makes standard Polaris Ranger flag mounts, folding Polaris Ranger flag mounts, and flag mounts for the Pro-Fit cage, while firms like Moose, ATV TEK, and Axia Alloys also offer flag mounts / whip light mounts for the Polaris Ranger.
Polaris Ranger Gun Mounts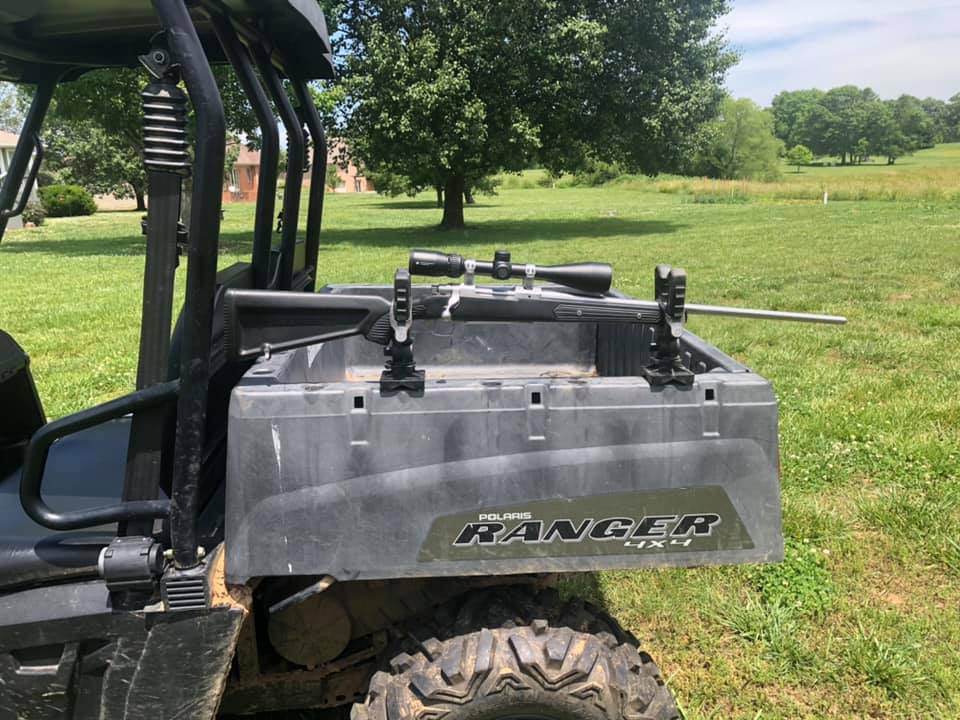 From overhead gun mounts to vertical in-cab gun mounts, there's more than one way to skin a cat when it comes to the safe and secure transport of weaponry in the Polaris Ranger. Under-roof gun racks, gun grips, and gun boot mounts are great for shotguns and rifles, while on-seat holsters or in-dash handgun mounts are good for glocks, revolvers, and pistols. Whatever kind of firepower you're packing, exercise your second amendment in style with the right Polaris Ranger gun mount!
Polaris Ranger Phone / Tablet Mounts
Prevent your phone, camera, or tablet from sliding around by utilizing device mounts like the X-Grip Ram Mount By AJK Offroad, the Adjustable Smartphone Mount by Axia Alloys, or the phone / camera / GoPro mount by Hornet Outdoors. Be it for capturing video footage, navigating with off-line map apps, or playing music, there are many uses for phones and tablets in the field. So make sure to get yourself a Polaris Ranger phone mount or a Polaris Ranger tablet mount to both protect your devices and keep them near by for easy use.
Polaris Ranger Ice Auger Mounts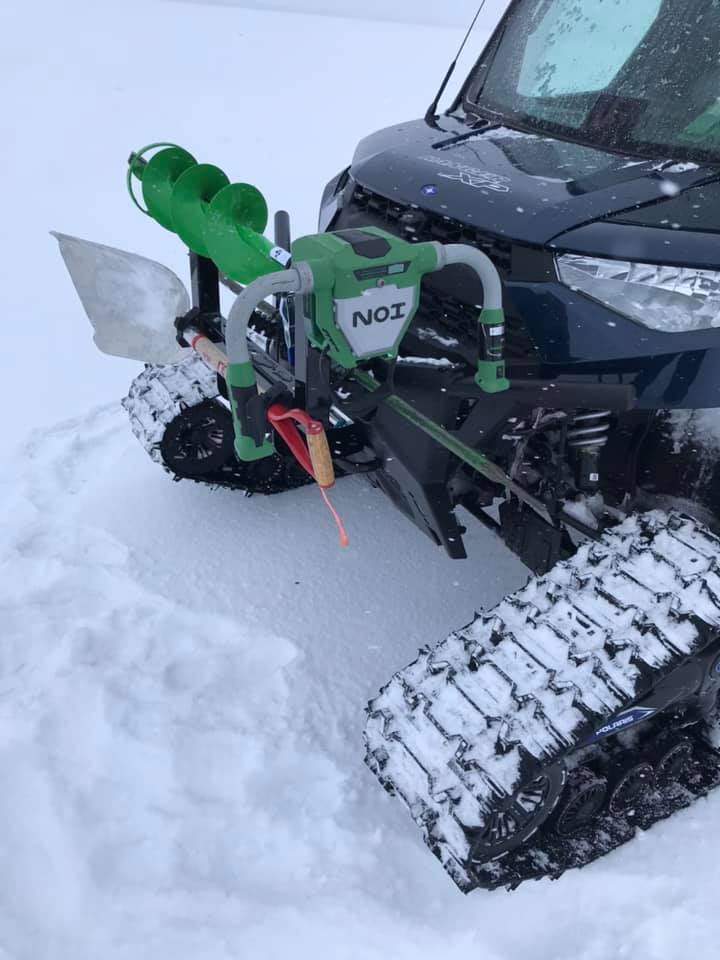 Those who ice fish during winter will often use their Rangers to pull shanties or haul pop-up ice fishing huts. But with Kolpin's Stronghold AutoLatch Lock & Ride ice auger mount coupled with its Stronghold Ice Rod Boot, you can transport your ice fishing auger with ease and efficiency!
Most Common Polaris Ranger Clamps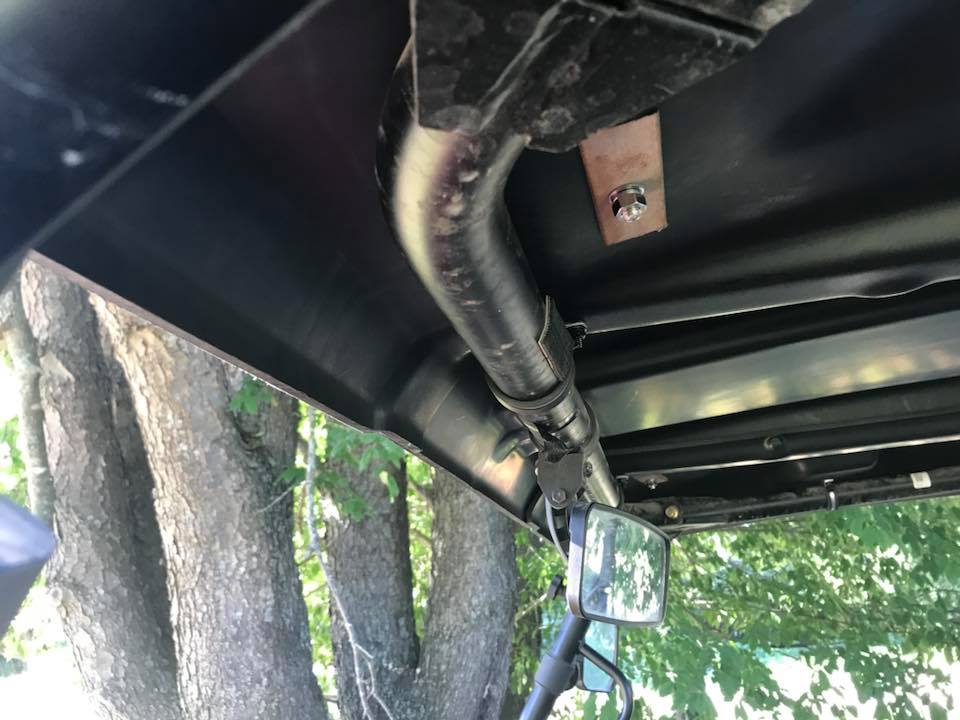 Clamps are used throughout the Polaris Ranger in multitude of applications. Polaris Ranger cage clamps, roll bar clamps, and roll cage clamps are customary when attaching aftermarket accessories like roofs, windshields, and mirrors to the Ranger -- with Polaris Ranger roof clamps, Polaris Ranger lock-and-ride windshield clamps, and Polaris Ranger mirror clamps being used respectively -- while Polaris Ranger CV boot clamps and brake line clamps are installed to keep interior components in place.
In Conclusion
Although they're often overlooked, don't make the same mistake as riders who downplay the importance of Polaris Ranger clamps, brackets, fasteners, and accessory mounts. Even the best of accessories won't perform well without an equally high-quality mount. And because the stakes are so high with regards to Polaris Ranger mounts, it pays to invest in good UTV mounts to avoid bad outcomes!