Chopping the Polaris Ranger Cage: Why And How?
Jan 26th 2020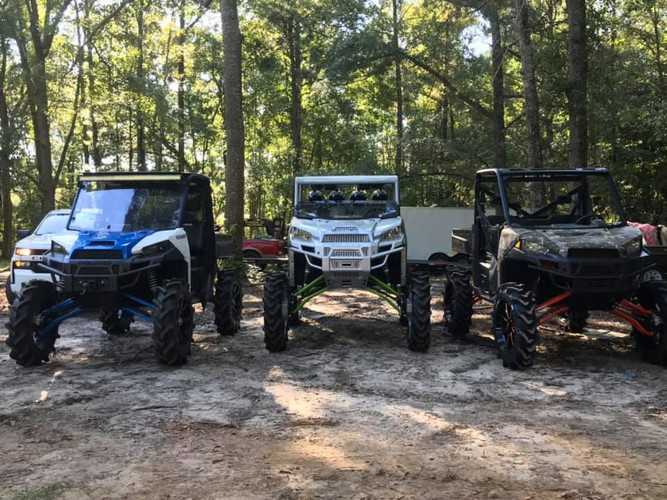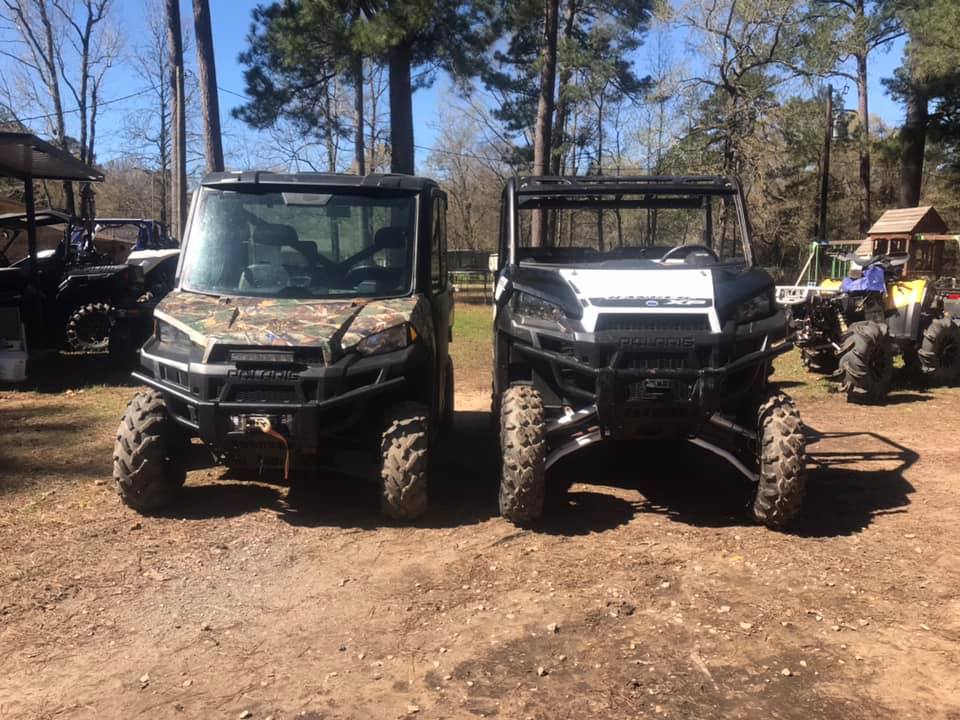 There are many reasons why one might want to conduct a Polaris Ranger cage chop. Clearance in the woods, for instance, can become problematic with a lifted Polaris Ranger rolling on large aftermarket tires. However chopping the cage on your Polaris Ranger can also make it fit into your seven-foot garage, short outbuilding, or enclosed trailer without the need to deflate the tires or pile people in the bed to compress the shocks. Add Polaris Ranger accessories like 4" portals, a 2" bracket lift, or aftermarket suspension parts to your side-by-side and it might just be a little too tall to go fit where you want it to. Whatever the case may be, here are some things to consider before, during, and after chopping the cage of your Polaris Ranger Mid-Size, Polaris Ranger Full-Size, or Polaris Ranger Crew.
Things To Consider Before Chopping Your Polaris Ranger Cage
Although a Polaris Ranger cage chop is not the hardest modification you could make to your UTV, lowering the stock cage does require a few important tools and a bit of know-how. A circular saw, plasma cutter, or similar metal cutting tools can be used to make the requisite cuts in your Polaris Ranger cage, and a welder is also required to put everything back together once the ROPS sections have been removed for the Polaris Ranger cage chop.
Before you do anything, you should also make sure that a Polaris Ranger frame chop is absolutely essential. Although many think that cage chops make the Ranger look way more nasty, lowering your Polaris Ranger cage can make buying accessories more of a pain — especially things like full Polaris Ranger windshields, cab enclosures, and doors. Furthermore, if you're tall, you may want to either go a bit shorter with your chop, or do a seat-base chop in conjunction with your cage chop so you're not knocking your dome all the time when you ride. If you wear Polaris Ranger safety accessories like helmets when riding, a Polaris Ranger cage chop might prohibit the use of such equipment if you don't also lower the seat base.
Mathematically speaking, you can't take any length out in the vertical direction without also lengthening the horizontal bars on the top. You're working with a triangle, which means you can't shorten one side and keep the same angle without compensation on the other side. This only works if the sides of the ROPS are parallel with each other. And not every edition of the Polaris Ranger is built with identical roll cages, so the process of chopping your Polaris Ranger cage might be slightly different depending on which edition and year you own. For example, the 900cc Polaris Rangers are a little different with the braces, and they don't use round tubes for the framing. The rear pillar on the Polaris Ranger 900 is also vertical, which makes a chop job even easier to complete.
Chopping Your Polaris Ranger Cage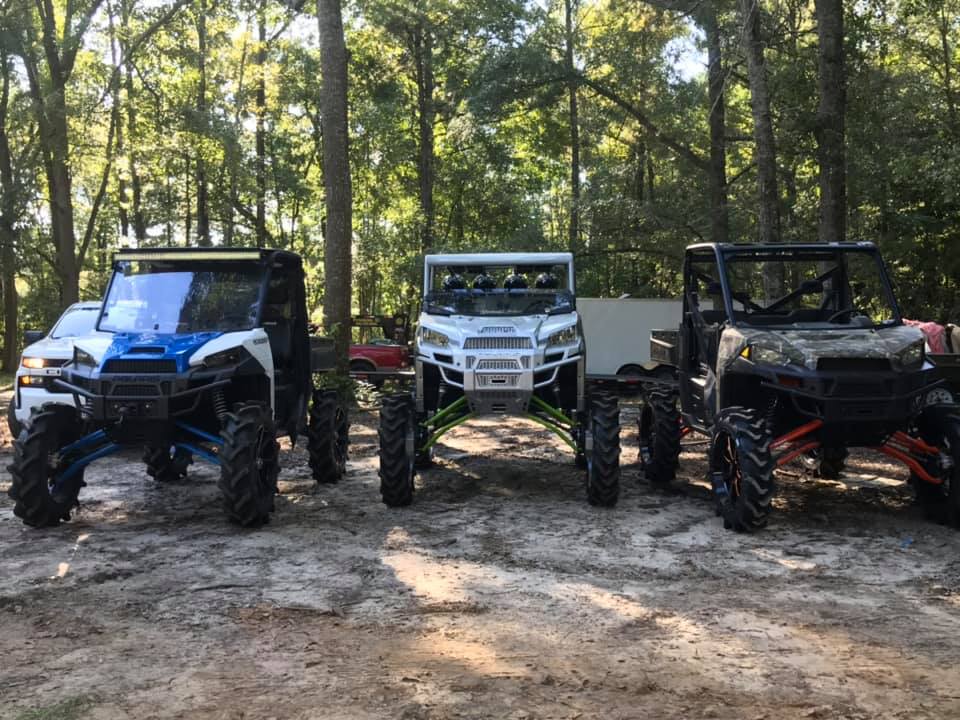 Take care when welding your machine so that you don't fry the throttle position sensor harness, the mass air flow sensor, the crank position sensor, or anything else electronic for that matter. Disconnecting the battery when welding is a must, but even this doesn't necessarily protect all the electronics in your Polaris Ranger from electrical surges during the welding process. In addition to disconnecting the battery, also disconnect the brains of your Polaris Ranger (the main ECU computer box), and try to keep the welding ground as close as possible to where you are welding.
Below is a helpful diagram that you can use when lowering your factory Polaris Ranger cage: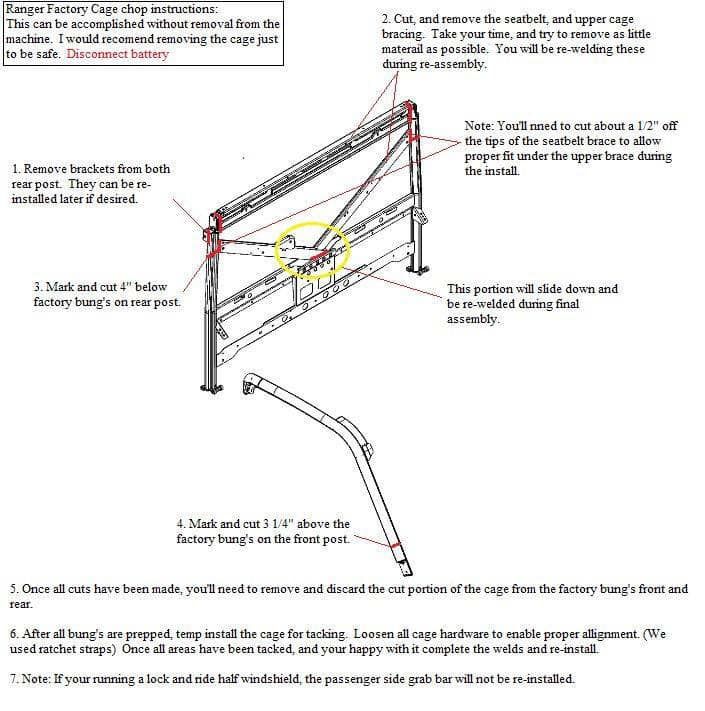 You should chop the front bar of your Polaris Ranger cage on the bottom at the bung, while the middle and back bars should be chopped on the top at the bungs. A good sequence to conduct your Polaris Ranger cage chop is as follows:
Take the cage off.
Make all the requisite cuts.
Bolt the front and back legs back on.
Set the remaining parts back in place.
Tack everything together for stability.
Once it has all been tack welded, you can pull the cage off again to make the final welds.
Some will say that 5 inches is the maximum chop length for a Polaris Ranger cage, but we've personally seen guys with nearly 11 inches of length chopped out of their Polaris Ranger roll cages. While we're not suggesting that this degree of Polaris Ranger cage chop is right for everyone, we are saying that is possible for those who deem it necessary. Around 4-6 inches is the most common length subtracted during a Polaris Ranger cage chop, and if you chop the back end of the cage 4 inches, you can then choose between a 4.5" Polaris Ranger cage chop and a 3" Polaris Ranger cage chop for the front.
You might have to play around a bit and take a little off from end a few times to get what you want. Just note, however, that if you chop more than 5 inches off the rear c-pillars, you will have to add length to the top center sections — which makes running an aftermarket Polaris Ranger roof quite difficult. We'd suggest chopping the back portion of the frame first, and then aligning the front section to meet it so that you can see exactly how much lengths needs to be removed from the front end. Chop small sections at a time and work it out, don't just measure 5 inches, make the cuts, and then realize that you messed up.
Polaris Ranger Seat Chops
For those who are tall or those who drop their cages down to extreme levels, more headroom can be achieved with a Polaris Ranger seat base chop. Although bucket seats can situate your body lower within the cabin, they are by no means comparable to the depths you can achieve with a seat chop.
The process of lowering your Polaris Ranger seats is similar to the Polaris Ranger cage chop process. They do differ slightly, however, due to the plastic trimming and metal framing on stock Polaris Ranger seats. The process is overall pretty cut and dry. You simply nip the tabs off and cut the legs down to your desired length. The plastic on the seats and the under-seat storage tray can either be modified, or completely removed if you're doing a deep Polaris Ranger seat / cage chop.
Closing Thoughts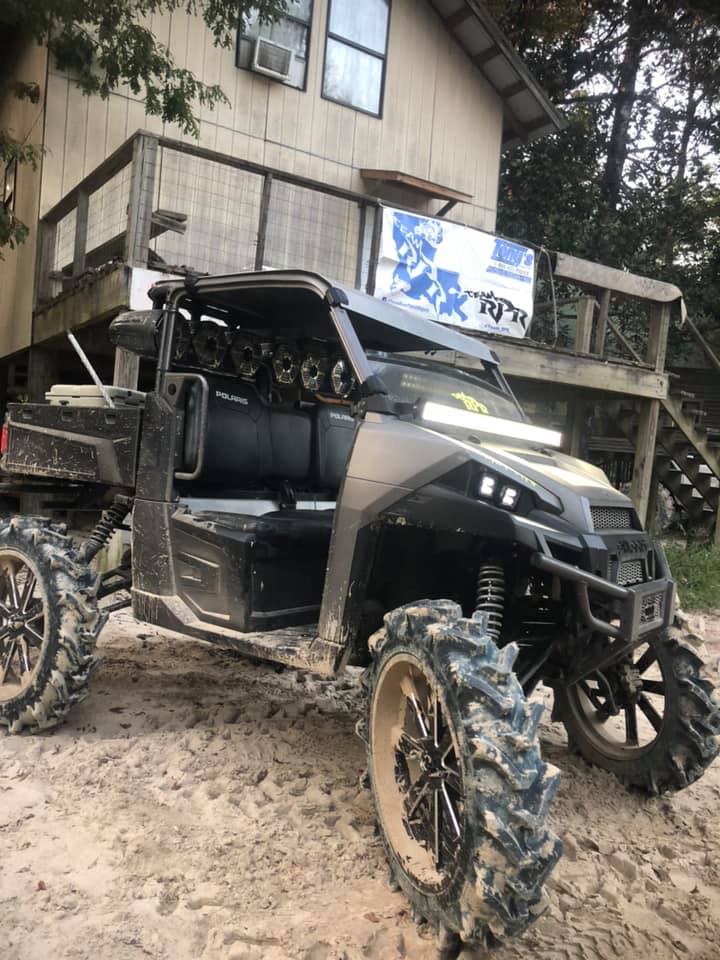 If you've chosen to chop your Polaris Ranger 500 cage to make the vehicle fit inside your enclosed toy hauler, if you're wanting to reduce the hight of your Polaris Ranger 700 for better clearance under trees and other foliage when trail riding, or if you're just wanting your Polaris Ranger 800 to fit inside your garage without having to call your neighbors over to sit in the bed to clear the low celling, a Polaris Ranger cage chop modification is a solid option to consider. You might struggle to find a Polaris Ranger windshield that fits after the cage has been chopped, but your local glass shop can surely cut a panel of glass, plexiglass, or polycarbonate to fit the new cage height.
Some people do Polaris Ranger cage chops for convenience, while others do them purely for the looks. The intent of this article wasn't advocate for Polaris Ranger cage chops, nor was this piece written to discouraging Polaris Ranger cage chops. At the end of the day, it is your machine, so do what you want with it. Just make sure that whatever you do, you do it right! And this means picking up the Polaris Ranger parts and accessories you need from a place like Everything Polaris Ranger!