​What Is The Top Speed Of A Polaris Ranger?
Aug 16th 2021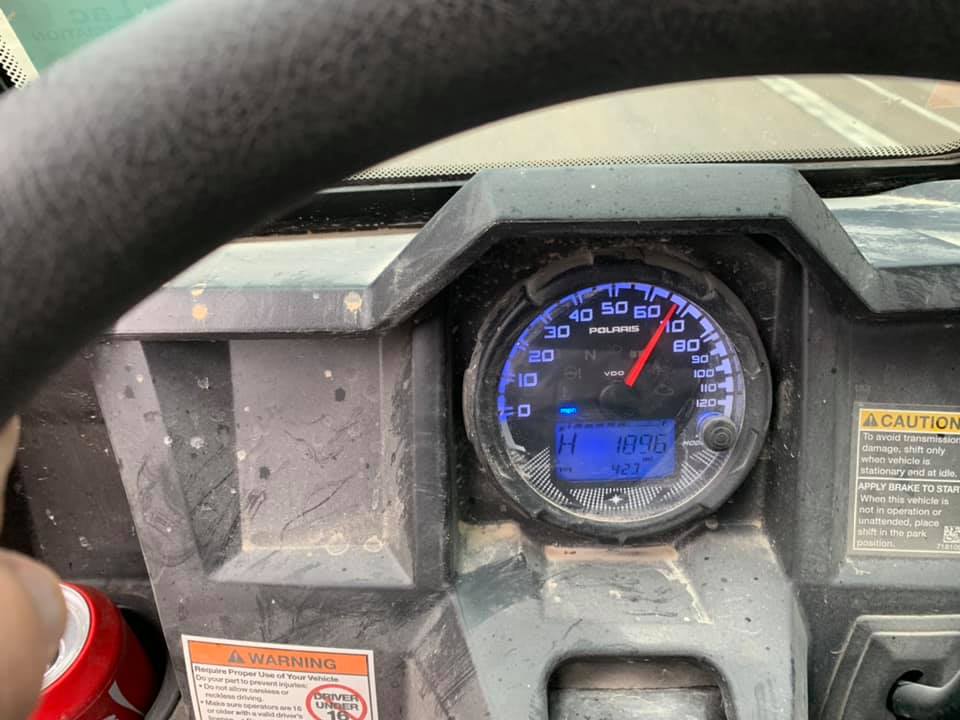 There's a time and a place for slow, measured, and methodical riding. But there's also a time and a place for going all out at full tilt. Not only does traveling full steam ahead in a Polaris Ranger produce an addictive adrenaline rush, but it also allows you to arrive at your destination faster when you're late or in a hurry. While it's true that the Polaris Ranger isn't made to be a race car, it is also not made for boating and floating, yet riders still use it successfully in mud pits, over creek crossings, and through swamps, bogs, and muskegs. Not everyone has the need for speed, but some riders do like to go fast every now and then. Which begs the question, how fast can one go in the Polaris Ranger? And are there specific editions / model years of the Polaris Ranger, Polaris Ranger Mid-Size, and Polaris Ranger Full-Size that are made to go faster than others? We'll answer these questions and more as we begin our investigation into the top speed of the Polaris Ranger side-by-side!
What Is The Top Speed Of The Polaris Ranger 570 Mid-Size?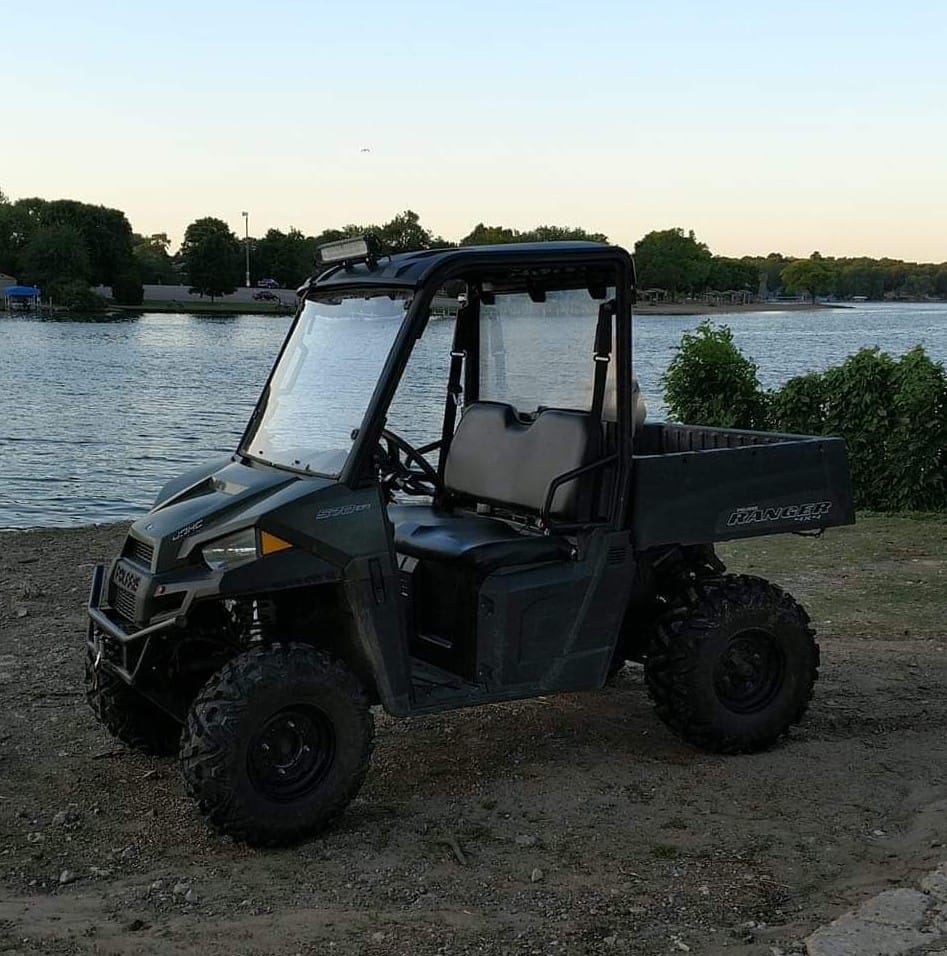 The agility and maneuverability of a Mid-Size Polaris Ranger make it an excellent machine for hunting, trail riding, and farm work. Due to its small engine size though, a 570cc Polaris Ranger lacks the propulsion power to achieve truly breathtaking speeds. Depending on the model year, you can expect to hit 40-50 MPH in a stock Polaris Ranger Mid-Size 570. If, however, you use an aftermarket ECU flash to remove the speed limiter, it becomes possible to move the Ranger Mid-Size 570 to speeds in excess of 60 MPH.
That being said, adding aftermarket accessories like larger tires and a Big Mudder secondary clutch spring can take speed away, making it incredibly difficult (if not impossible) to optimize a UTV like the Polaris Ranger Mid-Size 570 for both deep mud and fast speeds. Besides, you could spend upwards of a grand on an ECU chip and clutching, only to gain a measly 10 MPH. Add to this the fact that a Mid-Size Polaris Ranger will be hella squirrelly at 60+ MPH, and you have to ask yourself, is it really worth it?
What Is The Top Speed Of The Polaris Ranger 900 XP?
In high gear on blacktop, a stock Polaris Ranger 900 XP can go around 60 MPH. The Polaris Ranger 900 Crew, on the other hand, has a top speed of about 50 MPH under the best of conditions. To go any faster than this, tuning and clutch work are required. With a Gilomen or RVS tune, an HMF tailpipe, an upgraded primary clutch, and an aftermarket secondary clutch from a company like Quad Logic, you can add an additional 10-15 MPH to your vehicle's top speed to reach a maximum rate of 75-80 MPH. Add a Dyno tuner so you can tweak the configuration as needed, and you'll be set to jet at full force!
On top of a few extra MPH of top speed, the addition of a clutch kit / tune to your Ranger 900 will also eliminate jerky takeoffs, smooth out the throttle, and allow you to creep along fluidly in a slow roll. So even if you're not preparing to go head-to-head against Johnny Quest, you can still benefit from some clutch weights, an ECU tuner, and many of the other accessories riders use to increase the top speed of their Polaris Rangers!
What Is The Top Speed Of The Polaris Ranger XP 1000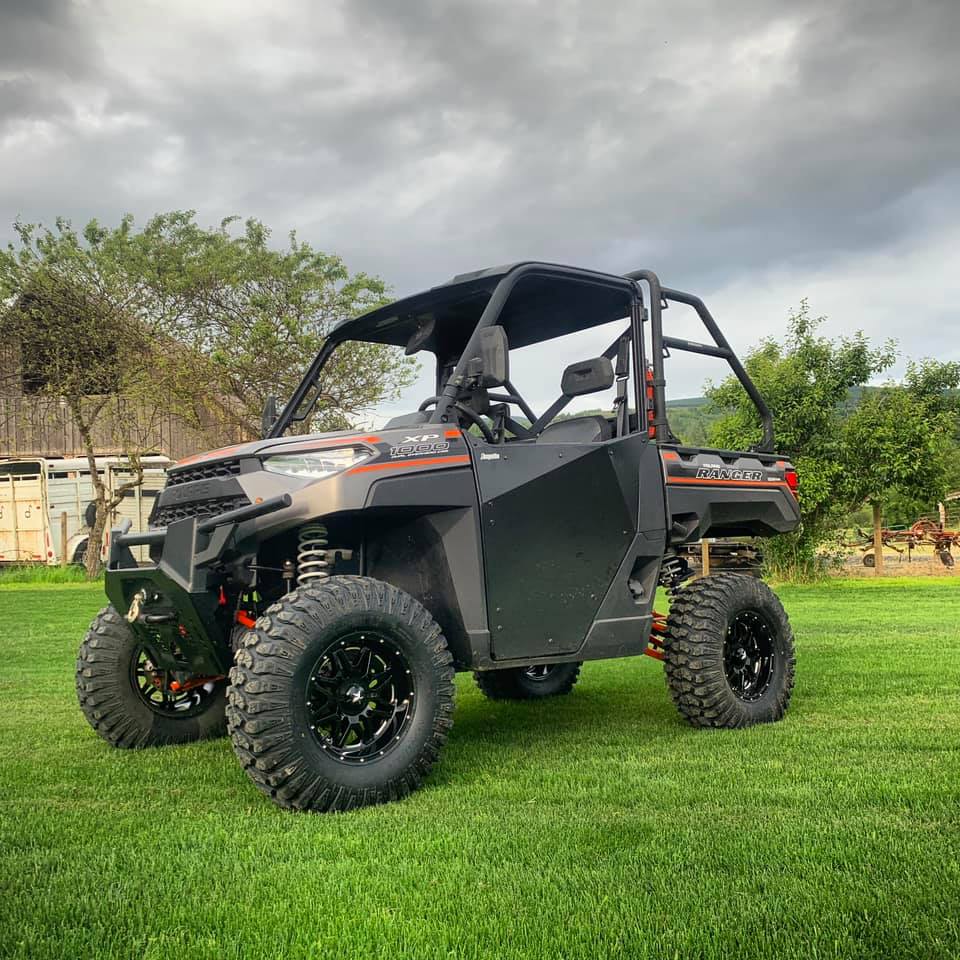 With a bone-stock setup, you should be able to accelerate the Polaris Ranger XP 1000 to 64 / 65 MPH before the governor kicks on -- 70-80 MPH after a clutch kit and tune. And although it might take a bit longer to get there, these speeds are still achievable with bigger mud tires installed.
What Is The Top Speed Of The Polaris Ranger EV?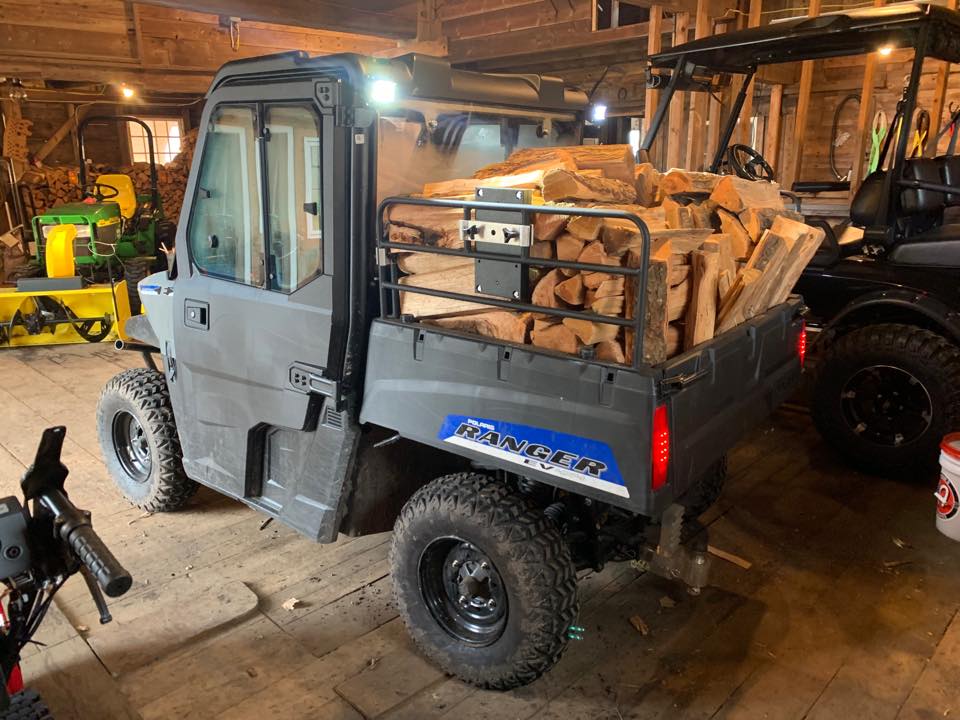 The Sevcon controller that manages the top speed of an EV Ranger is notoriously difficult to program, and even if you were to swap in lithium batteries that are lighter and have a higher voltage with less voltage sag that the stock batteries, the Polaris Ranger EV top speed of 25-30 MPH would remain the same. The max RPM of the Polaris Ranger EV -- which is set at 7,000 -- is also a factor that limits the vehicle's top speed. Adjusting this limit to achieve higher RPMs is not advisable, and likely not even possible without extra cooling and larger cabling.
Installing taller tires can give you a few extra miles-per-hour, but doing so while holding the pedal to the floor will cause the batteries to rapidly discharge and reduce your range substantially. Even with a Voltronixs kit and lighter batteries, you'll be hard pressed to reach speeds in excess of 25 MPH unless you're traveling downhill. The more you push the limits, however, the greater the chances are that you break something. And when it comes to the Polaris Ranger EV, finding the parts and people required for a proper fix is a challenge in and of itself!
What Is The Top Speed Of The Polaris Ranger Crew?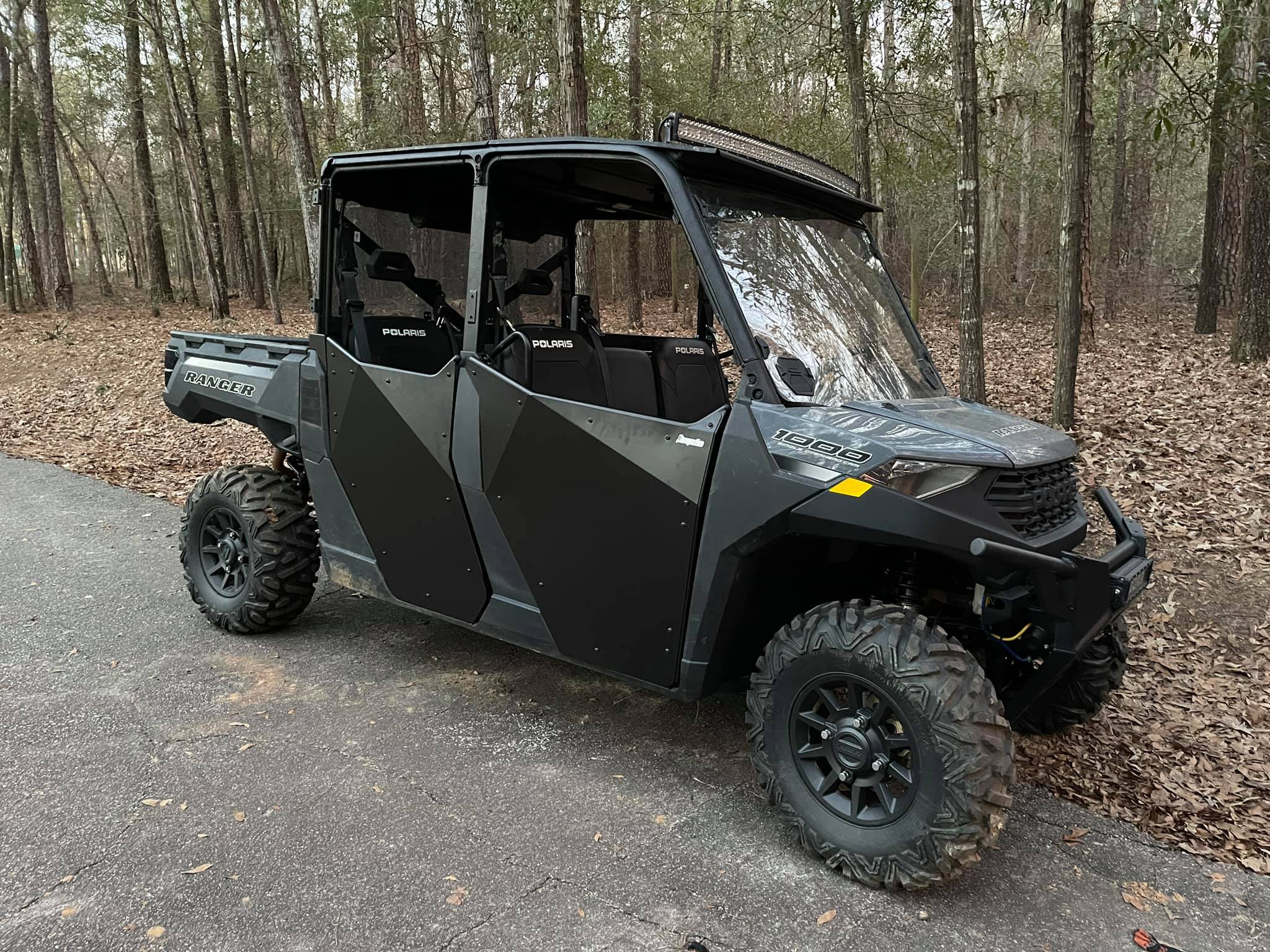 The top speed of a Polaris Ranger Crew isn't much less than the 3-seater Full-Size Ranger editions. Where a tuned-up standard Ranger could hit 75-80 MPH, the same Crew-Cab machine would hit 65-70 MPH. The speed limiter in the 2020-and-newer Ranger Crew models is higher than the previous years (65 MPH), so even without any mods, something like the 2021 Ranger Northstar Crew will do 65 MPH stock. Compare that to 55 MPH in a 2017 Polaris Ranger Crew and you begin to realize the impact something small like an ECU unit can have on the speed and overall performance of a vehicle.
What Is The Top Speed Of The Polaris Ranger HighLifter?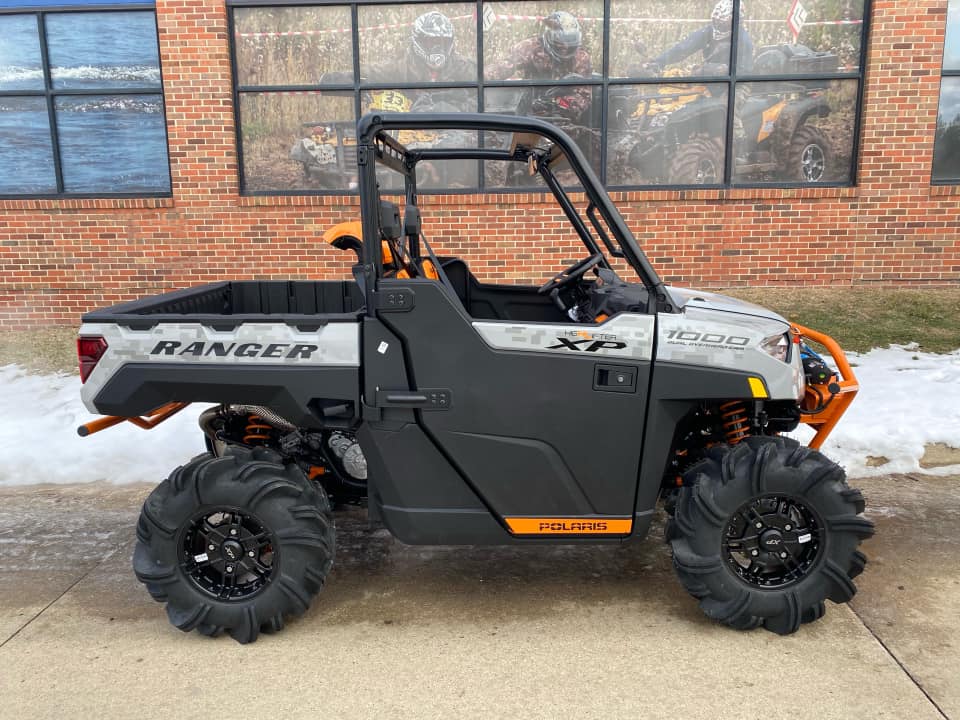 A stock Highlifter has a lower gear ratio when compared to other Ranger editions, and as such, it's not the best for fast-pace riding. It's designed with a 1.92% lower gear ratio in High than the rest of the XP models, but in low, the gearing is around 55% lower. A Gilomen tune / clutch kit can wake it up a bit from the 55ish max speed it has from the factory, and although it won't turn your HighLifter into an RZR, it will make 70 MPH with a tailwind possible and provide a smoother throttle response as well.
Closing Thoughts On The Top Speed Of The Polaris Ranger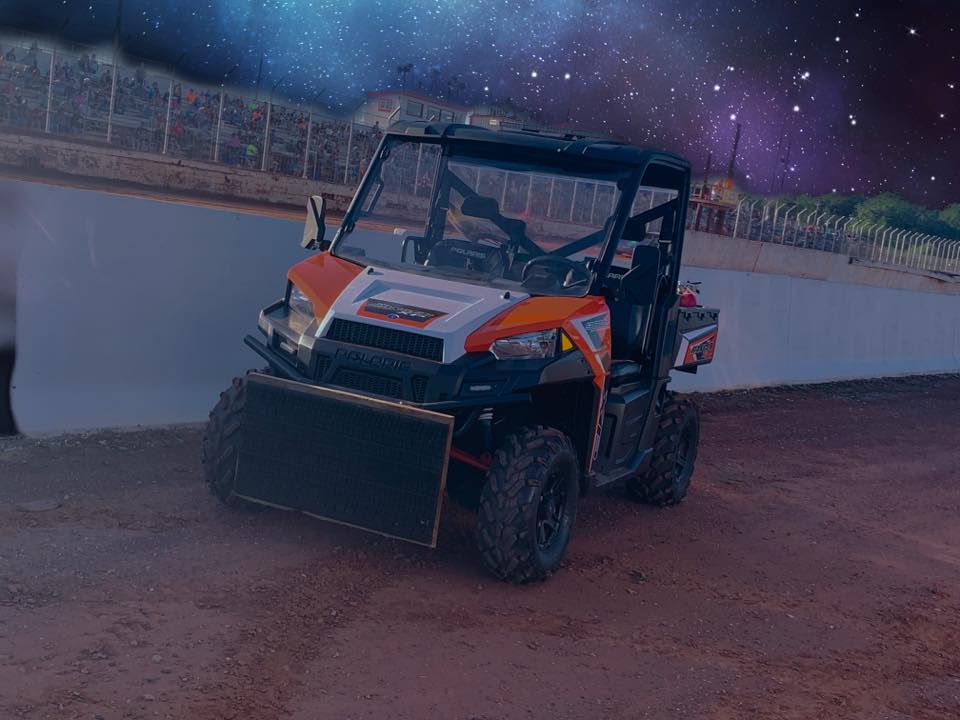 In some Rangers, you won't make it over 15 MPH without plugging in your seat belt, and in other Rangers, you can hit the 200 shot of NOS and blast off to 100 MPH! The older model years of the Polaris Ranger are typically slower, with the 800s limited to around 40 MPH -- without any unrestricted intake mods -- and the 900 Crews are limited to 52 MPH. The 570 Rangers, 500 Rangers, 900 Rangers, and 1000 Rangers all have different governed top speeds, so real-life results will vary. If you subscribe to the "If you're not first, you're last" philosophy of the great 21st-century thinker Ricky Bobby, there are ways of increasing the top speed of your Polaris Ranger. But for everyday riding, running errands, and work-related applications, plodding along, slowly but surely, will win you the race!