​Top 30 Hits To Listen To When Riding Your Polaris Ranger
Mar 20th 2023
Since the dawn of rhythmic chanting to the tempo of rawhide drums around campfires and during rituals, humankind has had a fascination with, as well as a deep connection to, music. So it's little wonder why countless riders have installed Polaris Ranger sound systems to liven things up while working with, riding in, or recreating next to their off-road machines.
All that some folks need to be happy is a full tank of gas and playlist full of old-school country and 80's hair bands. Other Ranger riders have a more eclectic taste in music, one which jumps around from Hank Williams Sr. and Keith Whitley to Lil Wayne and Uncle Lucious. But no matter what you like, music is there to set the mood.
But just like how song preferences change from one person to the next, they might also change in a single individual from one moment to the next. A set of songs to get you in the mood while mudding or hill climbing may not be ideal for when you're taking a trailside lunch break or having a beer at the campsite after a long day of riding.
It has been said that you can listen to tunes at home, and you should enjoy the sounds of nature and your engine while you're in the field. To this, we say to each their own. And besides, there's nothing stopping you from rocking out at home with your Polaris Ranger sound system. Whether you're partial to hick-hop or a huge fan of pop-rock, here are our top 30 hits to listen to while riding your Polaris Ranger!
Best Hype Songs To Get Pumped Up Behind The Wheel Of Your Ranger!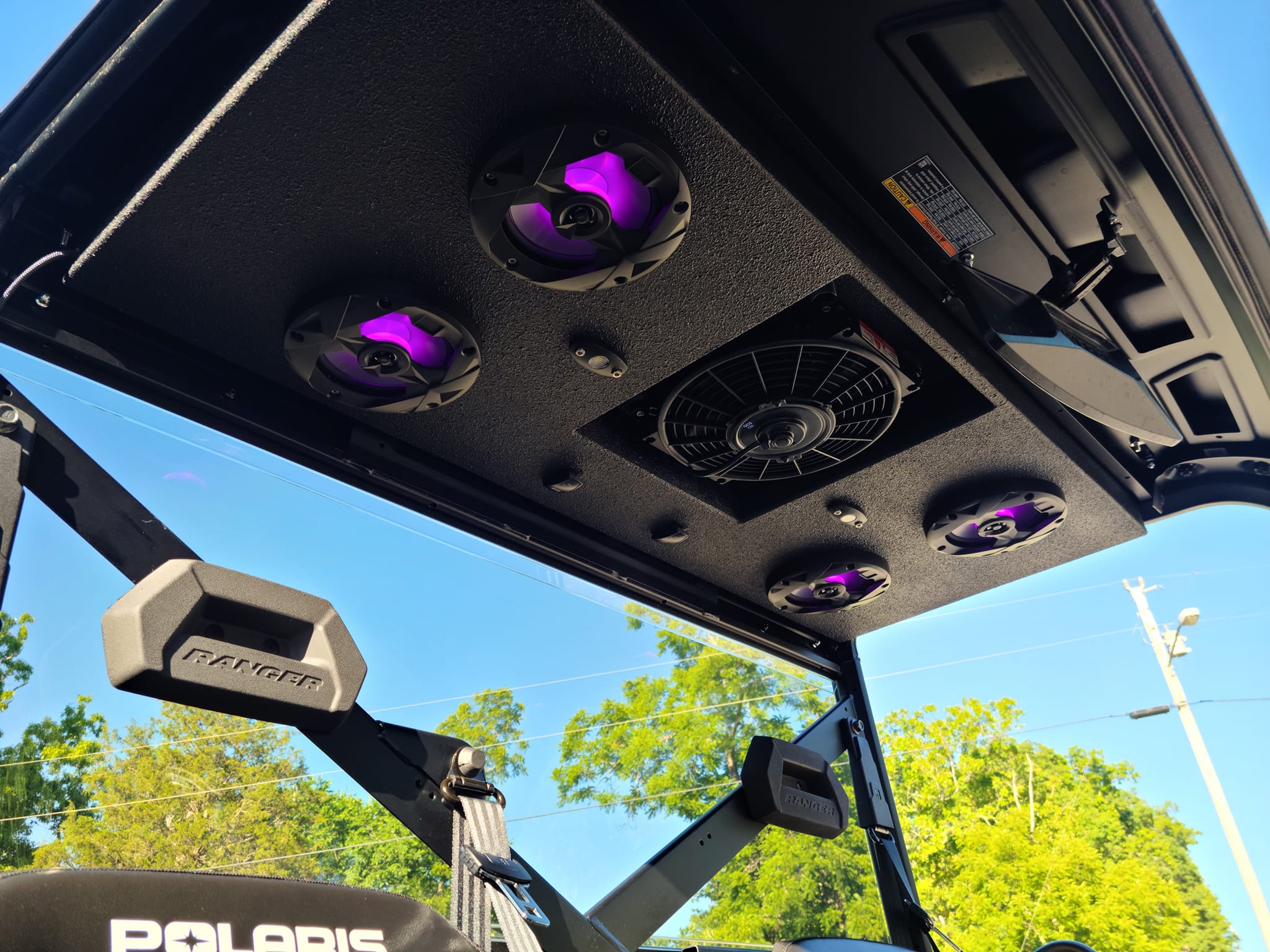 Whether you're wanting to psych yourself up before a hill climb, or get pumped before hitting a technical stretch of rocks, mud, or rutted-out double-track, there's something that can't be described about songs that get you in the mood to rip. You might not like all of the songs we suggest, but they're sure to get you pumped up regardless!
The Regulator by Clutch
Born to be Wild by SteppenWolf
Landmine by Polaris
Flying Whales by Gojira
Runnin' With The Devil by Van Halen
Bawitdaba by Kid Rock
When Worlds Collide by Powerman 5000
Saddam A Go-Go by Gwar
Dragula by Rob Zombie
Freak on a Leash by Korn
Top Trail Riding Songs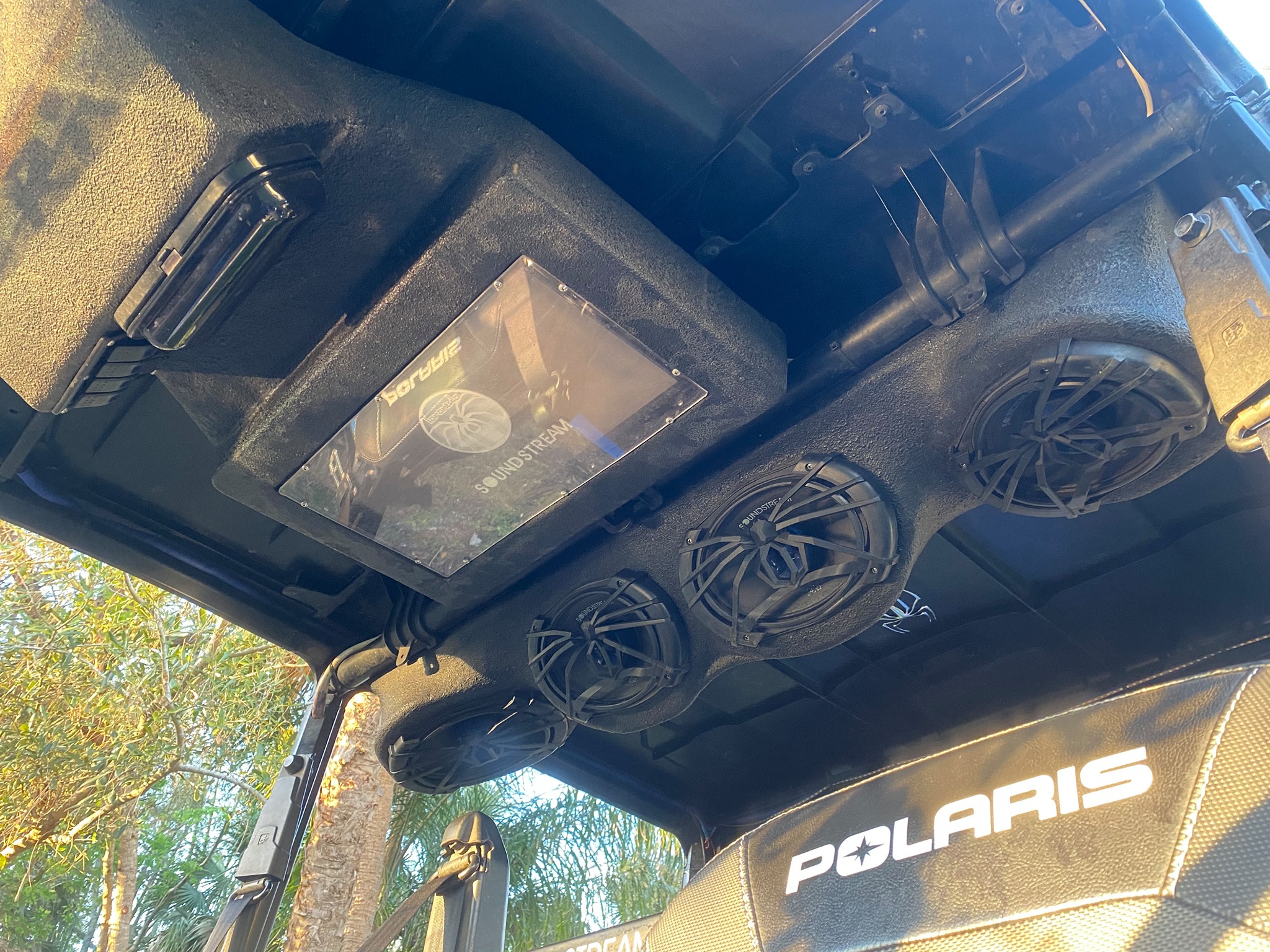 If you're not trying to get into the proper state of mind before going balls to the wall or doing something gutsy, you may not need a wild, up-tempo, song. But if you're trail riding in your Ranger, classical and opera music just aren't the right fit. So if you want to jam hard, but not too hard, here are our top songs to play when trail riding in a Polaris Ranger!
Copperhead Road by Steve Earle
King Of The World by Montgomery Gentry
Mary Jane's Last Dance by Tom Petty
(Ghost) Riders In The Sky by American Outlaws
Simple Man by Lynyrd Skynyrd
Country Girl (Shake It For Me) by Luke Bryan
Whiskey by Tejon Street Corner Thieves
Red White And & Boozed by Moonshine Bandits
Dirt Road Dollars by The Lacs
Ride The Lightning by Warren Zieders
Best UTV Cruising Songs

You might be cruising dirt roads around your house, gravel roads around your farm, or logging roads around the woods in your town. But whatever it is, there's something that hits different when you're riding on-road compared to off-road. So to get those feelings flowing, here are the top songs to play when cruising in your Polaris Ranger!
Dirt Road Anthem by Jason Aldean
Cruise by Florida Georgia Line
Free and Easy (Down the Road I Go) by Dirks Bently
Drunk Driving by Koe Wetzel
Mama Tried by Merle Haggard
The Devil Wears A Suit And Tie by Colter Wall
Bury My Bones by Whiskey Myers
Good One Coming On by Blackberry Smoke
Heaven is a Dirt Road by Zac Young
Beer Never Broke My Heart by Luke Combs
Best Ways To Jam While Riding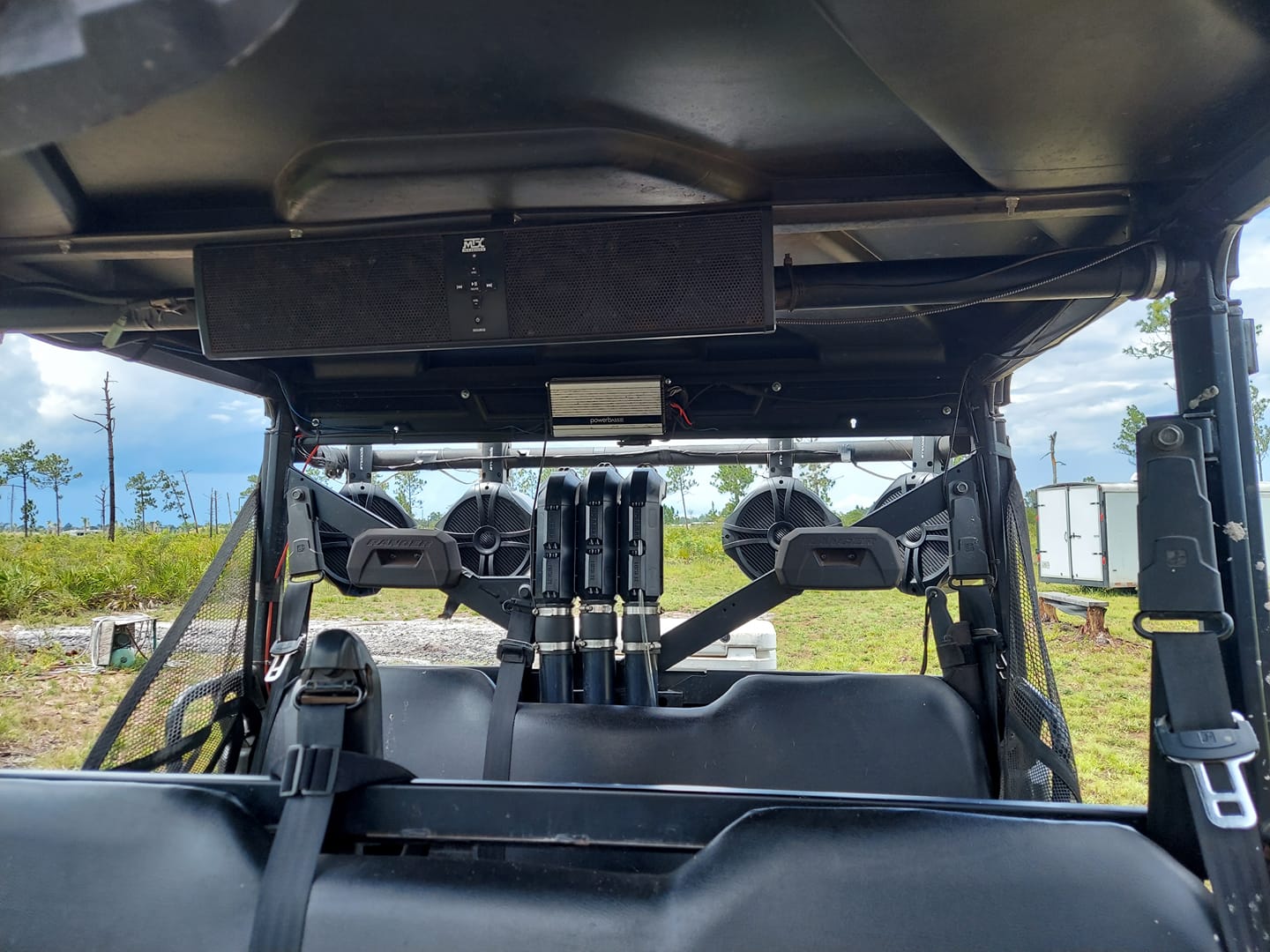 No matter what you like to listen to when riding your Ranger, it's guaranteed to sound better from a proper sound system. Sure, a portable boombox or smartphone can play music, but the volume levels and sound quality will be lacking. Simple plug-and-play solutions are Polaris Ranger sound bars like those by Boss, Ecoxgear, or Rough Country. But if you really want to rock, the Polaris Ranger audio kits by Rockford or MTX Audio offer multiple speakers for surround sound, amplifiers for extra power, and subwoofers for unmatched bass! By all means, listen to nature or your new exhaust from time to time. But for the rest of the time, tune in and have fun listening to the aforementioned 30 hits or anything else in your Ranger with the appropriate off-road sound system!