The Best Helmets For Polaris Ranger Owners: An In-Depth Buyer's Guide
Apr 29th 2019
What Are The ORV Helmet Laws?
In many states, ATV/UTV law dictates that helmets must be worn at all times by all motorized vehicle riders. In other states, only children under the age of 18 are required by law to wear UTV helmets. While places like Alaska don't have helmet laws, other states have regulations that make helmets compulsory — even on private property. You can also get dinged by rangers for not wearing a helmet when riding in National Forests, and most benefit rides and ORV parks have rules necessitating the use of UTV helmets — even for riders with roll cages, four-point harness seat belts, and all the safety bells and whistles. In places like Michigan, in addition to wearing a seatbelt and a helmet if you don't have a roll cage, when riding on state land you must also wear eye protection if you don't run a windshield on your Polaris Ranger.
Are Helmets Really Necessary For A Ranger?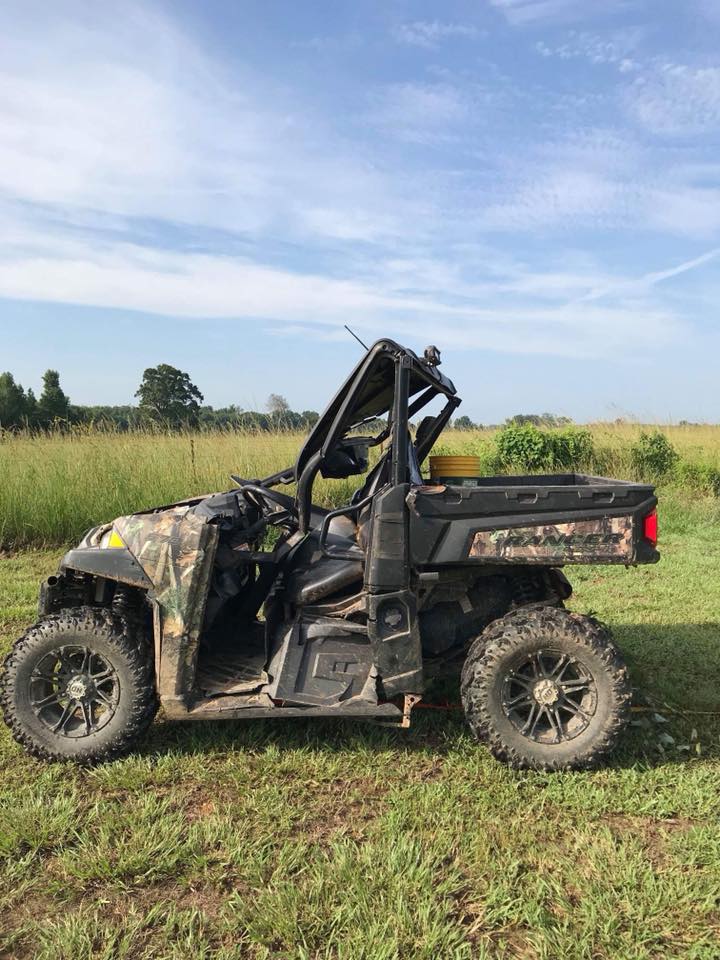 But even if you don't live in a state that has enacted mandatory helmet legislation, it's still a good idea to wear one at all times when driving your Ranger. True it can be annoying at times and a bit of a nuisance to always wear a UTV helmet, but if you're like most Polaris Ranger owners, the temptation to haul butt, jump, and tackle tricky terrain can get the best of you. Now if you rarely go over 15mph and tool around on gravel and paved roads, your risk is lower, but if you're out there making Madram videos, then you need a quality UTV helmet. Take a piece of advice from the seasoned veterans, those roll bars tent not to feel good on your melon. And if you like to film your rides, a helmet is a better place to mount a GoPro than your forehead.
And I know what you might be thinking, "I don't need a helmet because I have a roll cage and a seat belt". Yes these can and do prevent serious injury and fatalities, but the Roll Over Protection Structure (ROPS) used in Polaris Rangers are not roll cages per se. A safety cage is a fully protective pod, including top, sides and bottom. Polaris and other SxS manufacturers are very clear about that in manuals and warning labels. Hit your head on the top bar during a rollover and the impact could cause internal bleeding — rollbacks and soft heads don't mix well.
What's the right age to take your child on a Ranger?
Exposing your little ones to power sports at an early age will desensitize them to those scary engine sounds, making them use to it when they get older. But at what age is it appropriate for your kids to ride along in your Ranger? Your safest bet is to let your child grow some before strapping them in an ORV That aside, starting em' young isn't necessarily ill-advised. As long as you use a proper car seat, drive extra cautiously, and of course go way too slow, you can mitigate the risks of roughness and hard bumps causing damage to their little necks. But even if you drive safely, you also have to worry about somebody else's stupidity and mechanical failure as well. They don't make UTV helmets for kids under age of 4 or 5 because their necks just can't support the weight. So unless you're just putting around the yard, taking your infant on long rides through rough terrain may not be the best idea.
Can't I Just Use A Car Seat In My Ranger?
If you do ride with your infant, strapping them into rear-facing a car seat without a helmet is probably the best option. The added weight to the head of an infant in a car seat will cause more damage if there is collision. However, as per state law in many areas, all children must wear a helmet at all times, and carseat laws apply the same as in a vehicle. So if the helmet doesn't allow proper seating in the carseat, then you can't legally bring your young child with you.
You might be thinking about a padded neck roll to support some of the weight of the helmet and putting some kind of padding behind their back so their head isn't leaning forward, but we don't suggest modifying how they sit in their car seat. If anything is behind them, they could possibly slip out. Those car seats are designed the way they are for a reason, and have likely undergone rigorous testing to insure that they are optimized for safety.
Children's UTV Helmets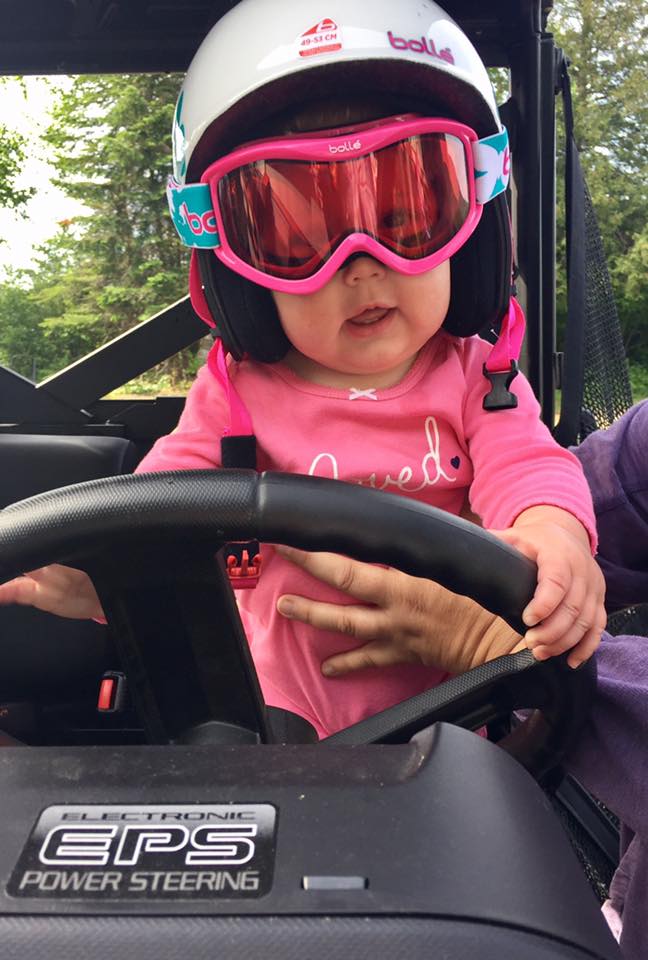 Once your children grow older, you can introduce them to a UTV helmet in steps. Begin with a light, open side one, then change to a fuller helmet every few days. Borrow the beginner helmets and if your toddler does ok then move to the next step. Bicycle helmets work well to begin with, and hockey helmets are a good next step. Once they can support the hockey helmet, then they can graduate to an actual helmet full-face youth helmet.
The Kinetic Shocked Youth Helmet by Fly Racing is one of our best sellers for young riders. It comes in a variety of colors and designs that even the pickiest of trendsetters would love. More importantly, though, its light polymer shell, dual density EPS internal liner, and rubber trim with a built-in nose guard are built and tested to the highest of safety specifications.
What Are Some Good Polaris Ranger Helmets?
We've talked abut the importance of helmets as well as some good youth helmet ideas, but when it comes to protecting your own noggin, there are a few routes you can take. G-Max is a pretty good all-around, inexpensive helmet. Half helmets are also popular, providing protection for the dome piece while still letting you breath and enjoy the wind in your face. But if you want true protection, a full-face helmet is your best bet.
Standard power sports helmets like the Sector Mosser Helmet by Thor work great. And despite their low-costs, they perform well and will definitely block and dampen the force of an impact. For racing, cold weather driving, and all-around comfortability, the ECE/DOT approved F2 Carbon Cold Weather Shield Hi-Visability Helmet By Fly Racing is among the best. Using what is known as MIPS (Multi-Directional Impact Protection System) and a one-piece tri-composite carbon fiber shell, this helmet both lightweight, and high-strength.
Whatever helmet you decide to go with, you've made the right first step by making the decision to wear a hemet when riding your Polaris Ranger. The old adage "It's better to be safe than sorry" is cliche for a reason — because it's true. So don't wait till you need twenty staples in your head — or even worse — and get yourself a UTV helmet. And remember, even the best helmet won't function properly if you forget to wear it, so never ride without one!