SuperATV: The Superstar of Aftermarket Polaris Ranger Accessories
May 12th 2019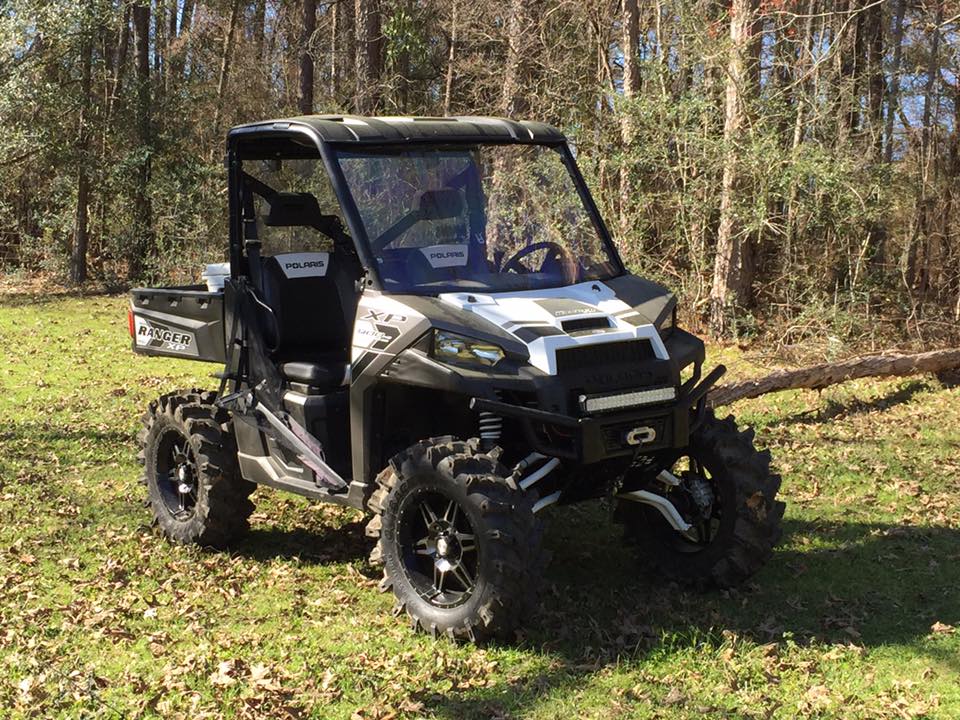 Like many great companies in recent decades, SuperATV began life as a small venture operating out of the garage of its founder. Over the years, through dedication, innovative design approaches, and a commitment to quality, SuperATV has made a name for itself in the 4x4 ORV powers sports community. Their first product was a 2" lift kit for the Polaris Sportsman, but today, SuperATV makes a host of UTV and ATV accessories, parts, and aftermarket performance kits / assemblies. Behind every good product is a good company, and based on the market's reaction to SuperATV's Polaris Ranger mods, upgrades and replacement parts, we can only assume that this is true.
A Better Ride With The SuperATV Suspension System
If you love your Ranger buy hate the way it rides, the long travel kit from SuperATV is the solution. Hate slowing down for those pesky speed bumps? Problem solved. The adjustable springs that come with the kit can be adjusted. Turn them way down and it will ride super soft, and crank them up for maximum lift. They also help keep your machine balanced and mitigate top-heaviness. If you're riding with a crew of RZR owners and can't seem to keep all four tires on the ground, this travel kit will help. Riders also like that they can fit 35" tires on their Rangers with this kit — great for any hole hitter or mud park fiend.
The SuperATV travel kit includes everything from A-arms, axles, and shocks (if you choose) to longer brake lines and steering stops for axle binding. If you opt to use your stock springs, you'll likely notice sagging over time, so S3 spring upgrades are highly suggested. They'll give you a couple inches of lift and won't rub like other springs.
Aside for not having a larger travel kit available for the Polaris Ranger 700, some Ranger riders worry about going to wide. With MSA wheels, a Ranger with SATV's long travel kit would measure 74" in front and closer to 72" in the rear. In many cases such as cornering and traversing uneven terrain, having a wider stance is beneficial.
With turning in particular, having a wider stance lowers the vehicles' center of gravity, which affects how the rotational forces act on the machine. When making a sharp turn, a rig with a lower center of gravity will yield the lowest "yaw moment of inertia", which increases cornering and the ability to change directions. However, a wider stance means a wider turning radius, which is why some riders like to keep their stance narrow.
The SuperATV integrated Bumper Winch Setup
A few friends of the site had SuperATV bumpers on their Ranger 700 XPs and were nothing but pleased. We have also seen their bumper for 900 XP, which is equally satisfactory. In our opinion, SATV bumpers have better pull points than other bumpers, provide more protection than stock bumpers, and mount the winch higher than its counterparts, a great addition to the front of any Ranger. It comes with the D-rings and the skid plate under the bumper is much thicker than factory. And because the winch is mounted higher, it is much easier to access. Whether you're towing an F-150 or pulling your kids around the yard in the snow on inner tubes, the SuperATV winch/bumper combo leaves nothing to be wanted.
Don't Forget About Doors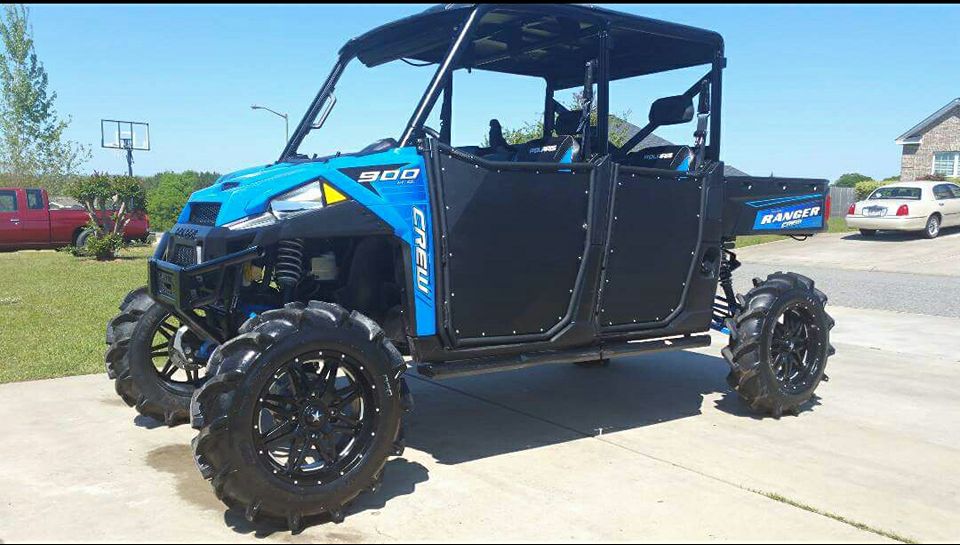 SuperATV has been in the door business for quite some time. Full Ranger doors, half Ranger doors, SATV does them all. We've talked to people who have gone through three sets of full doors, and they told us the ones by SuperATV are by far their favorite. They have doors that fit the sealing of newer frames, the Ranger NBS edition, and of course older Ranger models. They seal really well, so you'll want to take them off in warm weather.
They were a bitch to install because 1. The fit was off a bit so I ended up having to use a deadblow and alignment tool to install the brackets and 2. The brackets were different than the ones in the directions (they had consolidated all the smaller parts into one piece) BUT these doors are awesome. You'll have to take them off in in warm weather because they seal really well, and once you fit the brackets correctly (either by hand or with a deadblow and alignment tool) they line up great.
Stop The Slop With A SuperATV Steering Rack.
Another notorious SuperATV Ranger product is their Rack and Pinion steering kit. This is a definite upgrade over stock, it has way less play and won't randomly lock up in spots while turning. If you upgrade your steering rack, however, you're definitely going to want another set of hats around if you plan on installing it yourself. It'll take a bit of time to get everything all unbolted, and getting the steering shaft off of the machine can be a bit difficult.
One way to get it out is through the passenger side — which requires taking everything off of it, even inner tie rods. If you have skid plates you'll have to remove those, and your S3 inners might be glued in with licktite. To separate the steering linkages, you can use a chisel or a tuning fork wedge to spread them open. Unbolting the front diff and moving it forward a bit helps as well, and if you have EPS you'll have to remove it first. You can then drill 11/4" holes with a hole saw in the black firewall plastic for rack bolts and use rubber plugs to seal them back up. Doing this and having a 1/4 " impact driver makes the task a hell of a lot easer.
All About The Story
In the end, it's not the technological innovations that make a company great — although that is certainly an aspect of greatness. To be a truly successful company in the power sports industry, your products have to not only withstand extreme punishment, but have to endure countless ours of it week in and week out for years. Invariably, arts break. Equipment wears down and components malfunction. But at least with SuperATV, these things happen in small numbers and in the distant future.