Rough Country For Rough And Rowdy Ranger Riders
Sep 14th 2020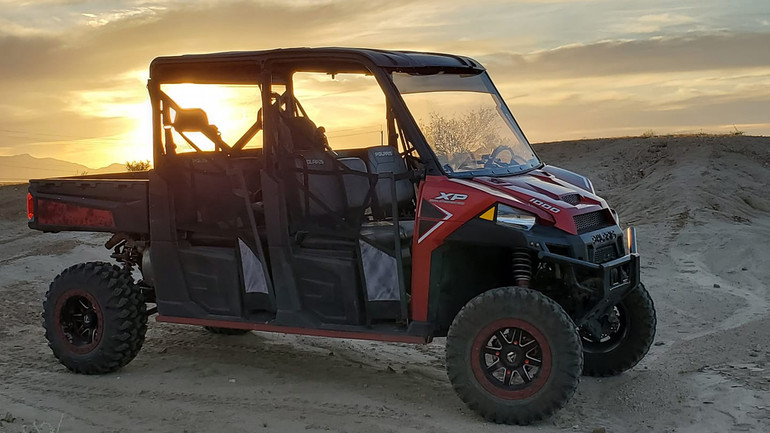 We are excited to announce the newest aftermarket UTV part and accessory contributor to Everything Polaris Ranger: Rough Country. With everything from Polaris Ranger lift kits and light bars to windshields, winches, and windows for all Polaris Ranger models, years, and editions, the folks over at Rough Country have proven themselves to be industry-leading providers of top-tier off-road products. Their lifts and suspension kits for the Polaris Ranger are cutting-edge, and because they also provide parts, kits, and components for other off-road vehicles like trucks, jeeps, and more, their understanding of engineering, materials science, and the physics of powersports is second to none. So let's jump in and see what makes Rough Country stand out from the crowd!
Rough Country Polaris Ranger Lift Kits
In addition to providing springs and shocks for the Polaris Ranger, Rough Country also offers an all-inclusive lift package for the Polaris Ranger that includes everything a rider needs to jack up their rig. SuperATV's 2" bracket lift is good, but for some riders, an additional bit of clearance is required. So if you're wanting to run 28"+ tires without any issues, the 3-inch Polaris Ranger lift kit by Rough Country is the way to go.
Whether you've got the 2020 Ranger 1000XP or the Ranger 1000 EPS, Rough Country's lift kit will install easily onto your machine. You can use them with forward a-arms if you'd like, but aftermarket a-arms are by no means necessary. And because the Polaris Ranger 3-inch lift kit by Rough Country comes with spacers for the factory struts, front and rear lift brackets, as well as sway links and bracket spacer sleeves, your rig's geometry won't be positioned in a way that puts your CV joints in jeopardy.
Why piece together all the various components of a lift when you can get a complete 3-inch Polaris Ranger lift package from a company like Rough Country? Compared to the 3" Polaris Ranger lifts by firms such as OutKast, Catvos, and others, the lift systems by Rough Country are in a league of their own!
Rough Country Polaris Ranger Lights
Another area where Rough Country excels is in the aftermarket Polaris Ranger lighting department. The 50" Rough Country light bar, for instance, is incredibly bright, providing enough illumination to overpower the factory Polaris Ranger headlights. Although some pulse bars may not be able to deliver enough current to power this behemoth of a light bar, you can use your pulse bar to trigger the light's relay. Many riders like to run the light bar's wiring under the roof and into the hole in the roll bar on the driver's side. From there it can be threaded down and into the cluster. The install is super clean, and the light bar can fit under the headliner as well. Plus, Rough Country light bars are a fraction of the cost of other high-end UTV lights.
Although smaller in size than their 50-inch counterpart, Rough Country's 30" and 8" light bars for the Polaris Ranger 1000, Polaris Ranger 900, and Polaris Ranger 570 are just as intense. The 30" Rough Country light bar is way brighter than many 50" units, and their 8" light bar can put out around 3,600 lumens. Whether you're tracking deer, lighting up some coyotes, or simply riding to your barn early in the morning and late at night, you can illuminate your way in any situation with a light-related product by Rough Country!
Rough Country Recovery Solutions For The Polaris Ranger
In addition to their goliath 9,500 Lb electric UTV winch, Rough Country also makes winch brackets, mounting plates, and winch-related accessories for the Polaris Ranger as well. If you already have a winch and only need a winch mount, Rough Country has what you seek. Or if you need something like a snatch block to augment your winch's pulling power, Rough Country makes those as well!
Ending Notes
While there are many great motorsports companies out there that dip their toes into the side-by-side scene, Rough Country dove in head first. With an emphasis on customer satisfaction, value, and unbeatable ride quality, there is little doubt that Rough Country will be around for decades to come. So if you're a Polaris Ranger owner looking for lights, lift kits, windshields, or winch accessories, don't make the mistake of overlooking the products by Rough Country!