Polaris Ranger Trail Guides - The Top 4 Trails & Places to Ride UTVs in Texas
Oct 21st 2018
Texas -- God's country. A place where everything is bigger, and arguably better, than the rest of the lower 48. A place with magnificent beauty and untapped natural wonder. If you find yourself in Texas with a UTV, ATV, 4 -wheeler, or quad, you're in luck. While there are many beautiful places to ride, much of Texas is privately owned, which makes for few publicly-owned UTV trails in Texas. However, there are still a few good gems out there where you can get your 4x4 fix.
Locals might hate us for exposing their secret spots, but the best things in life should be enjoyed by all. So here they are, the top four best UTV trails in Texas!
Top UTV Trails In Texas #1: Hidden Falls Adventure Park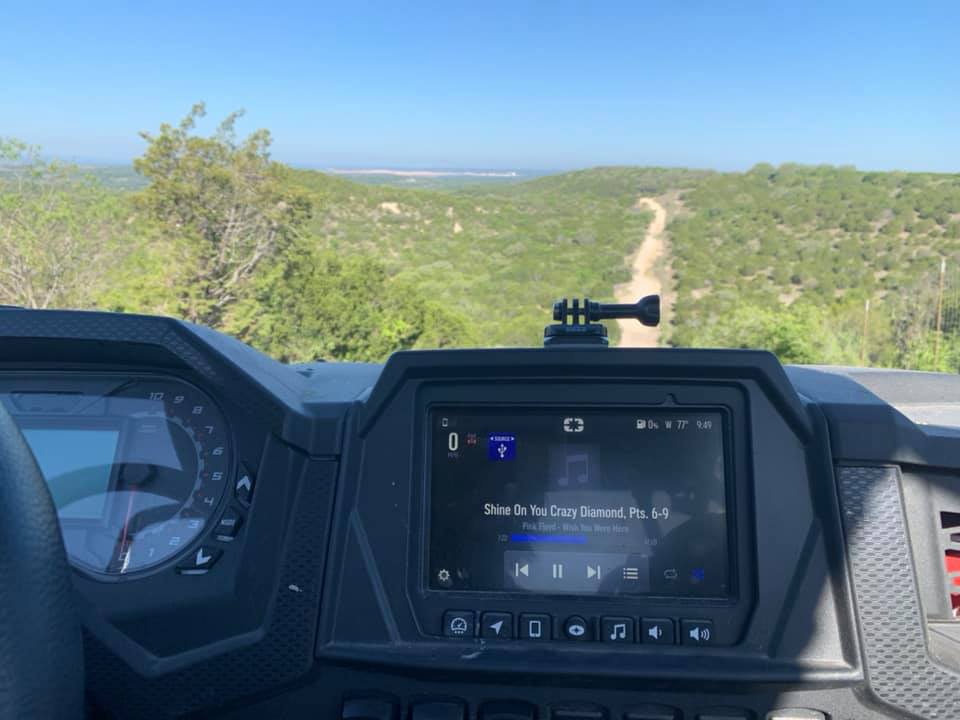 Offering a wide variety of family-friendly activities as well as 240 miles of off-road trails on a 3,000-acre area, Hidden Falls Adventure Park is the go-to place for 4x4 fun in Texas. Located in Marble Falls just west of the Balcones Canyonlands National Wildlife Refuge, this adventure park offers trails for all vehicle types and skill levels.
Easily accessible from the central city of Austin, Hidden Falls Adventure Park is a great place for UTV, ATV, and 4 wheeler trail riding. All of the trails are clearly marked and posted, with difficulty rating levels between one and five. There are plenty of good camping areas with nice tree cover, but because it's first come first serve, getting an early start is important if you want a good spot.
The staff at Hidden Falls Adventure Park are friendly, helpful, and more than willing to explain the map and show you where all the good trails and sights are. Before you come, however, be sure to bring enough food, drinks, and other supplies. There is a small store, but it is very limited in the products that it sells.
Top UTV Trails In Texas #2: Alligator Run Offroad Park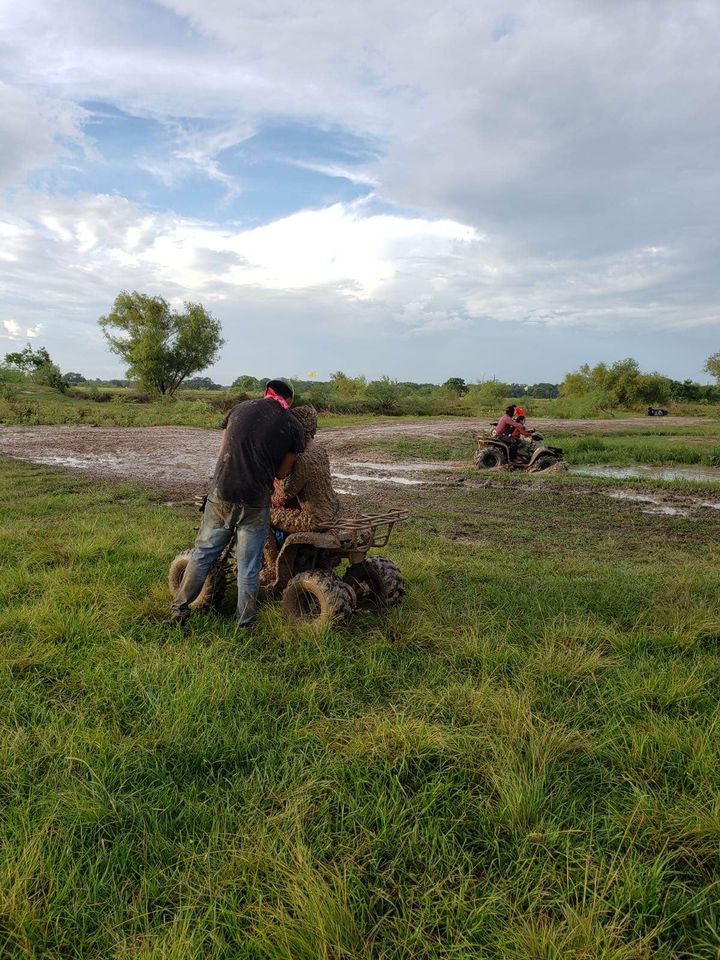 On a 1,600-acre plot off County Road, 2211 in East Tatum Texas sits the Alligator Run Offroad Park. With endless trails winding through and around hills, water, mud, and swampland, Alligator Run Offroad Park is the largest Offroad ATV/UTV park in Texas, the perfect place to test your driving skills. You can roam until your heart's content, relax away from the stress of daily life, and get lost in the vast expanse of wilderness.
It has a little bit of everything, from sand and water trails to mud and regular double track trails, this is the perfect place to camp, ride, and hang out. And because it doesn't have many of the amenities that other parks offer, you can get closer to nature and have an authentic experience, without the creature comforts that most take for granted.
Occasionally County Road 2210 is closed through Tatum. Luckily you can still access the park by taking South Main to CR 2211 in Easton. The park is open every weekend, so there are no excuses for not going!
Top UTV Trails In Texas #3: General Sam's Offroad Park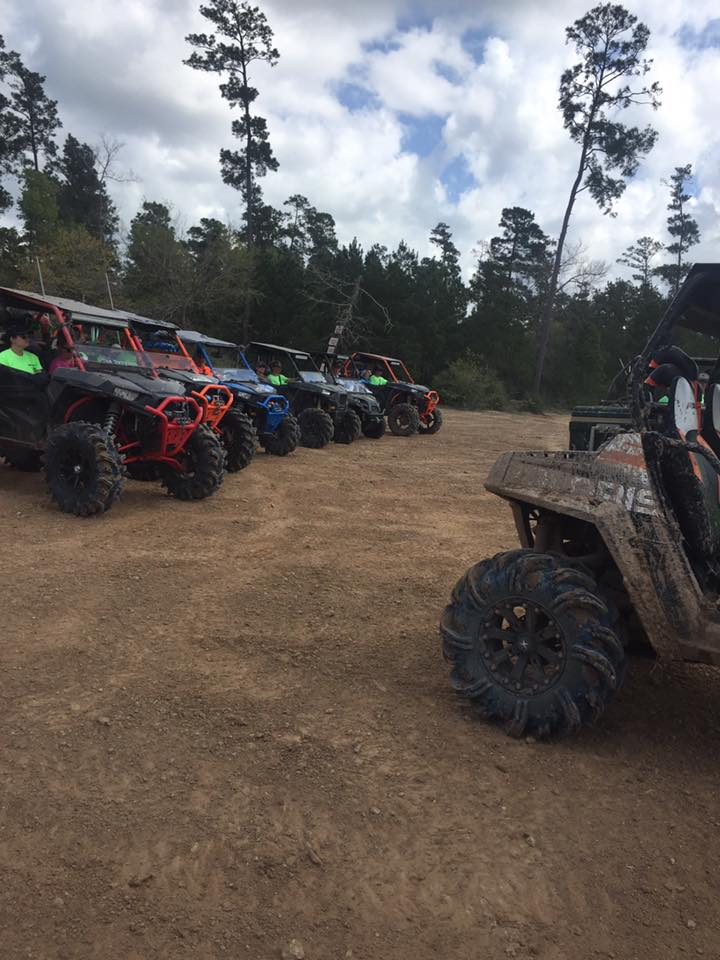 General Sam's Offroad Park on 221 Bishop Road in Huntsville Texas is a great all-around park for four wheeler mudding, ATV ripping, and truck off-roading, with plenty of mud and some of the gnarliest hills and trail rides in East Texas.
The price is very reasonable and the guys at the front desk are super friendly. If you want to get dirty, there are plenty of mud obstacles. If you want to stay clean, there are cut around you can use and many other trails to put around on. This place is big enough to get lost in, so make sure to get a map!
Top UTV Trails In Texas #4: Northwest OHV Park at Endeavor Bridgeport Adventure Park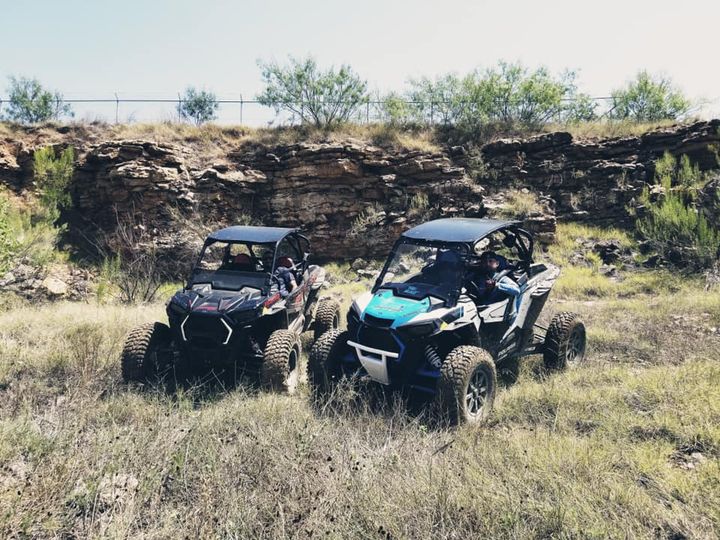 For anyone located in New Mexica, Oklahoma, Southern Arkansas, or Northern Luisiana, Bridgeport ATV Park is the premier destination for trail riding in North Texas. Located on Highway 101 just outside of Bridgeport Texas, Northwest OHV Park is great for not only UTV trail riding, but it's also an amazing place to ride 4x4s, Jeeps, ATVs, and dirt bikes.
As one of the few legal places where you can go to enjoy some good ol' fashion 4 wheeler trails in Texas, you'll have a ball riding the trails and getting stuck in the clay. If you go, make sure to bring a friend, because people won't believe how awesome it is! Wrapping Up Unlike other states that have trail systems joining town after town for hundreds of miles of trails. There are few places to ride in Texas. A lot of the land is privately owned, and a lot of the public land is off-limits to motorized vehicles. Luckily, there are still a handful of places where you can go to get your riding fix.