Inspections, Checkups, and Making Your Ranger Ride-Ready For Spring
May 5th 2019
Riding season has come and it's time to dust off the cobwebs and get your Polaris Ranger ride-ready for spring. If you don't have one already, spend the $20 bucks on a service manual for your machine. Even if you don't do your own work, it will tell you when to service your machine and at what intervals you should check which parts. But if you really want to know your machine, you've gotta do your own work. Knowing when something doesn't sound, smell, or feel right on your Ranger is highly beneficial. The more you delve into your Ranger, the better your chances are of having a blast in the great outdoors!
Can I Service My Ranger Myself?
Short answer, yes. Not only will doing your own servicing save you money, but it will also ensure that things are done right. Most shops and dealers are straight shooters for the most part, and because they aren't cheap, they usually don't do cheap work. But we've known riders who got their machines back from mechanics no better than when they brought them in. So get your self a good set of metric alien wrenches, some zerk grease fittings for the suspension components, a filter wrench, and a socket set and you'll be good to go for a simple inspection and tuneup.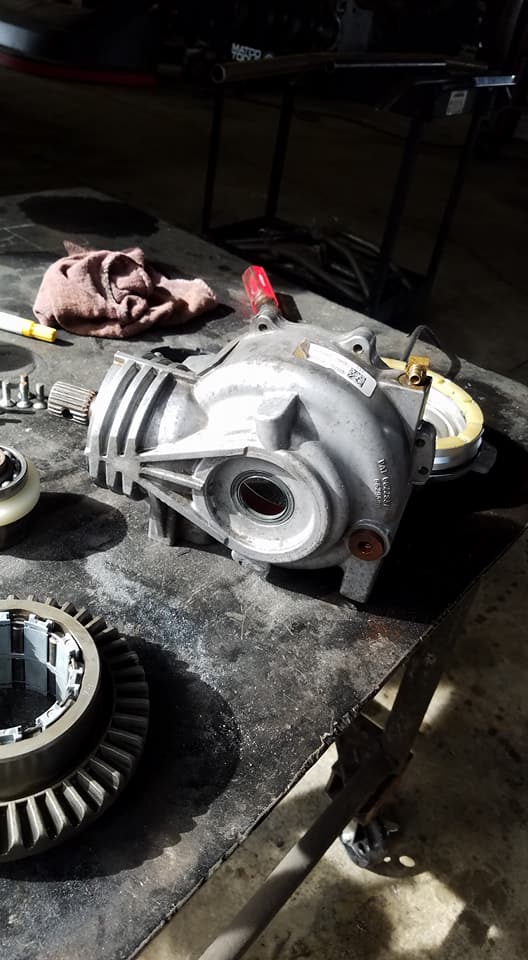 There are change kits available for fluids and filters, or you can buy them separately from Autozne, Napa, or your local dealer. The list of what to do at how many hours is in the manual. Adding oil and replacing the filter takes about five minutes, and takes only one metric Allen wrench. You can easily reach the drain plug without raising the bike. Adding grease (both for the moving parts and dialectic grease for power lines and electric components) as well as inspecting the air cleaner, intake butterfly, brakes, and the spark plug are things you should do bi-annually at the minimum.
Regarding the spark plug, you may find that popping the spark plug cap off of your Ranger is a bit difficult. Don't baby it or be afraid of breaking anything, just twist hard and pull even harder. If it is extremely tight and you still can't get it, they make plug bolt pliers that are real knuckle savers. Using plug bolt pliers also decreases the likelihood of damage compared to grabbing and pulling with plain ol' pliers.
In terms of warranty requirements, just keep your receipts where you purchased the correct OEM maintenance parts/fluids and log the service in the manual. It's also advised to warm your machine up a bit before a "real" ride. Take it out for a short spin, listen to it run, and try to feel if it's riding as it should. If anything out of the ordinary happens — like the smell of smoke coming from your rig — you'll have some clues as to how to fix it before your actual ride.
Checking Your Ranger's Belt
If you smell your vehicle's belt smoking, can feel it slipping or acting bouncy and sluggish, or if you can tell that your rig isn't pulling like it should, your belt could be the problem area. In order to give the belt a thorough inspection, you have to pull it completely off. There are some nice YouTbe videos out there if you are unsure how to do it, but it does not take much time, effort, or mechanical know-how. Once it's out, inspect the sides of the belt for shiny spots created by belt slippage and other subtle belt wear spots. Keep the belt as a spare so if you blow up your new belt in the future you're not stranded.
Many riders stick with the OEM Polaris Ranger belt because it has proven to last the longest with their style of riding. Belts burn while slipping, and if you're in deep mud, any belt will burn if you don't have the proper upgrades. It all depends on your style of riding but most people who know Rangers will tell you that the belt is one thing you should stick to OEM. In some cases, the belt may be fine and the issue could be with the fuel pump not providing enough pressure — so if your machine is acting funky that's an area you can also check.
First Ride Of The Season
After your spring checkup but before your first ride of the season, there are some other preparations that are required for you to have an unforgettable trip — or at least avoid having a terrible trip. First thing's first, get yourself a winch if you don't already have one. A good, DOT helmet and some riding gloves are also advised. Throw in a cold beverage, some smoked pepperoni, tools, a fire starter, and a copilot and you're golden. If you're expecting muddy conditions, an extra set of clothes is good to have. And if you want to reduce your risk of getting stranded, a spear belt, spare axles, and a tire plug kit with a 12v air compressor will save you're hide if you don't ride with a complete spare tire.
For tools, bring enough of an assortment of sockets to be able to pull a spark plug, tighten or remove lug nuts, a 4 in 1 screwdriver, etc. Basically enough tools to be able to fix anything small on the trail. Some duck tape is also a good idea. If there will be any water, fill your spark plug boots with dialectic grease. Bring along window cleaner, paper towels, and toilet paper for good measure and a first aid kit as well as a fire extinguisher come in handy during emergencies.
Other than that, a good attitude and good company are a must. So get out there this season and have a ball!