Insights On Polaris' All-New 2022 Electric Polaris Ranger
Aug 3rd 2021
Much like electric automobiles in the 20th century, the electric UTVs of today have, for the most part, fallen flat on their face. Electric side-by-sides like the Polaris Ranger EV have developed a niche user-base among a select grouping of governmental and industrial bodies, with small-scale implementation of electric UTVs in areas such as public parks, zoos, amusement areas, etc. As of yet, however, the performance, durability, and battery life of the older Polaris Ranger EVs has led to lackluster demand from the general off-road public. The EV Rangers currently on the market pale in comparison to their gas-powered compatriots, but the latent potential of an electric-powered off-road buggy is enormous. For one, the torque numbers that an all-electric Ranger can produce are insane, and without the need for belts, spark plugs, oil filters, and all the other complications of an internal combustion engine, a well-designed electric Ranger is likely to be far more durable than a gas-powered machine.
This dream of an equally-capable electric UTV with the same runtime as a fossil fuel vehicle is a tall order. Not only will a battery-powered Polaris Ranger need to have enough energy storage to last on difficult, hilly, and mountainous terrain, but it must also be priced competitively before it can win a significant amount of market share. If any firm could pull it off, though, it would be Polaris. And with their announcement of a totally redesigned Polaris Ranger EV set to hit the scene in 2022, expectations are high as riders anticipate what the future has in store for all-electric off-road vehicles!
Previous Iterations Of The Polaris Ranger EV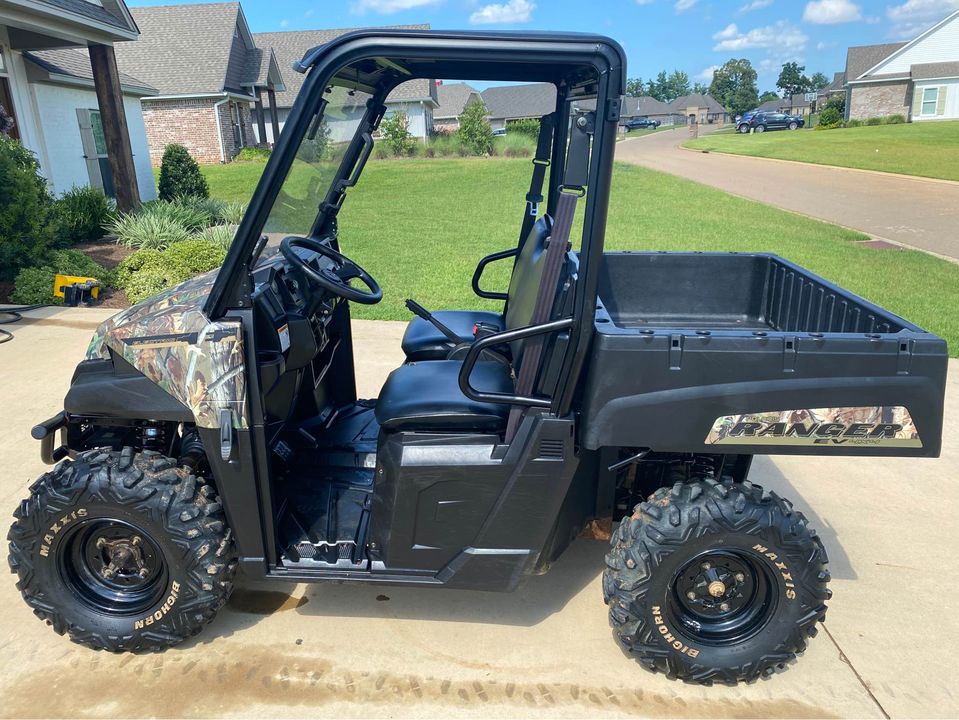 Polaris has offered an electric Ranger for a while now, and for the longest time, they were pretty much the only game in town aside from customized golf carts. John Deere makes an electric Gator, but it lacks 4WD and has less clearance / suspension travel than the old EV Rangers. Bad Boy Buggies -- which is now owned by Textron -- Husqvarna, and HiSun Motors also make electric side-by-sides, but finding replacement parts for and getting work done on these electric side-by-sides is difficult to say the least.
With all electric-propelled UTVs, maintenance is key, and the older Ranger EVs are no different. Changing the algorithm to 11, 71, or 72 to prevent the batteries from overheating / overcharging is important, and so too is ensuring that the batteries are properly watered after charging through the use of an aftermarket battery watering kit. To prolong the battery life, you should also plug the machine in while it's not being used and keep the battery post coated with either a spray-on or brush-on terminal protectant -- while also making sure that the cable connections on the batteries / controller are tight. The smart battery charger on older EV Rangers goes into "MAINT" mode after charging to keep the batteries from sulfating, but you'll still want to spray a mixture of water and baking soda on and between the batteries every few months to neutralize the acid that builds up. Finally, the motors on old EV Rangers are not waterproof. So during the washing process, you should cover the motor with a plastic bag and use low water pressure to avoid damaging the internal electronics.
Burgeoning Battery Technologies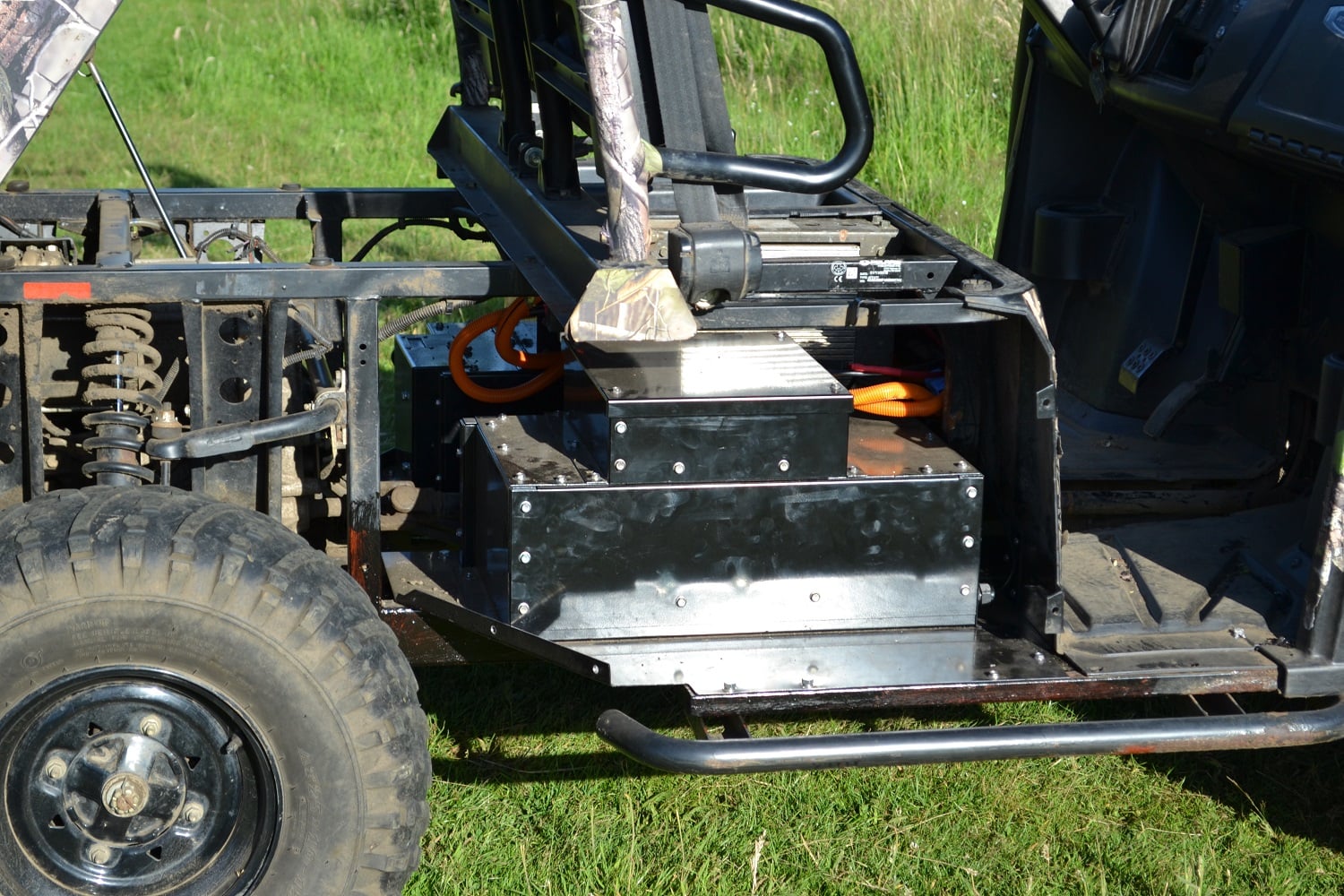 Although folks have been developing and improving upon energy storage technologies for thousands of years, contemporary battery tech is still in its infancy. Lithium ion batteries are already old news, which makes Absorbed Glass Matt (AGM) batteries even more archaic. Needless to say, it'll be a while before the energy storage density of batteries reaches parity with the energy conversion output of gasoline and diesel. But necessity is the mother of invention, and as the kinks get worked out with regards to cold-weather operation, range, and longevity, the incremental improvements in battery technology are sure to trickle down to the off-road sector.
The 2022 Polaris Ranger EV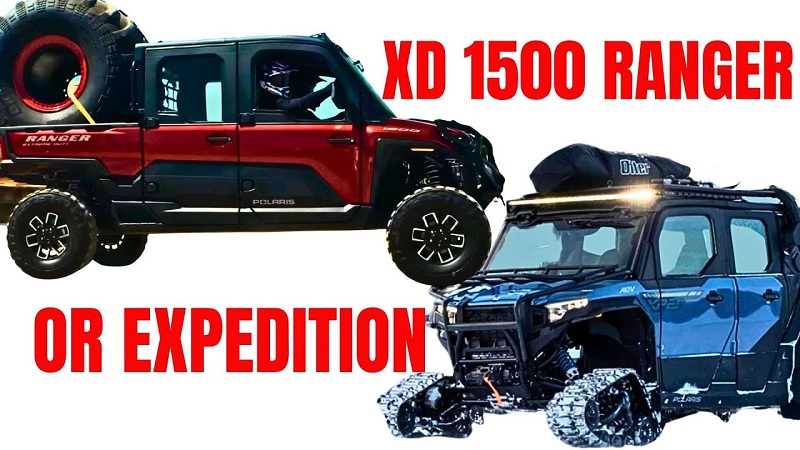 After reviewing the specifications of the all-electric 2022 Polaris Ranger, you'll notice that it's roughly comparable to a Polaris Ranger 500 Mid-Size in terms of width, ground clearance, and payload capacity; but it costs roughly 25% more. The 2022 EV Ranger also comes stock with street-tread tires, which, to some riders, indicates that the vehicle is for light-duty use only -- more an expensive and glorified golf cart than a serious work or recreational machine.
The camouflage color scheme option on the 2022 electric Ranger is a great hook for hunters, who will definitely benefit from the quietness and stealth that comes with electric-powered vehicles. But from the surveys we've conducted, the alternate grey color is more a detractor than an aesthetic boon.
Aside from color and cost, the new electric Polaris Ranger should be very dependable, and capable of delivering ample amounts of torque for everyday tasks and operations. It offers 30 horsepower and a towing capacity of 1,500 pounds. And as long as you practice good maintenance habits, keep the charger dry, and top off the batteries every 50-100 miles, you shouldn't experience any battery-related issues for at least 3 years or 300 hours.
Putting It All Together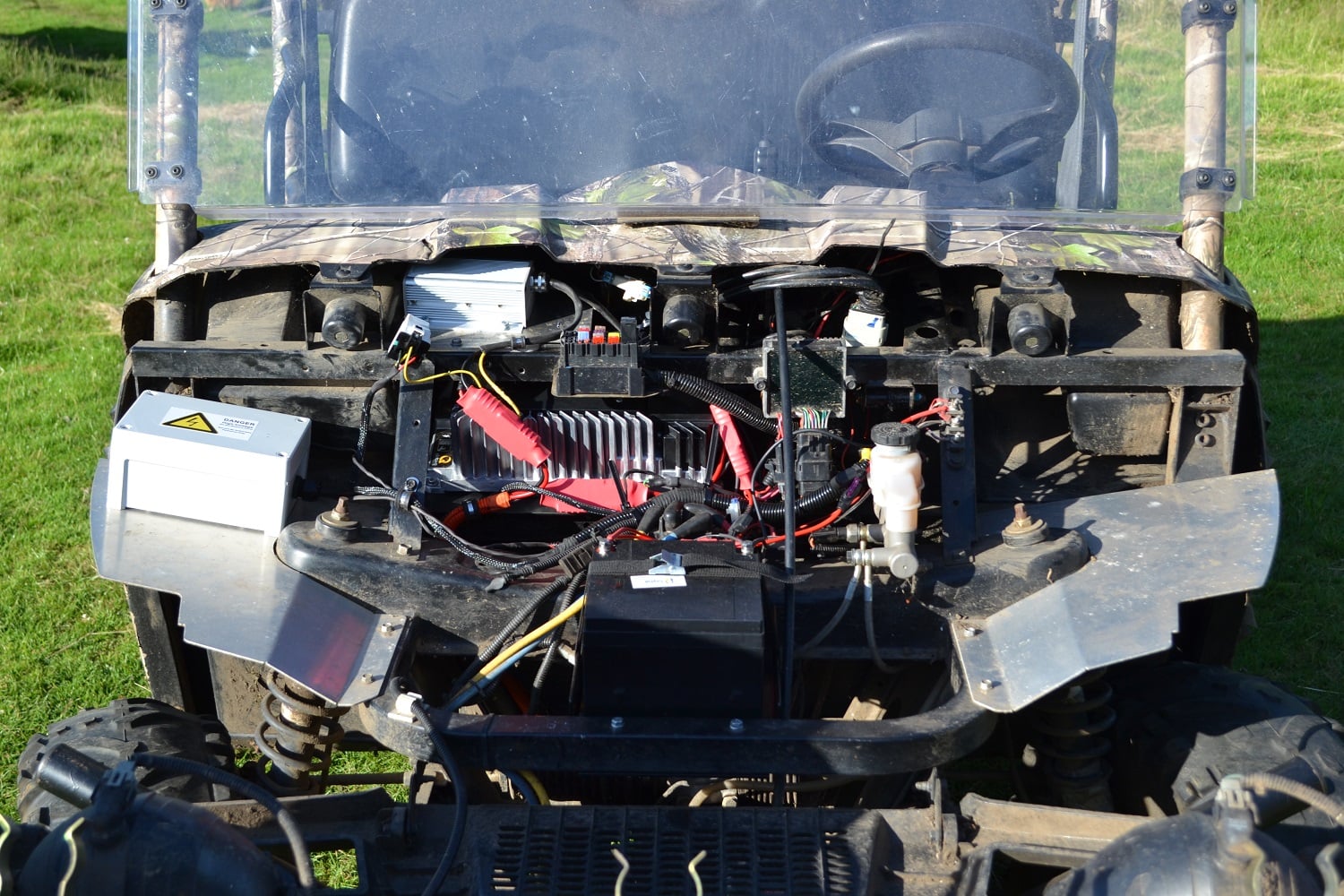 By joining forces with Zero Motorcycles, Polaris has made it clear that their increased efforts in the EV space are not made in jest, in vain, or in an attempt to virtue signal. The debate between riders on the topic of EVs is hotter than ever, with some arguing that electric Rangers are the future, and others arguing that they're only green because they break down, sit idle, and extract no energy from the grid.
The pre 2022 Polaris Ranger EVs can't replace an aggressively-used gas-powered Ranger. And while the older EV Rangers do make for good Sunday drivers -- as well as excellent modes of transport for wildlife watching and observing nature -- they can't take you far and won't move you to your destination in a hurry. Furthermore, getting the first generation of anything is always a gamble, and the same goes for the new technology used in the 2022 all-electric Polaris Ranger. There are typically gaps in the manufacturing quality of new UTV designs -- be they gas, diesel, or electric -- and it's not clear whether or not Polaris has the infrastructure in place to service the all-electric models nationwide. It's an exciting time in the industry no doubt, but without a crystal ball or a deck of tarot cards, it's impossible to guess how the progression of electric UTVs will pan out. In the wise words of Yogi Berra, "It's tough to make predictions, especially about the future"! And nowhere is this more salient than in the sphere of electric vehicles.