How To Use a 4 or 5 Point Harness in 2015 Polaris Models
Mar 19th 2015
Safety features are great but as of 2015 you may run into an issue if you try to upgrade the stock lap belts to a more advanced 4- or 5-point harness restraint system. New for 2015, all Polaris models have a lap belt safety switch which interrupts the ignition when belts aren't buckled. When the safety feature is engaged, your Ranger will be limited to 5mph. This is great for stock seat belts, but not so great for aftermarket 5-point harnesses. Fortunately, there is a simple solution for this and it's relatively inexpensive to implement.
Upgrading to a 5 Point Harness System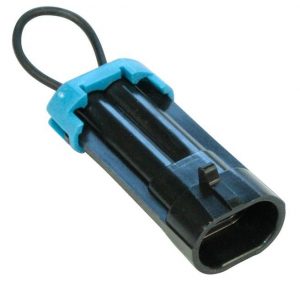 Harness OverRide Clip by DragonFire - Required for all newer Polaris Ranger models using a 4- or 5-point harness system. Simply plug it in and go![/caption]
If you've been looking to upgrade your Ranger's stock seat belts to a 4 or 5 point harness restraint system, you'll need an adapter. Harness restraint systems are bolted to your Ranger or secured to a Harness Bar or a combination of both. When installed, these aftermarket restrain systems don't use the stock lap belt connections. In fact, they often replace them. So while you're completely secure as a rider when using an aftermarket 4 or 5 point harness restraint system, your Polaris Ranger UTV won't know the difference.
To solve the harness issue, DragonFire has created a Harness OverRide Clip. The clip is designed to close the open loop system and allow you to use the full potential of your motor. No wiring skills are required for this install. All you have to do is unplug the old belts and plug in the Harness OverRide Clip and you're ready to go. The clips are available for just $16.99 a piece. One clip is required for each stock belt being replaced.
Harness OverRide Clip Features:
No wiring required, simple plug & play install
Required for use of 4 or 5 point harness restraints on all newer models
Fits all 2015+ Polaris Ranger models
Made by DragonFire
SKU: 14-2030
Currently DragonFire is the only manufacturer we could find with a product that solves the bypass issue. Pro Armor said that they had one but that it hasn't yet been released for sale. We'll be watching for it and will add it to the products available on our site as soon as it becomes available.