How To Install A Polaris Ranger Winch
Mar 30th 2022
In the off-road community, installing a winch on vehicles (be they Jeeps, 4x4 ATVs, or UTVs) has become almost as commonplace as putting on bigger tires and lift kits.
Even more so in the side-by-side community, though, winches are growing in popularity. As people get themselves stuck in situations and have to call for help or a tow, they quickly learn they would have been able to get un-stuck had they already installed an off-road winch.
Thankfully for all of you, today we are going to give you a crash course in installing your very own Polaris Ranger winch.
Choosing a Polaris Ranger Winch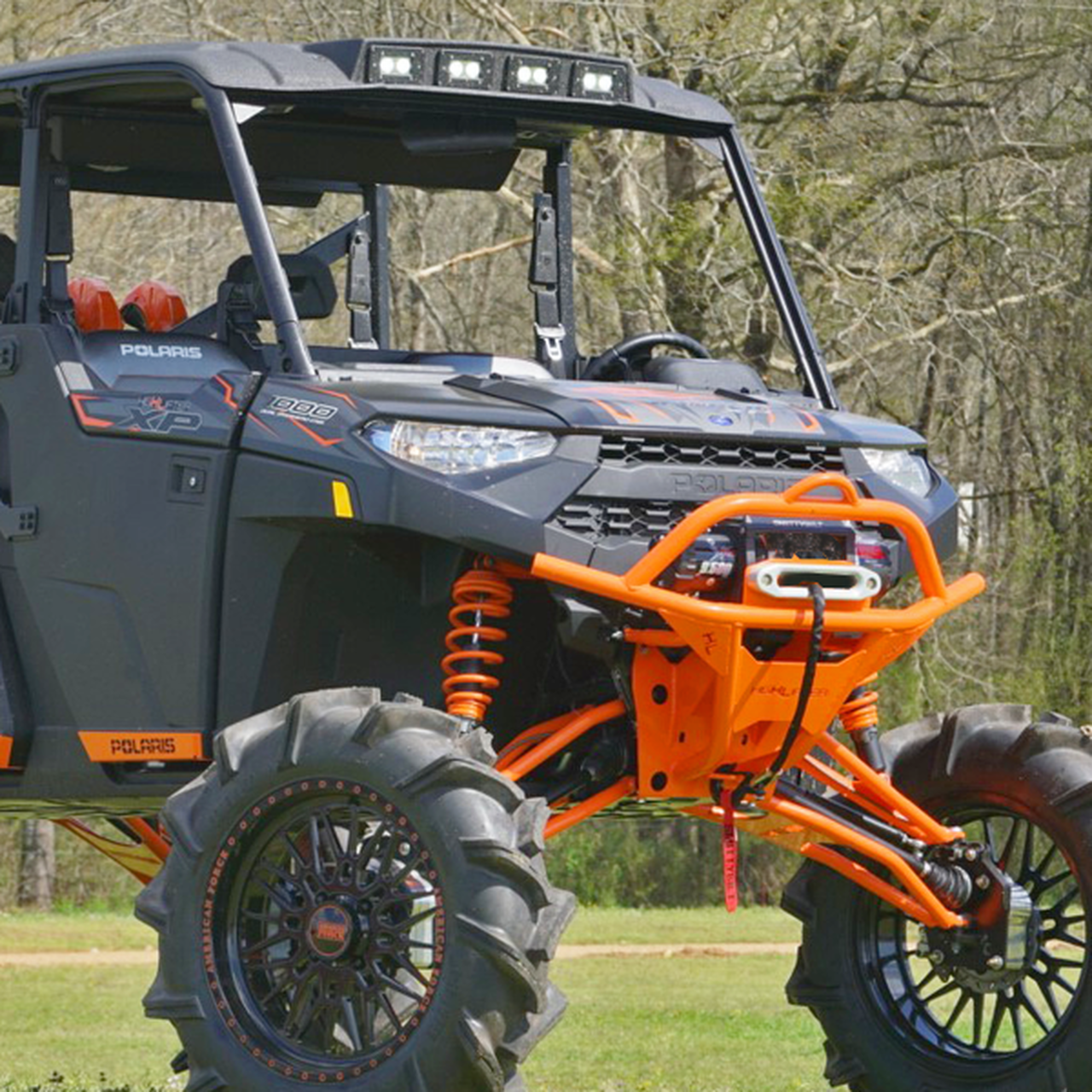 Picking out a new winch for your Ranger, Ranger 570, or Ranger XP 1000 isn't exactly the easiest task. With so many models and variations to choose from, how do you even know where to start?
We like to try and narrow it down to these features when choosing:
Weight Rating
Line style (Synthetic rope, braided steel wire, etc.)
Torque rating
Water/weatherproofing
Mounting method
A Winch's weight rating should be at least 1.5 times the weight of your vehicle. So for a standard Polaris Ranger Mid-Size, a 2,500 Lb winch might suffice, but for a Polaris Ranger Crew with an aftermarket roof rack and bed shelfs stuffed to the brim with gear and supplies, a 3,500 Lb winch wold probably be more appropriate.
Winches such as the Polaris Ranger 3000 lb Winch by KFI come with a synthetic rope material for the line, while others like the Polaris Ranger VRX 3500 lb Winch by Warn utilize a braided steel cable. Mileage may vary, and it is important to research the material you will trust most!
Once you've chosen your winch carefully, you'll want to choose your winch mounting method as well.
Bolt-on Polaris Ranger winch mounting plates tend to be the most popular, due to ease of use and install. No welding is required, and you can get setup in no time at all. Models like the Polaris Ranger XP 1000 Winch Mounting Plate by Super ATV are extremely convenient and come with everything you need to install the plate on your UTV.
Wiring the Polaris Ranger Winch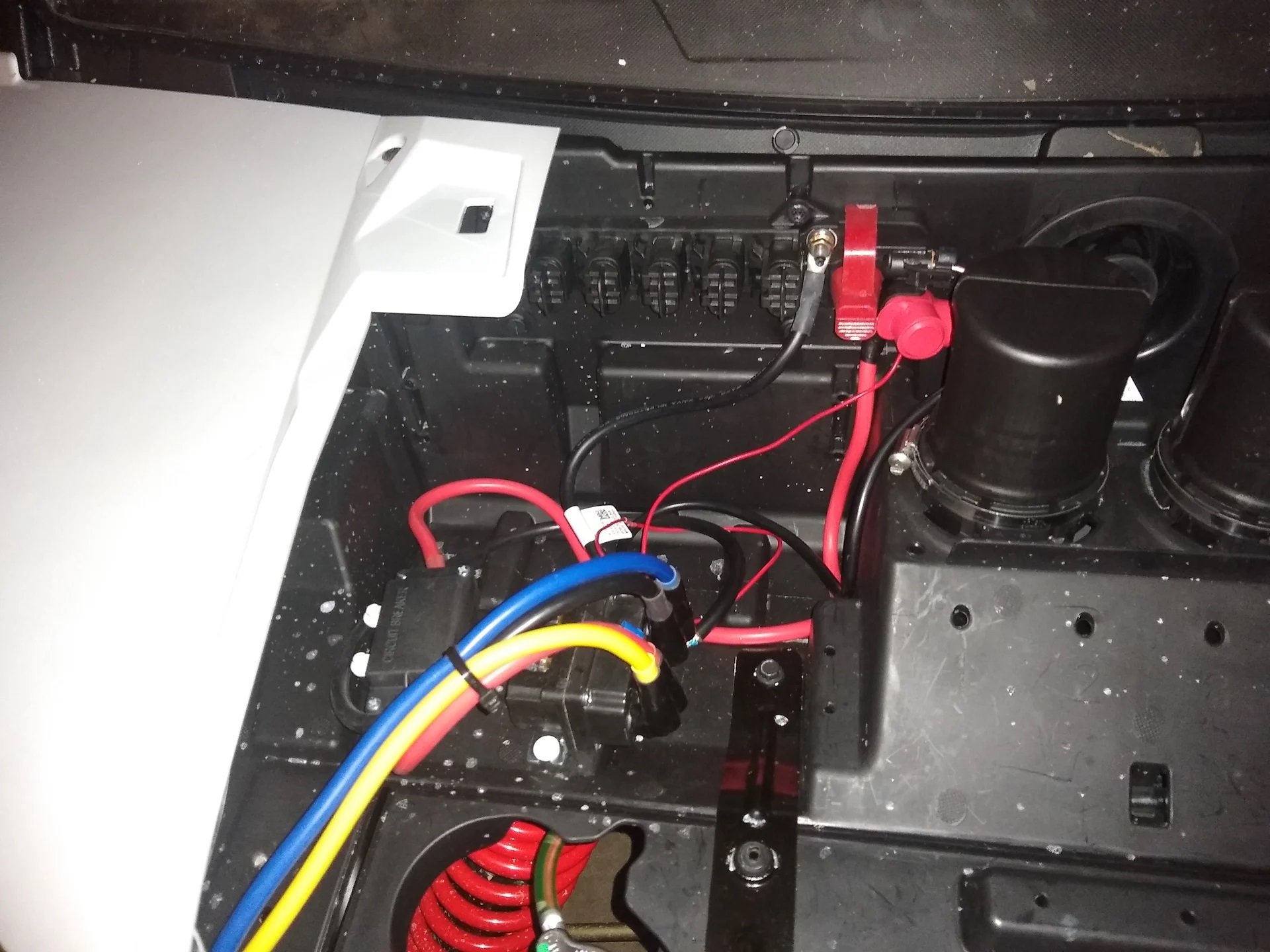 Once you've got your winch and matching winch mount, the next step is going to be connecting the winch wiring to the battery.
We are going to cover two ways to wire your winch today: the first will be a simple and straightforward method. The second will include a little more work, for a much more convenient payout!
To start with either method, you'll need to remove the front grill and fascia to gain access to the front suspension area. And please also make sure to disconnect the battery for the time being, as you'll be working with live wires if you don't!
From here you will be able to mount your winch bracket, as well as the winch itself. Please, make sure the bolts are tightened properly here. You really, really do not want this winch coming loose when pulling yourself out of a ditch somewhere!
Winch Contactor and Busbar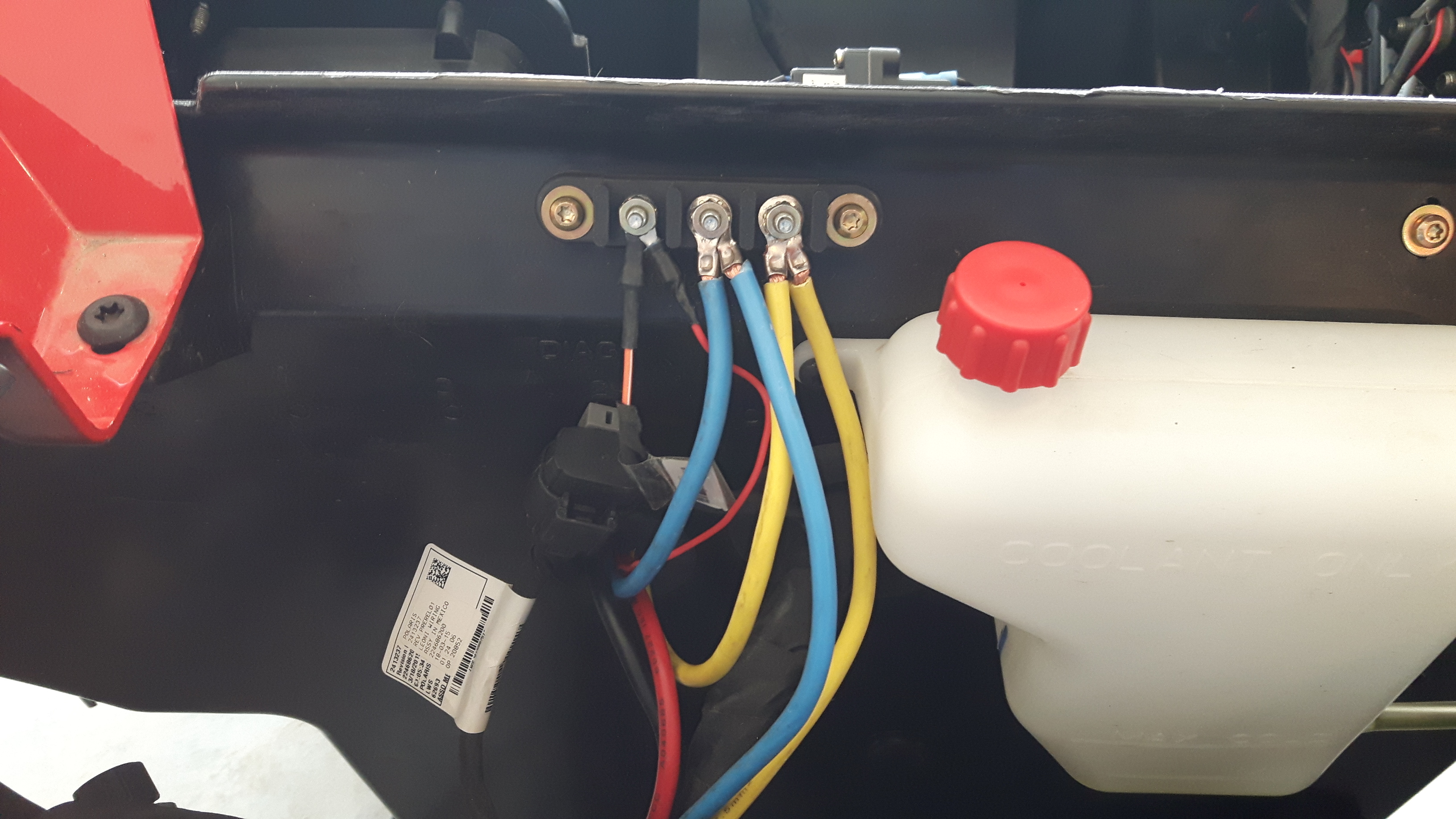 Next you will want to carefully run the leads from your winch, to the winch contactor or solenoid, and from there to the UTV busbar. Extra caution is needed here, as you do not want to accidentally tear or sever any other wires that are in the vicinity. You'll be running the leads to the bus bar on your Ranger, which leads to the battery itself.
Thankfully everything should be color-coded for you already, which takes the guesswork out of things.
Now at this point you will want to use zip ties and electrical tape to secure any and all wiring that is now loose in the UTV. Make sure to avoid securing wires to any surfaces that move or produce heat -- sticking to areas that you can already see wiring attached to as always a safe bet.
When in doubt, consult the winch manufacturer. And in some cases, if you feel in over your head, a visit to the mechanic will get you squared away easily.
Polaris Ranger Rocker Switches and Plates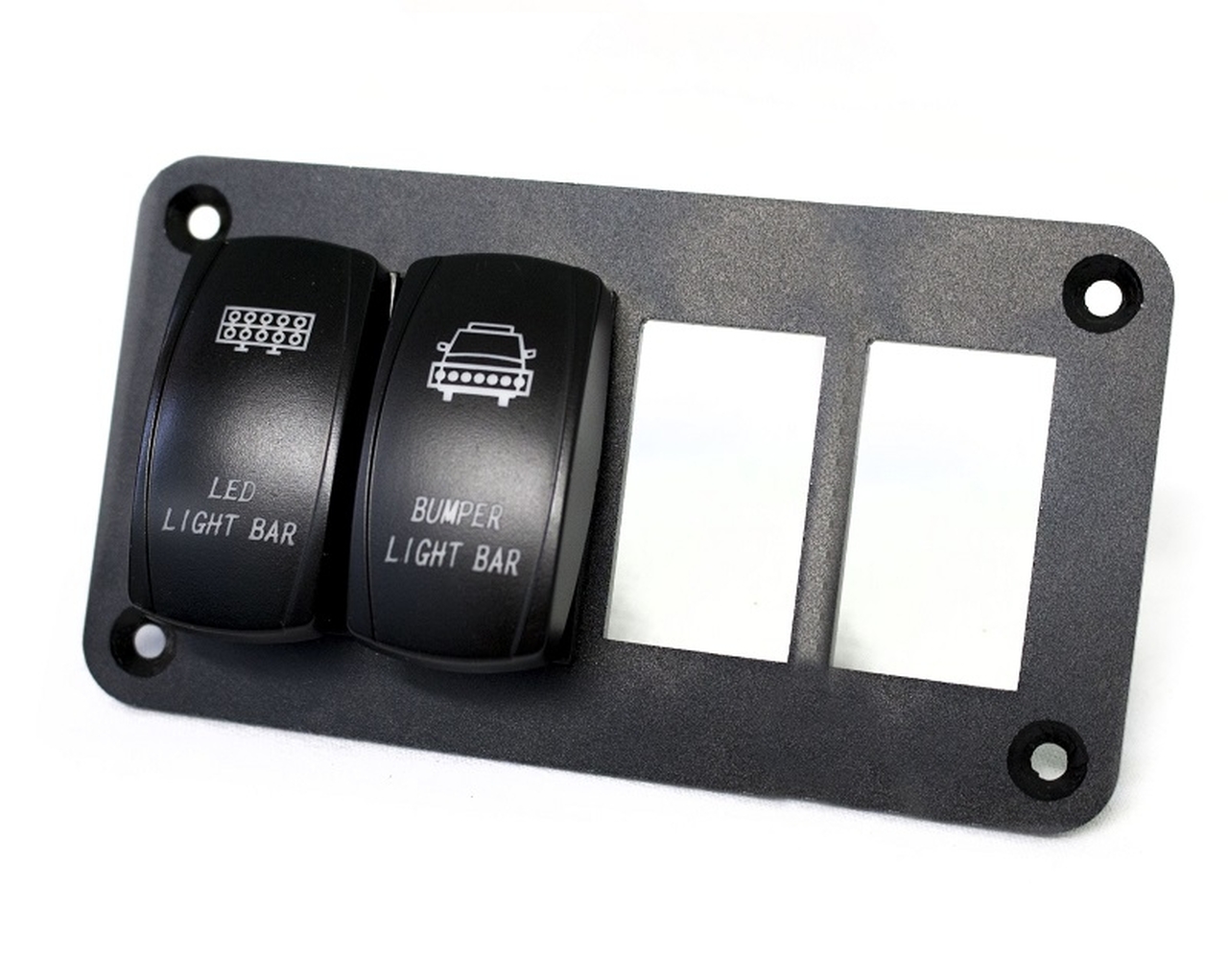 Now that the easier winch installation method is out of the way, let's talk about switches.
Polaris Ranger rocker switches are available to give you easy access to your winch controls via the cabin of the UTV. And some winches will actually come with their own rocker switches for easy installation.
This is convenient as you will be able to steer and operate your side-by-side at the same time as using the winch to get out of sticky situations. Having the ability to control the steering wheel while winching can mean all the difference in the world!
If your UTV doesn't already have a panel for rocker switches, adding something like the Aluminum Rocker Switch Mounting Panel for Rocker Switches by Race Sport Lighting to your dash will be an important step to remember.
This will allow you to add up to four switches to control your winch, in addition to light bars, whip lights, rock lights, and other electronic accessories.
Just as with the winch installation itself, take great care when securing the wires for your rocker switches. Keep them out of the way of moving parts such as the shocks, wheels, and steering rack, and keep especially away from parts that create heat (such as the exhaust).
Finishing the Job
Once you have your winch mounted properly, and all of your wiring connected and secured, it is time to test out your winch. Make sure to replace the fascia and grill back onto your Ranger first, and re-connect your battery. Test the winch by spooling out wire and drawing it back in to ensure that it works. Once you know it does, you're good to giddy up and go!
We hope that you never find yourself in a tough situation without a winch. Be it to extract yourself from mud pits, to pull out tree stumps, or to simply achieve peace of mind, you'll get it all with a winch that you know was installed correctly!
And next time you see an overzealous rider stuck in the mud, you'll be the one ready to save the day and lend a helping hand to someone in need.