​Different Types Of Joints For A Robust Polaris Ranger A-Arm Setup
Nov 1st 2022
You might be familiar with the heim joints used to connect the tie rods to each of the front wheel spindles within your side-by-side. But you might not know that it's also possible to use heim joints in lieu of Polaris Ranger ball joints for your a-arms / control arms! But is this a good idea? And does such a setup make the vehicle stronger, or weaker? This is what we're looking into here today, so let's get to it!
Popping / Breaking Polaris Ranger Ball Joints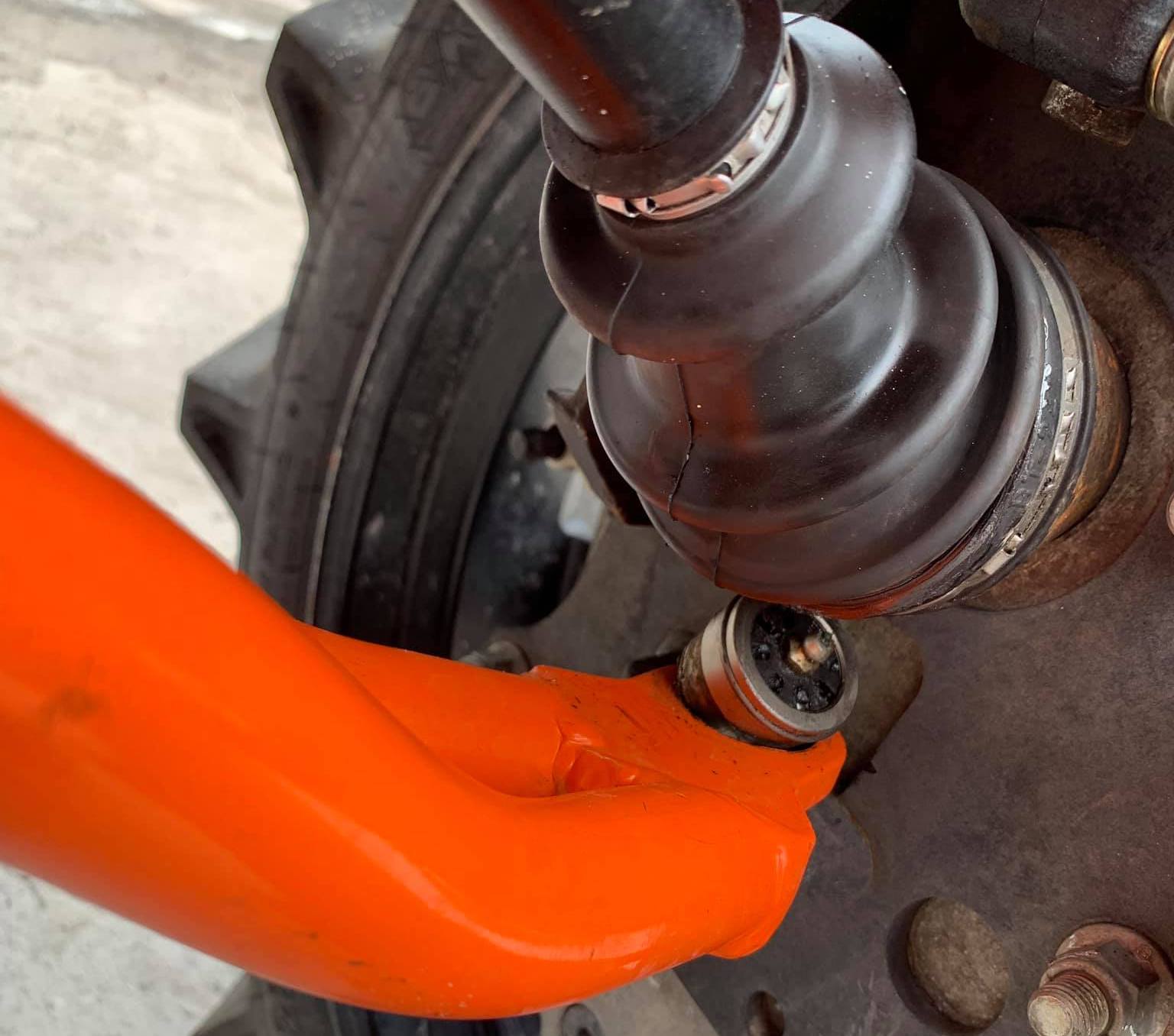 When companies engineer ball joints for the stock Polaris Ranger, they design them with only a small amount of extra room built in. In casual riding situations and on a bone-stock machine, the factory ball joints will normally perform well. But when you begin to modify your machine with aftermarket accessories like lift kits, arched a-arms, and larger tires, you introduce different angles that the stock Polaris Ranger ball joints are less equipped to handle. As such, you might find that your ball joints pop out (or even break) on a regular basis.
One way to keep your ball joints from popping out is to weld them in place. Alternatively, you could also try some higher-quality aftermarket Polaris Ranger ball joints like the ones by Keller Performance Products, Dirt Mafia, or All Balls Racing.
When modifying your machine, it's important to consider how these changes will affect the vehicle's geometry. If you raise the angle of the a-arms with a bracket lift, this will put added strain on the joints (both the control arm ball joints as well as the axle CV joints). Similarly, things like wheel spacers can also affect your ball joints. As the tires move outwards, the load of the vehicle will begin to put added stress on the ball joints. While aftermarket modifications can be done correctly, it's important to note that almost any change you make will have knock-on effects, and these can be annoying at the very best, and catastrophic at worst!
Polaris Ranger Ball Joint Deletes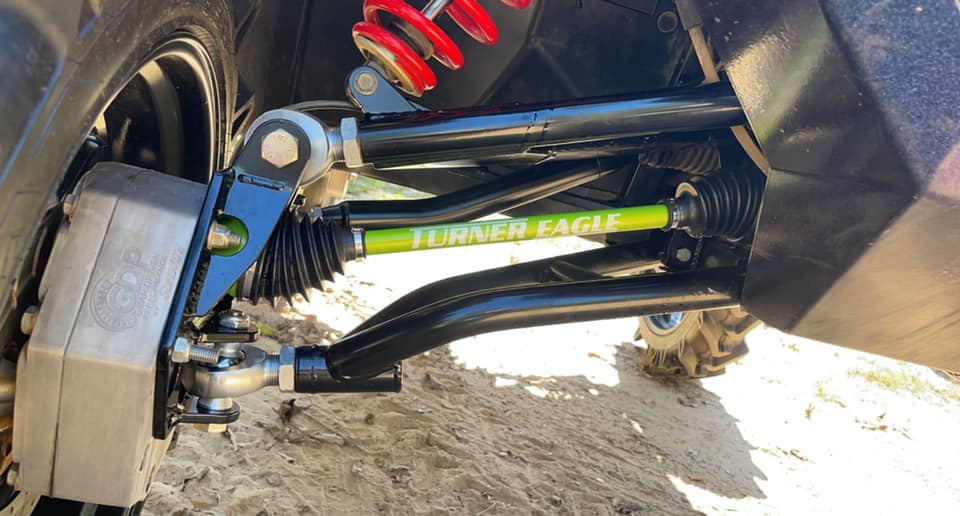 If you're rocking massive portals, forward a-arms, and monster mud tires, even the best Polaris Ranger ball joints might fail to last an entire season. So if you've tried all the options but to no avail, you might want to delete your ball joints altogether! Companies like Pocket Change Fab (PCF) make ball joint eliminators for the Polaris Ranger that use heim joints instead.
Ball joint deletes are typically used by those with portal gear lifts. With a new portal plate that eliminates ball joints and uses heim joints in their place, you won't have to worry about your a-arm joints popping loose anymore! Plus, you'll be able to turn way better with heim joints installed. The only downside to custom ball joint deletes is that you making also need aftermarket a-arms to run them. While it is possible to cut off your ball joint tabs and fab up new ones for heim joints, we wouldn't recommend this unless you're an expert with the requisite tools and know-how!
Adjusting And Maintaining Your Polaris Ranger Ball Joints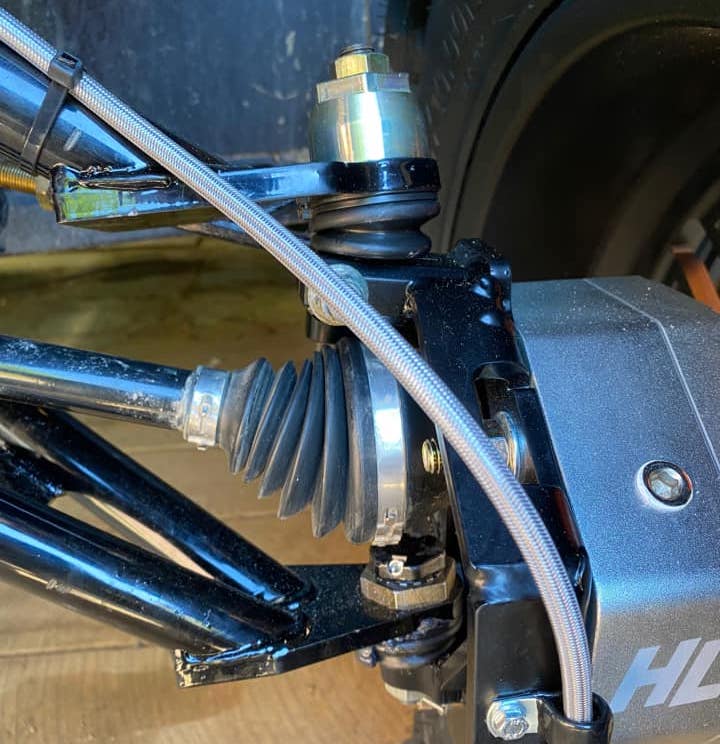 Although non-greasable and non-adjustable ball joints might be a tad stronger than their adjustable and fully-serviceable counterparts, the benefits from the latter are sufficient for justifying the reductions in strength. You'll know that your ball joints need to be adjusted by the sound they make, and depending on the conditions where you ride, you'll want to clean and repack your ball joints with grease regularly as well!
How To Quiet Down Your Heim Joints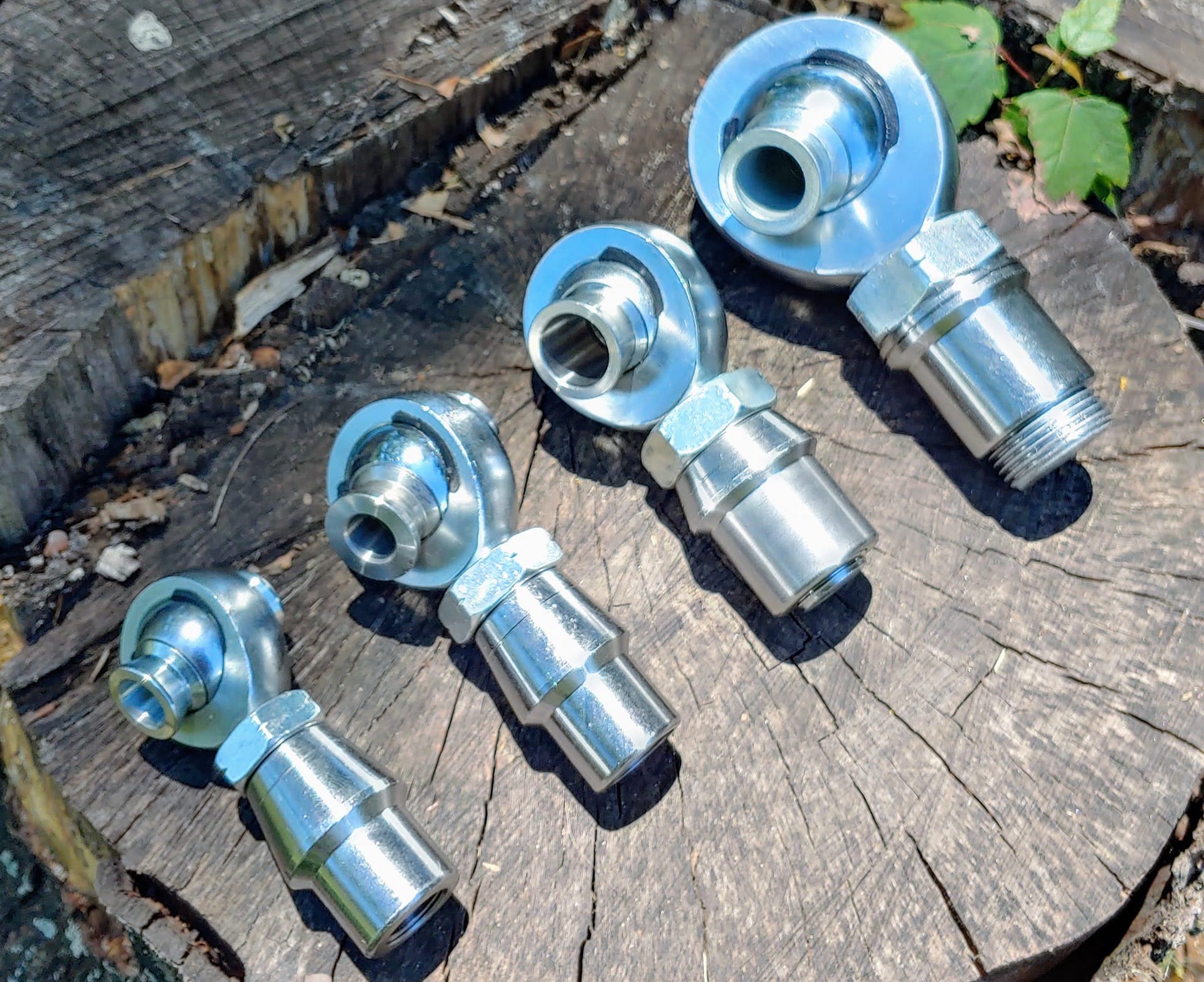 Whether they're on your tie rods or control arms, heim joints are notoriously noisy – even more so than ball joints. So how do you prevent your Heim joints from squeaking and creaking all the time? While you can clean and spray them with penetrating oils before every ride with products like WD-40, PB Blaster, and Lucas Red N' Tacky grease, these are sure to attract dust, which isn't optimal. Instead, we'd suggest using something like Dry Moly lube, or changing to heim joints with teflon liners.
Best Polaris Ranger Ball Joints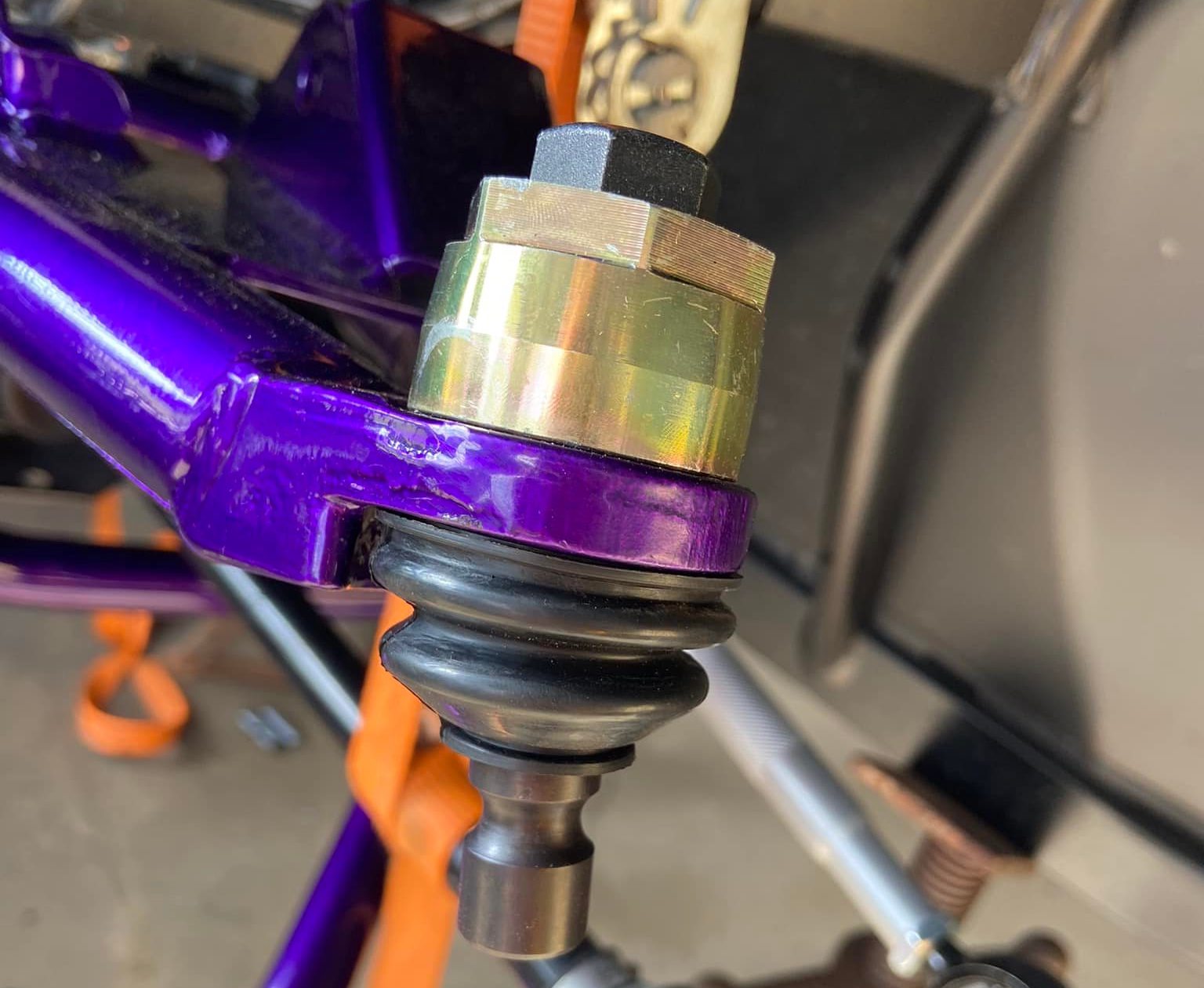 We've seen SuperATV ball joints on rigs with 6" portals and 35" tires running their Rangers like Baja trucks with no issues at all, while other riders complain that SuperATV ball joints keep breaking on them. We already mentioned Keller, Dirt Mafia, and All Balls Racing, but some other good aftermarket upper and lower ball joints for the Polaris Ranger include High Lifter Apex ball joints, Moose ball joints, and the ball joints by Demon Powersports. It should be noted, however, that the new body style (NBS) Polaris Rangers require threaded lower ball joints, but this can be circumvented with products like OBS lower conversion kits.
Other Tips For A Stronger And More Robust Polaris Ranger
With large lift kits and massive tires, you're going to want some strengthening upgrades to avoid issues down the line. Products like aftermarket ball joints, weld-in frame sections, upper / rear frame bracings, and things like aftermarket HD tie rods and link bars are all advised for those with 8" portals. You can take your chances if you'd like, but it's similar to riding with two lug nuts instead of four on your wheels – doable, but going to cost you in the end!
Hope that clears things up for you, and if you need further assistance with your Polaris Ranger ball joints or Polaris Ranger heim joints, we're here to help!