Bringing Your K9 Companion! The Best Dog-Related Accessories For The Polaris Ranger
Sep 15th 2021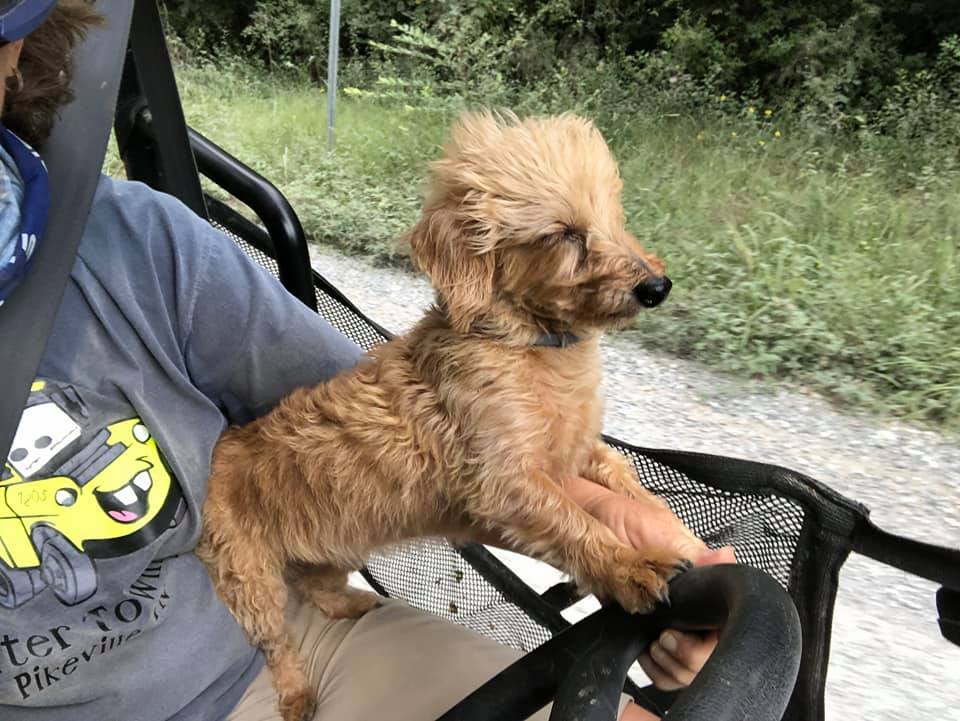 If you're a dog owner, chances are that your four-legged friend enjoys riding as much as you do. And although some riders leave their dogs behind so that they don't drop raisins in the cab / bed, others bring their dogs along wherever they go! Riders who use their Rangers for bid hunting almost always bring their German Shorthair Pointers, Labrador Retrievers, or other bird dogs to both find and retrieve ducks, quail, and doves during small game season, while other pet owners simply enjoy their dog's companionship and general enthusiasm while riding. But the stock Polaris Ranger isn't designed for quadrupeds, and it can be unsafe and / or uncomfortable for dogs to ride in one. Not only can the bed become sizzling hot, but if your animal isn't used to off-roading, it might jump off at the first sign of a rabbit or squirrel. Furthermore, your dog could also damage parts of your machine like the seat upholstery while stabilizing itself on rough terrain. Fortunately, however, there are a variety of dog-related accessories -- ranging from Polaris Ranger dog boxes and dog kennels to Polaris Ranger dog seats and dog seat belts -- that one can use to protect both their dog and their Ranger. So if your pooch goes nuts every time you grab the keys to your side-by-side, get yourself some K9-related UTV accessories so that it can safely tag along in comfort!
Polaris Ranger Dog Boxes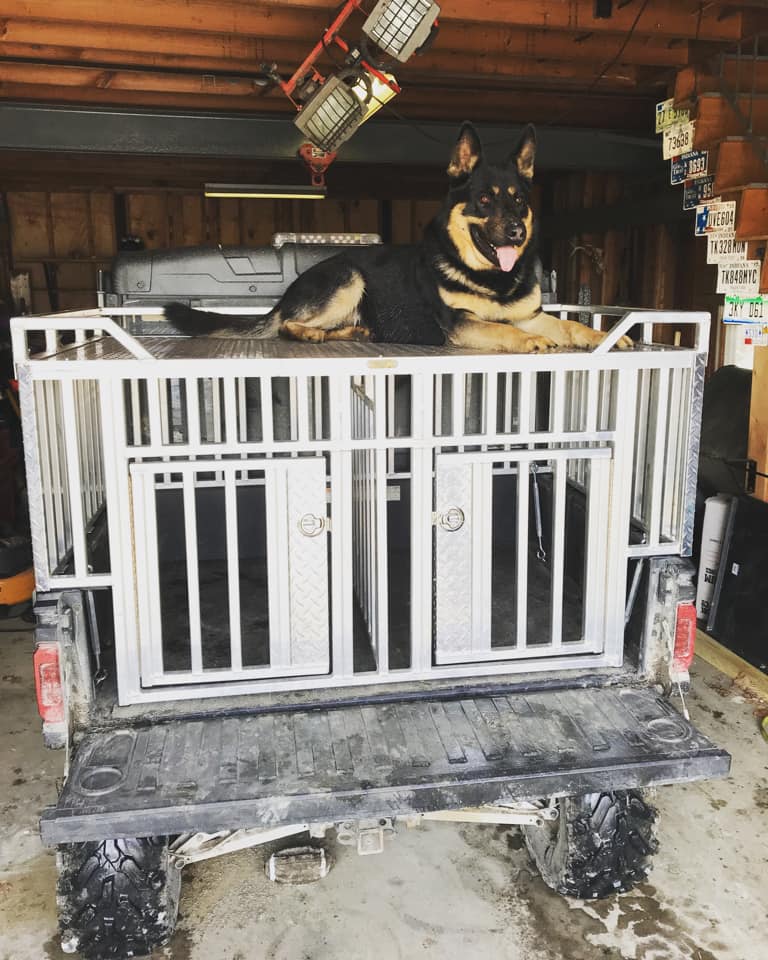 If your dog is well trained and used to riding in the bed of a pickup, it should do just fine in the bed of a Polaris Ranger. Still, though, it's nice to have the extra security and piece of mind that comes with using a Polaris Ranger dog box, a Polaris Ranger dog crate, or a Polaris Ranger dog cage. Polaris Ranger dog boxes are great for bigger dogs who can easily leap over the sides of the bed in a single bound, but they also come in handy for training purposes. Kennels are often used for conditioning purposes, whereby dogs are sent to "jail" if they misbehave. Polaris Ranger dog kennels are also useful during overnight riding excursions. You can lock your dog inside a Polaris Ranger dog kennel overnight to prevent it from wandering around and getting lost, or put it in a Polaris Ranger dog carrier when you're away to keep it safe from predators.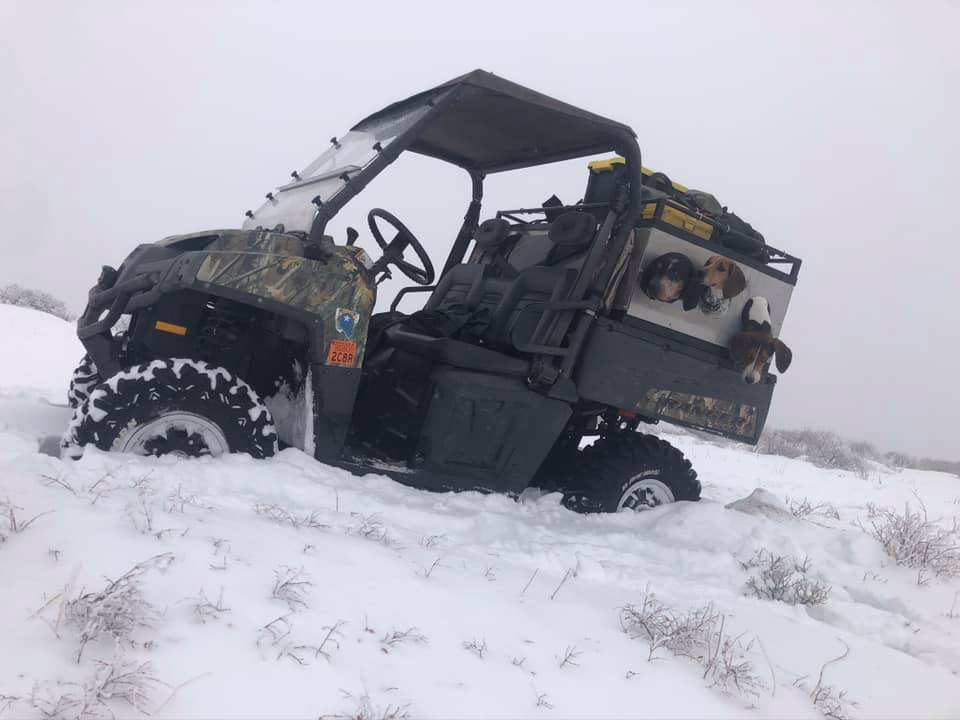 To prevent their dogs from escaping while the machine is in motion, some riders choose to build in-bed cages out of materials like PVC piping and two-by-fours. Other riders, however, opt for legitimate Polaris Ranger dog boxes by companies like Hornet Outdoors. Unlike homemade UTV dog boxes, the ones designed and manufactured by expert aftermarket part makers come with features like twist-lock anchors, head / side rails, and removable panels that can be quickly installed or removed as needed. Some portable dog boxes for the Polaris Ranger, the Polaris Ranger Crew, and the Polaris General include padded bottom sections for added comfort, while other UTV dog boxes are more permanent and attach directly to the factory lock-and-ride bed holes.
Polaris Ranger Bed Heat Shields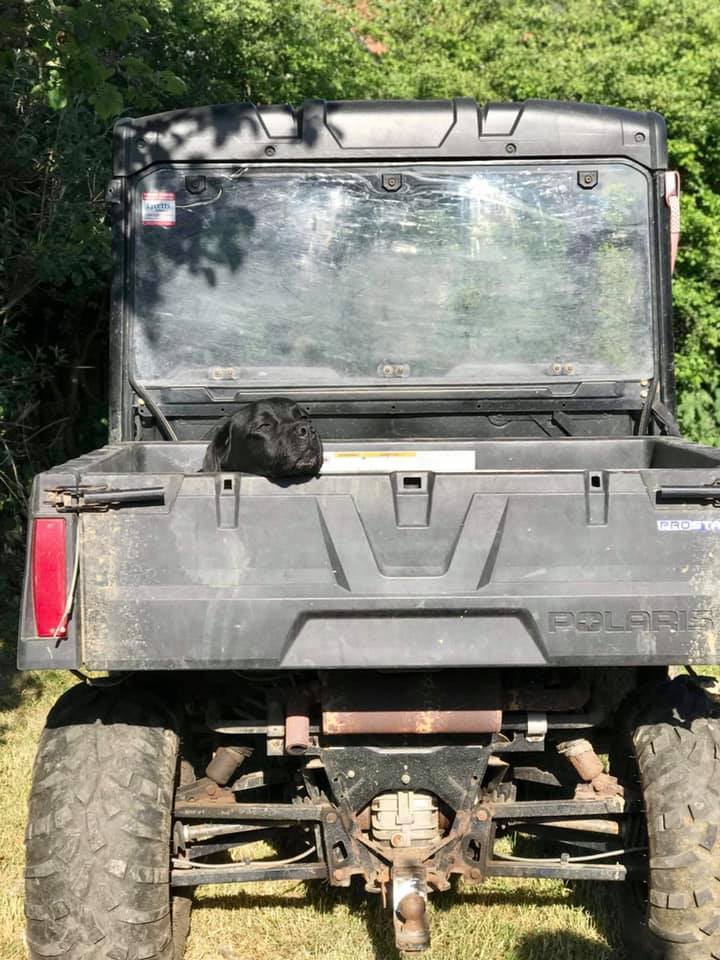 No matter what style of Polaris Ranger dog carrier you decide to go with, it's a good idea to install a Polaris Ranger bed heat shield kit. The Ruff Rider Padded UTV heat shield by Razorback Offroad, for example, is an excellent way to insulate the bed of your Ranger. Not only does it prevent exhaust heat from scorching your dog's paws, but it's also cushioned so that your pup can ride in the lap of luxury!
Polaris Ranger Dog Seats, Dog Restraints, And Dog Seat Belts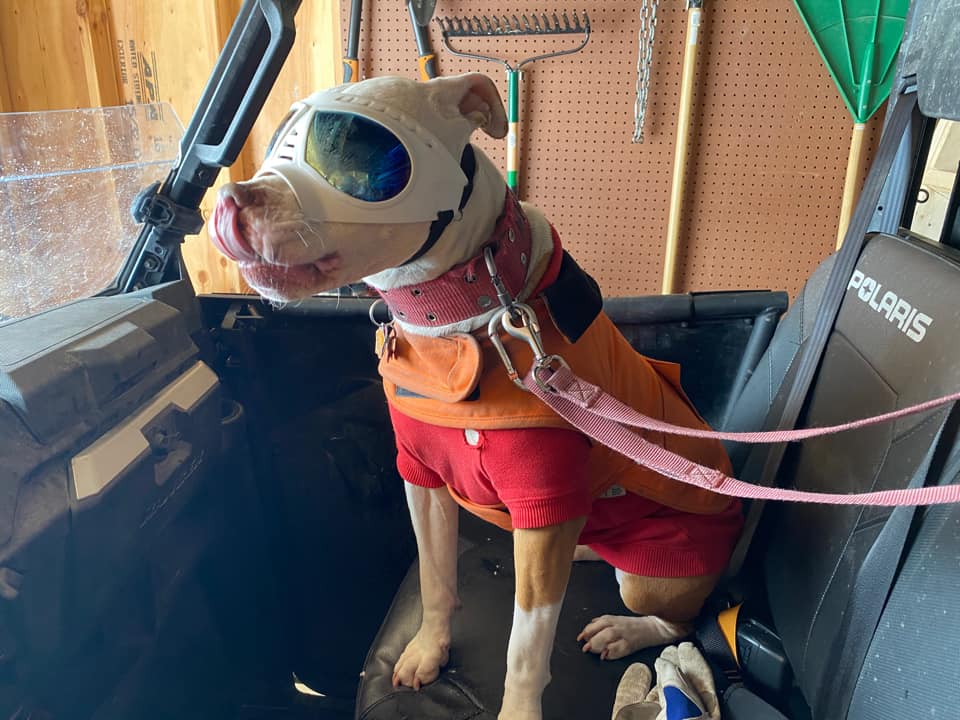 Younger dogs shouldn't have a problem learning how to balance when riding. Older dogs, though, might need a little extra help. If you're riding with other people, they might be able to hold your four-legged friends when things get bumpy. Otherwise, you can also use a regular dog harness with a standard leash. Simply wrap the leash around the back of the seat and your dog will be able to go from the middle to the side of the machine and no further.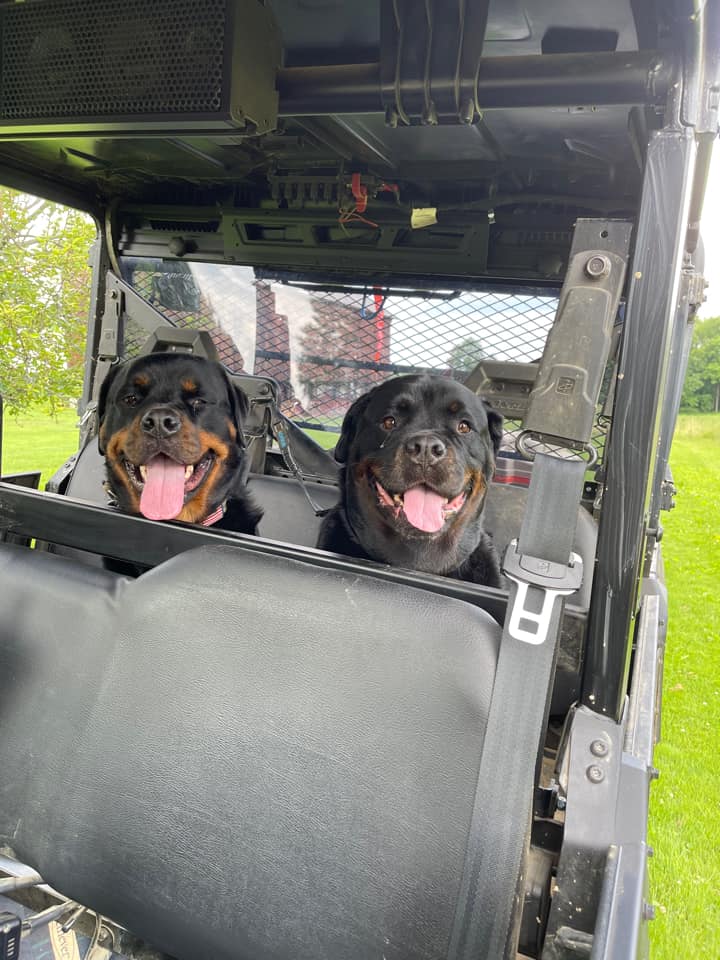 Polaris Ranger dog seats like the Pilot Bully Contractor Console are also good for dogs, but they don't provide the same level of protection as Polaris Ranger dog seat belts. With a Polaris Ranger dog seat belt / Polaris Ranger dog harness, your dog will be able to move around without falling overboard!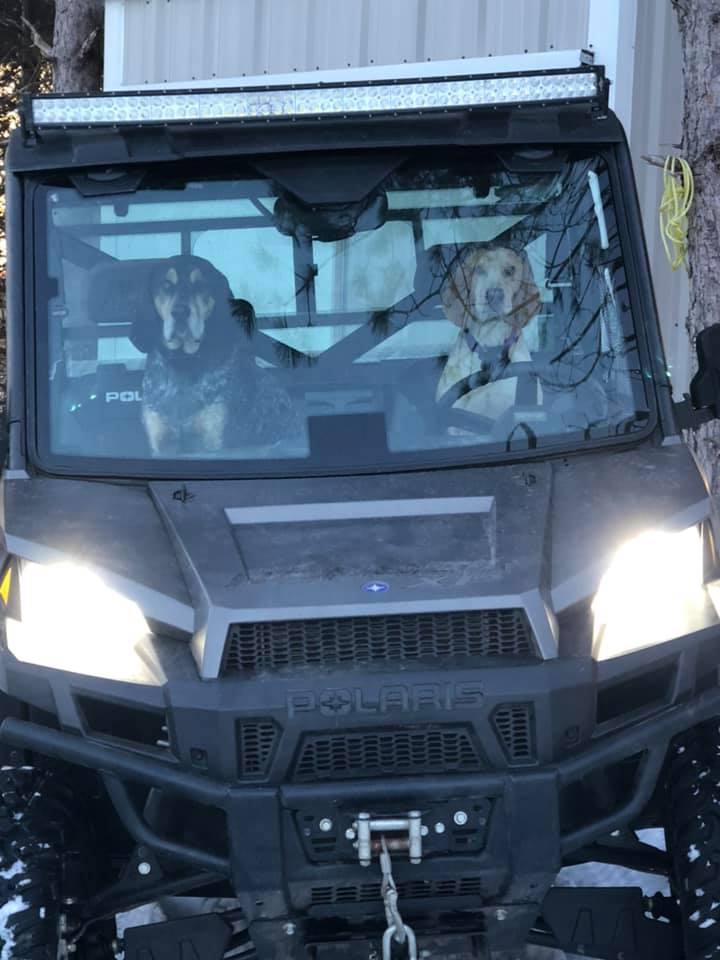 Most dogs are pretty agile, and can learn how to ride in the cabin without any trouble. But to stay balanced, they might grip the seats with their nails, often scratching, ripping, or tearing them in the process. To prevent this, all you need are some Polaris Ranger seat covers! Dog claws are hard on many seat cover materials, but with some rugged Polaris Ranger seat covers by companies like Moose, Quad Gear, or Greene Mountain Outdoors, your dog will be able to ride comfortably without harming your seats!
Closing Thoughts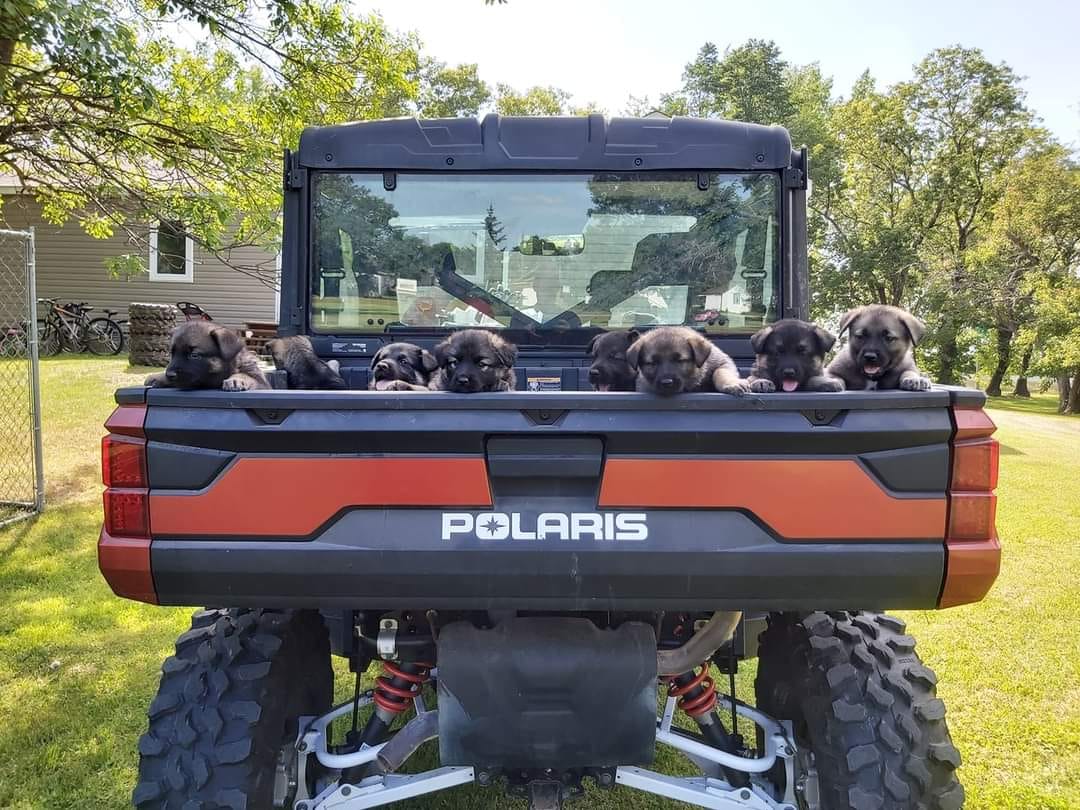 Regardless of whether you've got Doodles, Beagles, Poodles, or Spaniels, you'll have no trouble bringing them on rides with the appropriate Polaris Ranger dog accessories from Everything Polaris Ranger. We've got accessories for catch dogs to use when you're hog dogging, accessories for tracking dogs to use when you're in hot pursuit of prey, and accessories for emotional support dogs so that they're always by your side when you need them. We'll hook you up with the Polaris Ranger dog accessories, but it's up to you to train your dogs how to retrieve Busch Lights from your UTV cooler!