​A Review Of Polaris Ranger Communication Accessories
Jul 21st 2021
There are myriad ways to communicate while riding side-by-sides, however not all UTV communication methods are equal in terms of effectiveness, clarity, and reliability. The good ol' cellular telephone may work wonders when you're near cell towers and base stations, but once you drive out of range, you'll find that even the fanciest of iPhones and Androids won't be able to call, text, or email. Yelling at the top of your lungs out of an open window could work if your interlocutor is nearby, but this is tiring, energy intensive, and hard on your vocal cords. Another option is to use air horns or a Polaris Ranger horn kit to grab the attention of other riders, but like screaming, distance becomes a limiting factor with horn communications -- not to mention the lack of articulation. So what kind of Polaris Ranger communication accessories should one invest in, and what benefits can be gained by doing so? These are the questions we're going to answer in this in-depth review of Polaris Ranger communication accessories!
Polaris Ranger Radios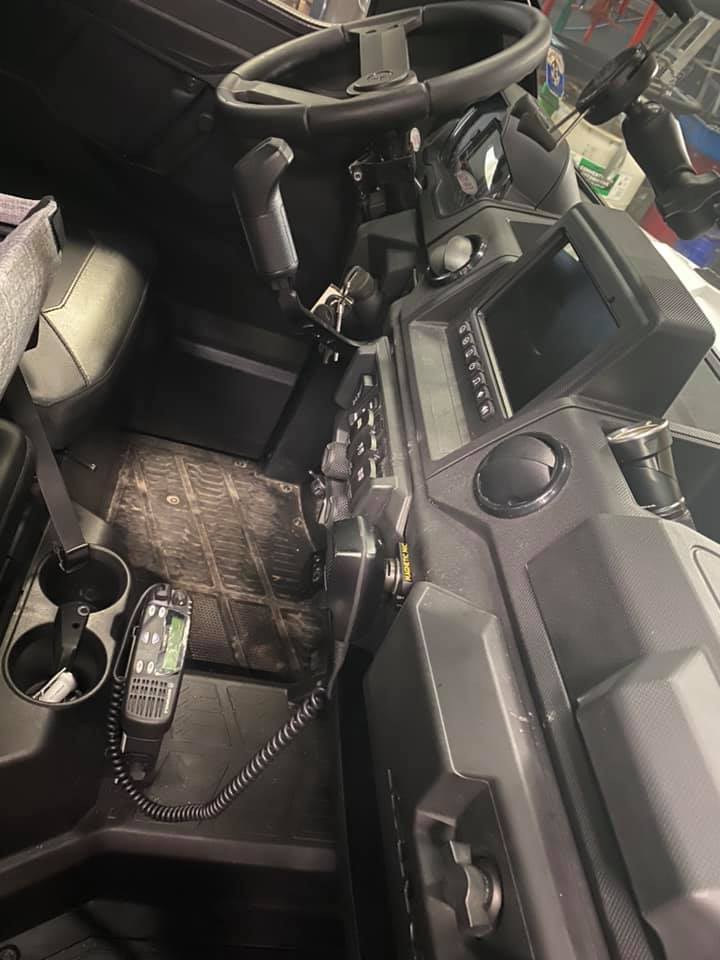 One of the best tools to use for long-range voice communications while riding is a Polaris Ranger two-way radio. Within the category of two-way radios are three distinct sub-categories: CB radios, ham radios, and GMRS radios -- each of which having its own set of advantages and disadvantages. Many riders like to use portable handheld radios and walkie talkies that operate in the FRS range, but because FRS radios must transmit below 2 watts, they can't broadcast signals as far as other types of Polaris Ranger radios. Plus, when you add coverage from trees, steep hills, big rocks, and other interferences into the mix, the range of an FRS-style walkie talkie will be reduced even further. If repeaters and other radio propagation devices exist where you ride, you might be fine with a set of walkie talkies. But if you require multiple miles of range and there are no repeaters around to boost your signals, you're going to need a Polaris Ranger radio with a little more power.
A smart thing to do before popping on a radio for your Polaris Ranger is to see what others around you are using. After all, if nobody is listening on the other end, what good will your radio be? This is particularly important with regards to CB radios. Although CB radios are still widely used within the trucking community, their popularity elsewhere has waned dramatically.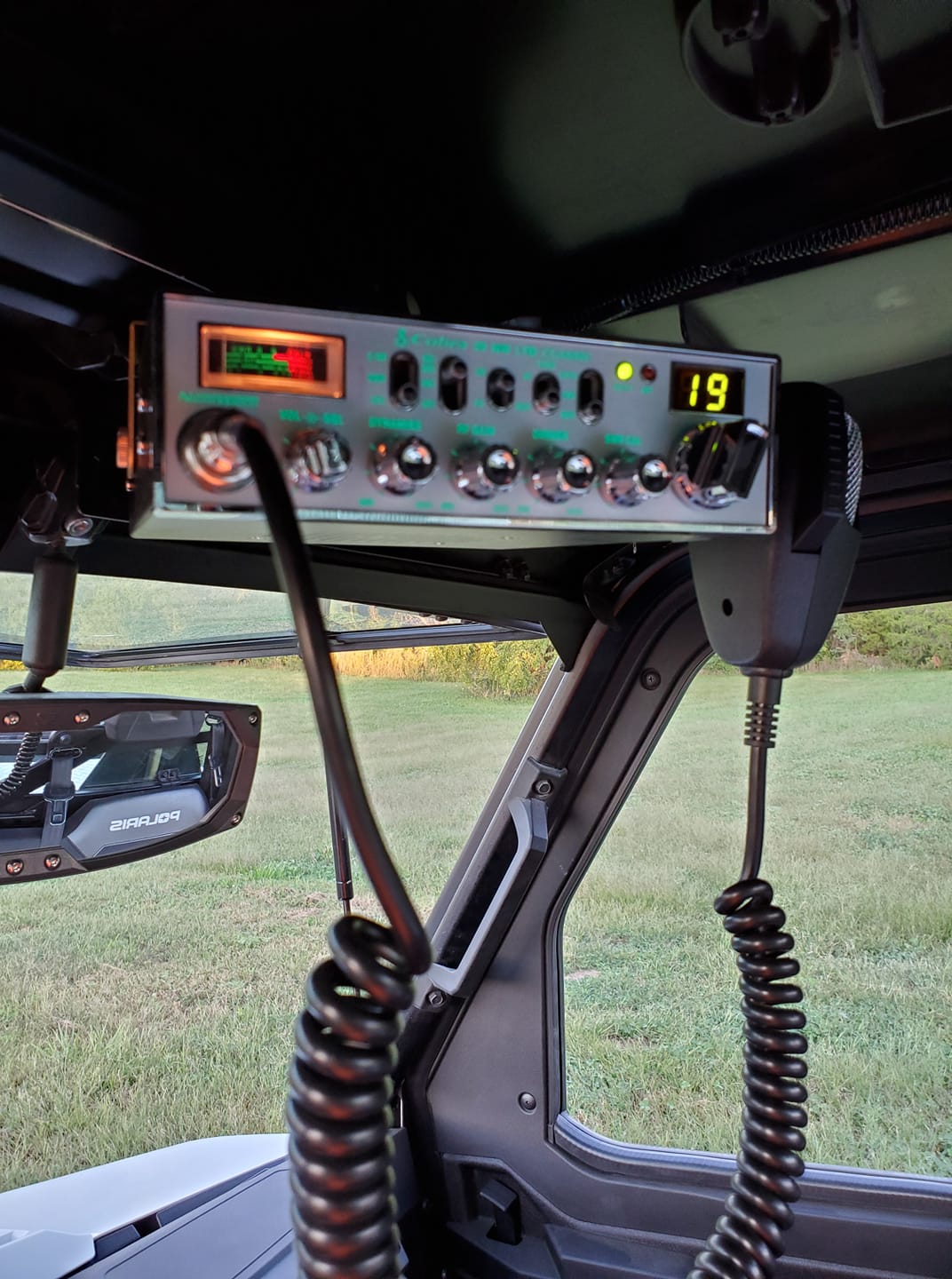 Companies like Kenwood, Motorola, and Rugged Radios all make two way radios for the Polaris Ranger, and the more advanced options are highly customizable to grant users access to a broad range of frequencies. The Polaris Ranger Car-To-Car Dual-Band Radio by NavAtlas, for example, can be programmed to run on either VHF (very high frequency) or UHF (ultra high frequency) channels. The wavelengths transmitted by VHF radios are longer, which means that the range of a VHF radio is also longer. That being said, however, with their high frequencies, UHF wavelengths are able to penetrate through trees, rocks, mountains, and other objects that would likely obstruct the signals transmitted by VHF radios. As such, having a dual-band radio that can broadcast in both spectrums will ensure that your signals make it through regardless of the surroundings!
In places like Tennessee and along the east coast, a lot of Polaris Ranger owners use UHF radios programmed to the 22 FRS / GMRS channels -- the same channels that are used in hand-held walkie talkies from Walmart and Cabelas. A 25w waterproof radio with an NGP antenna is a solid option, but take note that FRS is limited to handheld radios with non-removable antennas and a maximum output of 2 watts -- so make sure to use the FRS in such a setup for monitoring only.
A lot of folks have accidentally broken the law with their Polaris Ranger radios unknowingly, as some frequencies require a license to operate on, and others are restricted for use by emergency medical technicians, police officers, firefighters, and conservation officers exclusively. In Canada, no such license is required for GMRS / FRS radios, regardless of power, but in the USA, you'll need a license to use a ham radio, a GMRS radio, a land mobile radio, or a marine radio -- of which the latter is illegal to operate on dry land. A GMRS radio license only allows you to use a GMRS radio up to 50 watts, and a ham radio license only permits you to use an amature radio. Use your Polaris Ranger or Polaris General radio improperly, and you could be violating regulations set forth by the FCC. But with a pre-programmed UTV radio setup from Everything Polaris Ranger -- be it a mounted Kenwood radio with a 44 ⅞" antenna or a Midland MXT115 handheld -- you won't have to worry about transmitting on an unlawful frequency!
Polaris Ranger Intercoms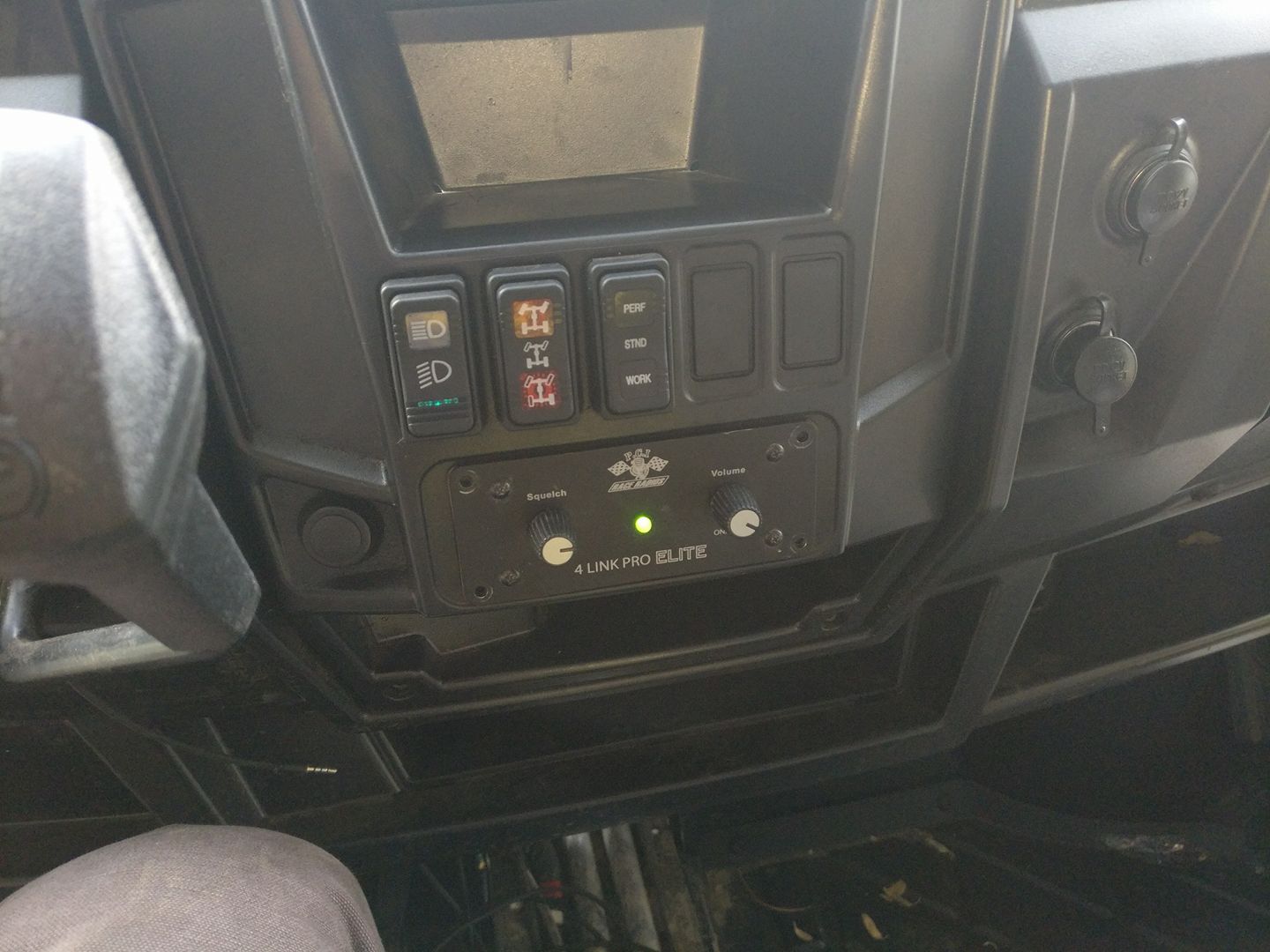 Polaris Ranger radios are ideal for transmitting audio from one UTV to another, but what about Polaris Ranger comm accessories for in-cab communications? Chatting with your passengers or co-pilot at speed with no windows can be a challenge, but with an in-vehicle Polaris Ranger intercom system, you'll gain the ability to send voice communications directly to the ears of your fellow travelers. You can find two-person Polaris Ranger intercom systems that are great for use in the Polaris Ranger 500, the Polaris Ranger 570, and other 2-seat Ranger models; but if you own a 4-seat Polaris Ranger and often find yourself riding in a cab full of family and friends, a 4-person Polaris Ranger intercom system might be the better choice so that no one gets left out.
Regardless of the Polaris Ranger intercom you decide to go with, a choice must also be made between headsets and helmet speakers. Helmets are often a key reason why riders go for intercoms in the first place. But if you don't wear either a full-face helmet or a ¾ helmet when riding, there are several Polaris Ranger headset alternatives out there. Standard over-the-head headsets will work just fine on mild terrain, however when things start getting rough and bumpy, behind-the-head headsets will stay on better. And if both of these options are too bulky for your liking, you might enjoy an earpiece-style headset like the lightweight RH5R-V2 unit by Rugged Radios!
Conclusion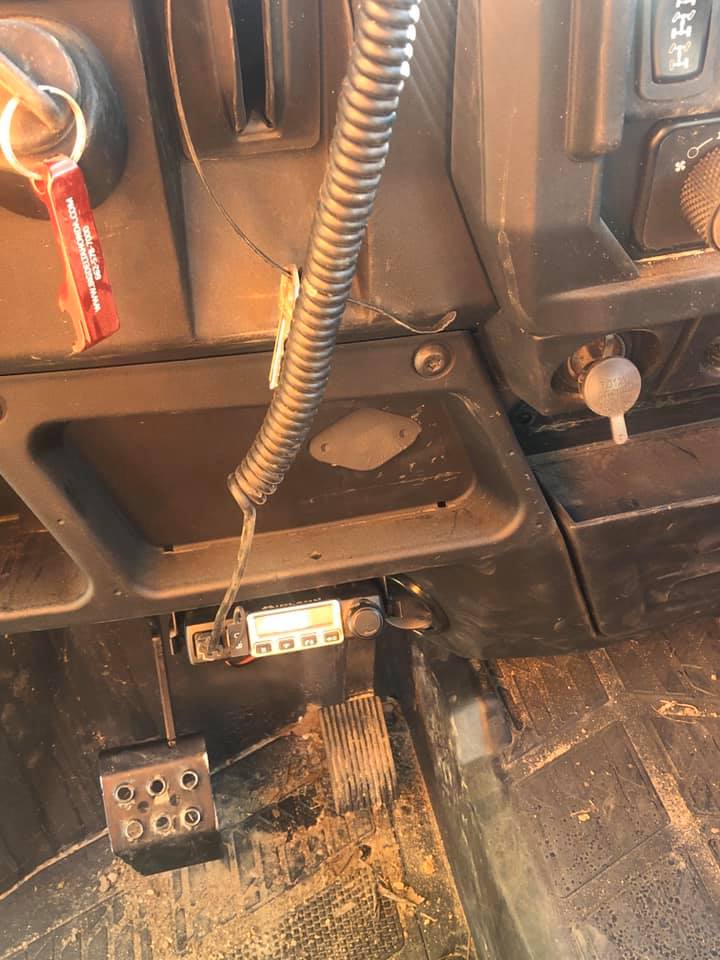 Although there's no one-size-fits-all communication system that works best for every rider, there are specific features, elements, and technologies that prove beneficial across the board. Noise-canceling headsets and microphones, for example, are amazing no matter how you ride, where you ride, or why you ride. Polaris Ranger communication systems with push-to-talk functionality are useful to avoid cross-talk, while ham radios offer amazing range -- especially on repeated channels in places where wide-area mountain top repeaters exist.
Individuals who ride alone often install Polaris Ranger communication systems to use in the event of an emergency, and said riders will require something different than a family rider who simply wants to hear the comments and concerns of the backseat drivers in the peanut gallery. But regardless of your specific wants, requirements, and needs, the Polaris Ranger communication systems, communication accessories, and communication components available at Everything Polaris Ranger are guaranteed to be satisfactory!