10 Polaris Ranger Accessory Upgrades during the Coronavirus
Mar 31st 2020
If you're already looking for things to do to pass the time while we self-quarantine from the coronavirus, perhaps you haven't had a chance yet to check out all the offerings available on Everything Polaris Ranger. From aftermarket winches to cab covers, Everything Polaris Ranger offers a vast lineup of aftermarket parts and accessories that will allow you to outfit your machine with almost anything you could ever imagine. Regardless of whether we end up under an official quarantine, Everything Polaris Ranger will be keeping its virtual doors open to all who may want to browse our online store and start on that next big upgrade.
To get you started, here are the top 10 upgrades we recommend you consider while you hunker down at home.
It's never too early to get ready for hunting season, right? The Sporting Clays Gun Rack by Great Day will fit securely to the cargo bed of your UTV to hold 2-4 firearms at a time. The holders are placed strategically at an upward angle so the firearms will never be pointed at the riders or any bystanders.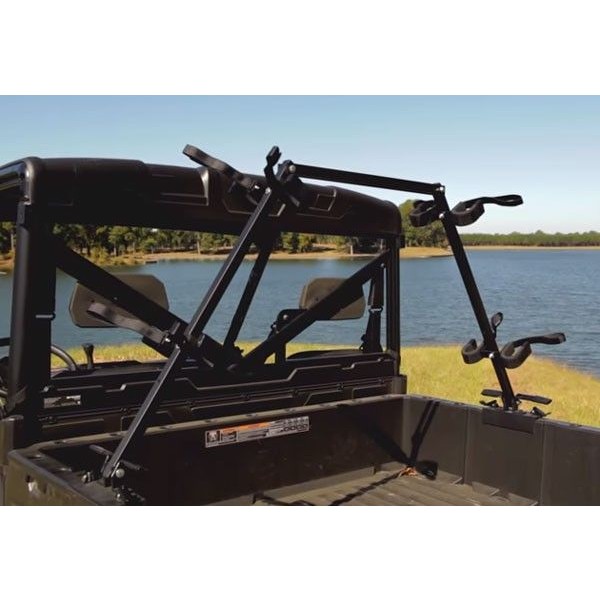 Taking on those sharp turns and rocky trails will be a breeze with the 800 2-inch Lift Kit by SuperATV. This lift kit adds two inches in the front and back for noticeably improved handling. The addition of the kit also permits you to upgrade to a larger set of tires without damaging the wheel wells.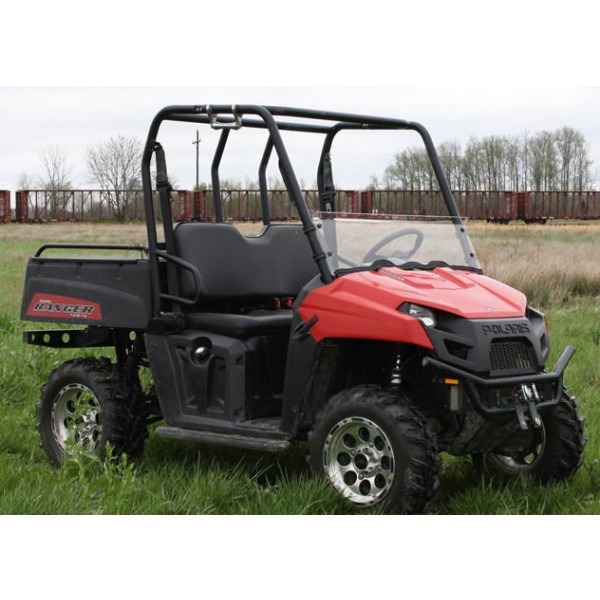 Constructed from sturdy steel tubing, the Polaris Ranger Rear Bumper by KFI is built to last. This rear bumper has been engineered specifically to tilt with the Ranger's dump bed, which will allow you to get more work done quicker and with higher efficiency.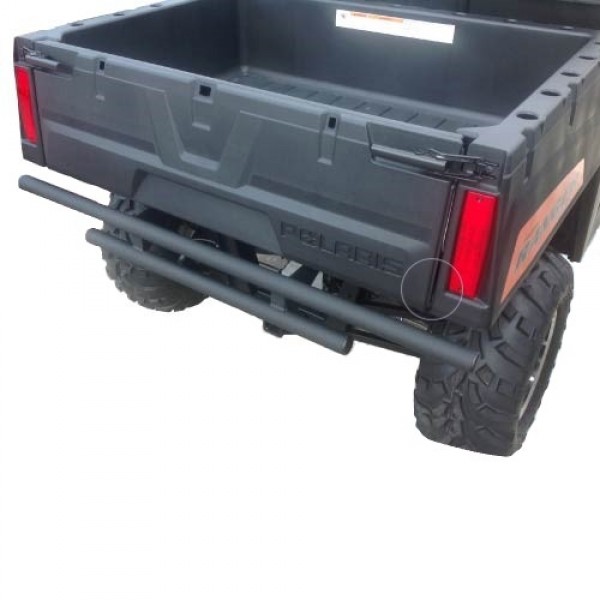 You'll never have to leave anyone behind again with the Deluxe Rear Rumble Seat by Great Day. Featuring plush, durable cushions, these seats each come with a seatbelt and will hold up to 350lbs. Taking your friends along for the ride will never be easier than when they're able to enjoy the ride on these high-quality seats.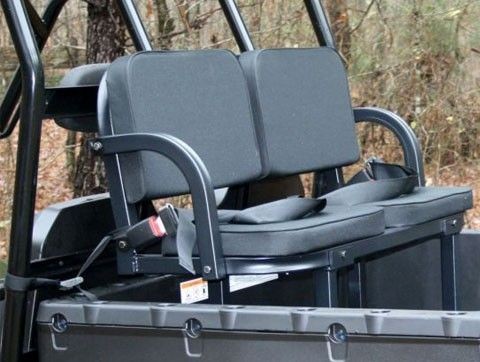 Having a roof over your head is the American dream, right? So why not extend that dream to when you're cruising down the trails in your Polaris Ranger? Extreme Metal Products has created the ultimate roof for your Polaris Ranger 500, 570, XP 900 and XP 1000. This high-quality roof is comprised of two telescoping halves with seams that are sealed with double-sided tape to prevent leakage while maintaining a custom-fit look.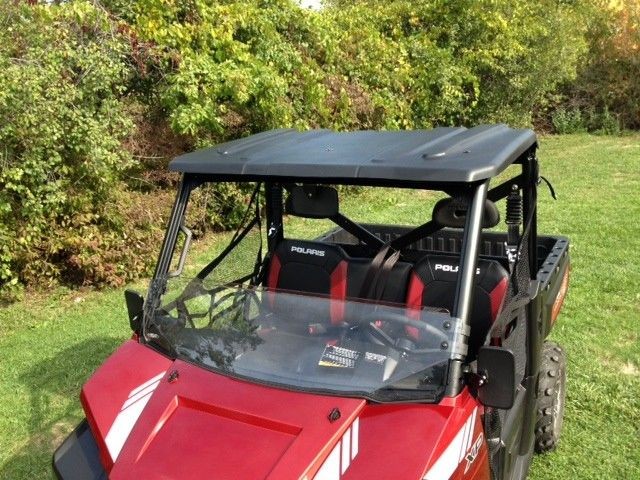 Riders who love flying down the trails need not worry about a stray rock coming out of nowhere and hitting their windshield, or that unexpected tree branch to leave a long scratch along the glass. This sturdy windshield is constructed for those speed-hungry enthusiasts, with hard-coating on both sides to make it scratch-resistant and nearly unbreakable.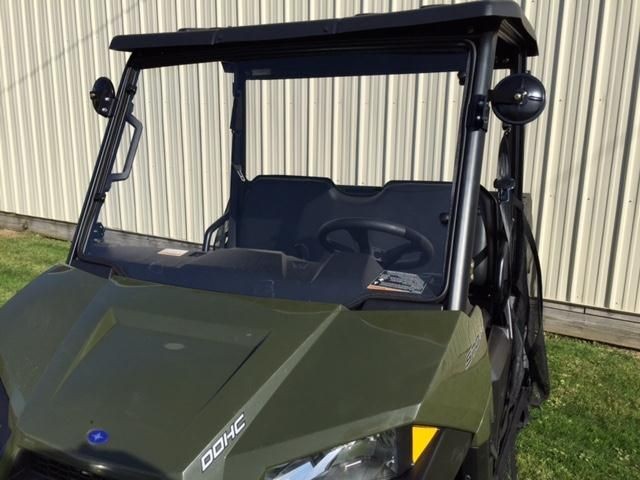 No matter your musical preferences, riders will love the Cooter Brown UTV Stereo by EMP. The UTV Bluetooth Stereo is compatible with almost any cell phone with streaming capabilities, making it the perfect tool in your quest to get pumped up before, during and after your ride.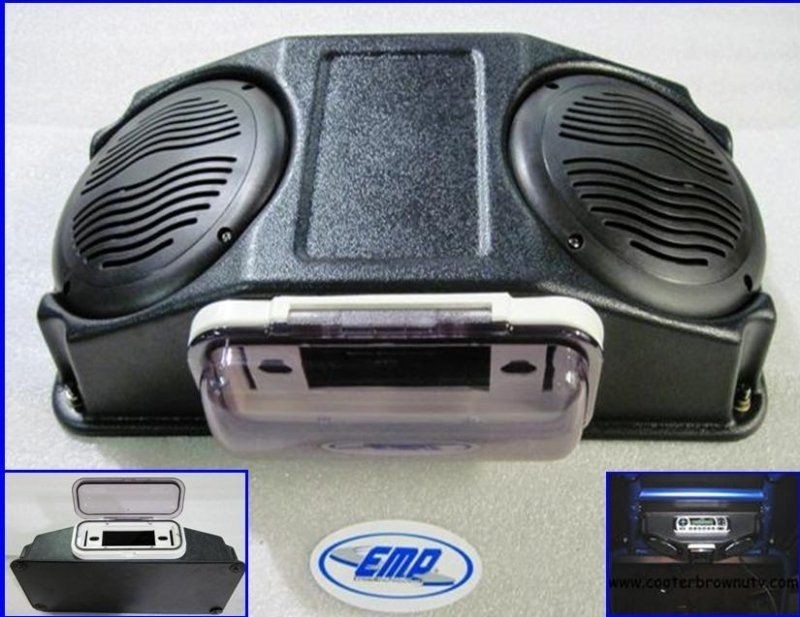 While most areas of the United States are slowly warming up, some riders might still prefer a ride with a little less wind and more protection. The Polaris Ranger 400/500 Full Cab Enclosure by GCL UTV protects riders from the elements during their ride and locks in the warmth. The polycarbonate windshield makes it virtually impossible for anything to penetrate the glass, much less leave a scratch. Riders can rest assured that their ride will be safe and comfortable when they're concealed by this cab enclosure.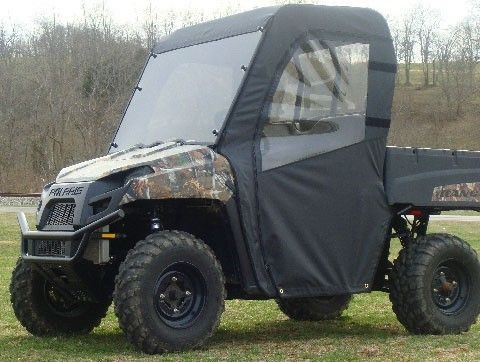 While we're on the topic of warmth and comfort, why not continue the trend by outfitting your UTV with a cab heater? The 570 Cab Heater by Moose will warm up your cab in no-time with just enough heat to stave off the lingering cold. Users can make their preferred adjustments with the 3 vents, turn knob and on/off switch.
Before you hit the trails, we want to make sure you've loaded up with everything you'll need to have the best ride possible. The Hitch Step by Great Day makes it easier for you to step up into your hitch bed and load it up with everything you'll need for those longer rides. It features a slip-resistant gripping ridge that will allow you to move on and off the hitch with ease without risk of hurting yourself.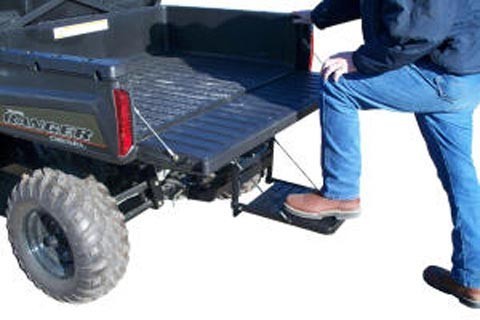 While waiting for the threat of the coronavirus to pass, we hope you'll choose to dedicate your time to something you love. If you make your purchases today, your order will be only a few short days away. So go fill up your cart and start planning out your upgrades while you wait for those packages to arrive on your doorstep!