Choosing a Lighted Side Mirror for your Polaris Ranger
Mar 14th 2020
Maintaining visibility while driving your car down the highway is one of the most important aspects of vehicular transportation, so why wouldn't the same go for those operating a Polaris Ranger?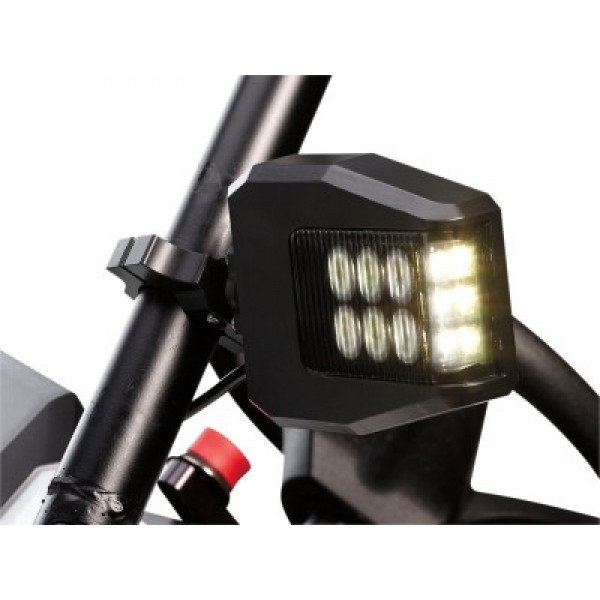 Side mirrors are essential for UTV riders. Whether you're cruising down a public trail with your friends on your tail or ripping down private trails solo, retaining visibility while behind the wheel of a UTV is detrimental to your safety and the safety of others. Having side mirrors helps you keep an eye on your riding buddies or on the trail as it disappears behind you in a cloud of dust. Some mirrors even feature LED lighting that will improve your ride if the sun has already begun to set.
So, what goes into choosing the perfect LED side mirrors? Everything from safety to the lighting and color of your side mirrors should be taken into consideration when choosing which product will work best for your UTV.
Of course, safety should be the top priority when selecting the best in lighted side mirrors. Rear lighting will keep you visible to other riders in the area. If you are travelling in groups, moving the light higher on the rear side will help trailing vehicles use it as an indicator.
If your goal is to make your unit street-legal, compliance could become an issue depending on where you are riding; though the rules vary depending on state and location, having a "blue safety light" in the rear is standard for easier visibility to trailing cars.
While the color of the light might seem more like a cosmetic feature, the color actually affects the function of the light quite a bit. For example, when riding through areas where clouds of dust will be kicked up, you must have light that is able to pass through the haze to alert others of your presence and proximity to them. If the light is unable to cut through the dust, riders may not be able to see one another until it's too late.
Braking is always indicated by a red color, which has become almost universal for both powersports units and vehicles as the indication for stopping. Not having the signature red brake lights to signal a stop could lead to dangerous situations for riders and passengers.
So where can you get some of these coveted side light mirrors for your UTV? Here are a few side mirrors available on Everything Polaris Ranger that customers should consider outfitting their machine with before taking their rig on their next big adventure.
Polaris Ranger Side Mirrors with LED Spotlights by Moose
The Polaris Ranger 570 (Round Bars)/ General 1000 Side Mirrors with LED Spotlights by Moose are an excellent option for those looking to outfit their Polaris Ranger with versatile side mirrors. Featuring LEDs that can be used as running lights, these side mirrors are constructed from glass, are fully adjustable and are convex to reduce glare. The durable housing ensures that rough activity on the trails will be no match, and the trails will stay brightly illuminated even through the roughest rides.
These side mirrors will take away any limitations imposed by nightfall and keep you going long after sunset. The Polaris Ranger Pro-Fit Pursuit Night Vision Series Side View Mirrors with Dual Mode LEDs ensure that your nightly activities will continue under moonlight, allowing you to continue navigating even the narrowest trails under the beam of light thrown off by the mirrors. The mirrors come with IP68 water-resistant metal housing that can withstand extreme conditions. The convex mirror surface permits drivers to see around them with a wide viewing angle and image stability. The adjustable independent glass allows drivers to peruse even the roughest of terrain by staying put through every ride. Other features include weather sealed caps to protect hardware from moisture and debris, tough aluminum housing that can withstand almost anything thrown its way, and adaptive 360-degree bracket rotation that will accommodate any angle roll cage pillar to provide an optimal viewing position chosen by the user.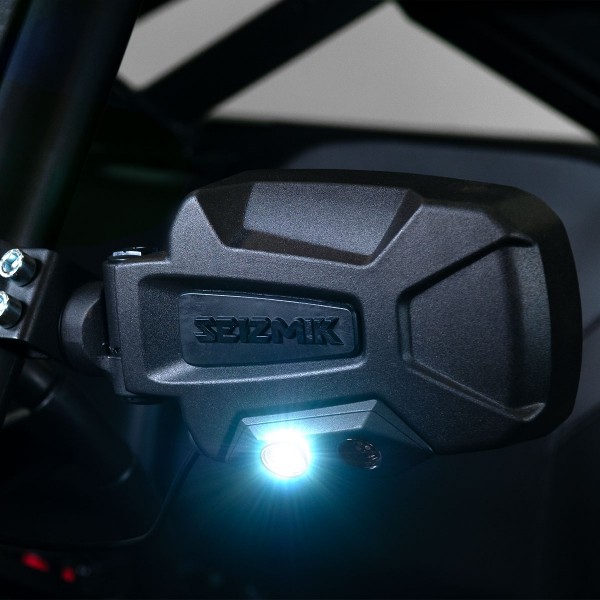 Use good judgment when purchasing the side mirrors right for you, and keep in mind that different mirrors offer different functionalities and signals to other drivers. Make the decision that works best for you, and be safe out there!